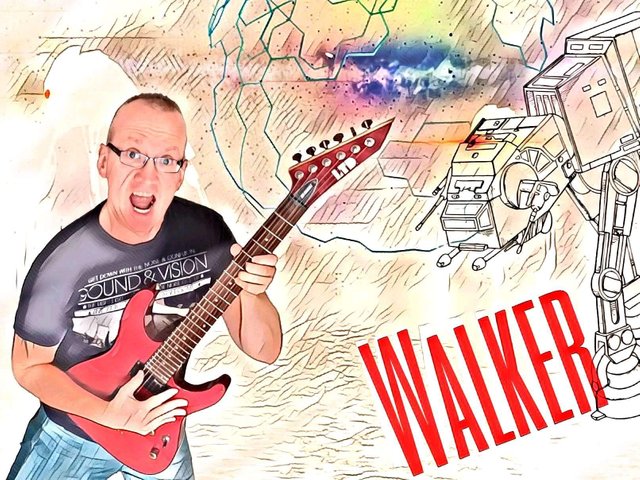 As one man's freedom is gained surely another's is lost... - meesterboom 2018
---
Daddy bear, Daddy bear!! Come through, look at this!!
Inside the kitchen, I grunted and removed the yoke from my shoulders. As I walked toward the entrance to the lounge to see what all the commotion was about I harrumphed out loud.
Don't see what the big song and dance is about every time he does a poo. It's just a bloody poo. Damn, maybe she wants me to change it?
I got to the doorway of the lounge.

Ye gods.
I sputtered.
Before me, the little boom stood. Wobbling about like a tramp on a bike.
Look at that. He's standing all on his ownsome!
I exclaimed.
It's better than that, keep watching!
The good lady beamed excitedly as if I had announced we were having Hasselback potatoes with dinner.

I watched the little boom. He gazed about from his standing position. He was ridiculously pleased with himself. He giggled and held his hands out unsteadily.
He's a stander!
I chuckled at the good lady.
She gave me a dark look because that is Glasgow slang for an erect penis. (A Stauner - pronounced staw-nuhr)
Keep watching.
She instructed.
Then it happened. The little boom swung a leg forward like a cowboy with a wet arse. Then he transferred his weight to it and swung the other one forward. All in all, he managed three steps before collapsing in an untidy heap with a giggle.

I picked him up and swung him around.
Aw my amazing little man, you're walking! You are a walker now! The world is yours for the taking!!
I grinned happily at the good lady who grinned back. This was awesome. What a milestone!
The good lady gave a contented sigh.
Of course, you know what this means, don't you?
She said.

I rolled my eyes about good-naturedly. A million things going through my head. The young man, taking his first steps in this crazy world. The opportunities that lay ahead of him. The fatherly advice I would dole out that he would ignore because we have all got to make our own mistakes. Schools, Universities, marriage. All of it flashed through my mind.
I felt a great weight of love and happiness coupled with awe at his first steps on this great journey we call life.
The good lady nodded. She obviously felt it too. She pointed at the corner of the room where my guitar and amplifier was.
All of that will have to go upstairs to the spare room. You are gonna have to tidy your stuff up. He is a walker now.
She stated firmly.
Ah. Tidy all my cool stuff up and hide it away? Not quite what was running through my head.
Bugger