Skully Pantsmas!!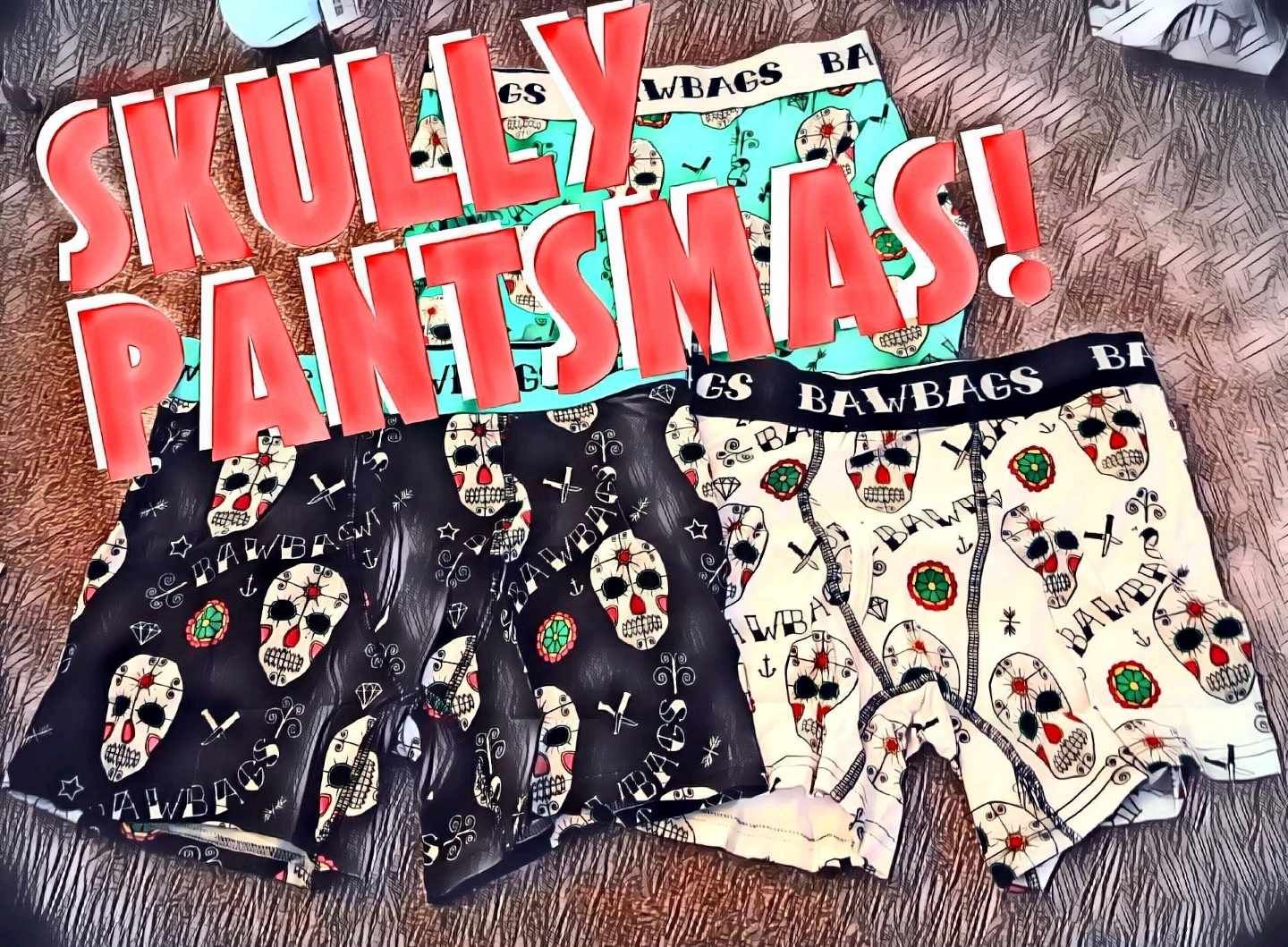 It is easy to forget at this time of year that not everyone celebrates Christmas.
If you do then I say Merry Christmas to you and those important to you. I hope you have a fantastic day.
If you don't celebrate it then I offer you an alternative.
SKULLY PANTSMAS!!
That's right today can be about pants too. The skullier the better!!
But hey, they don't have to have skulls!!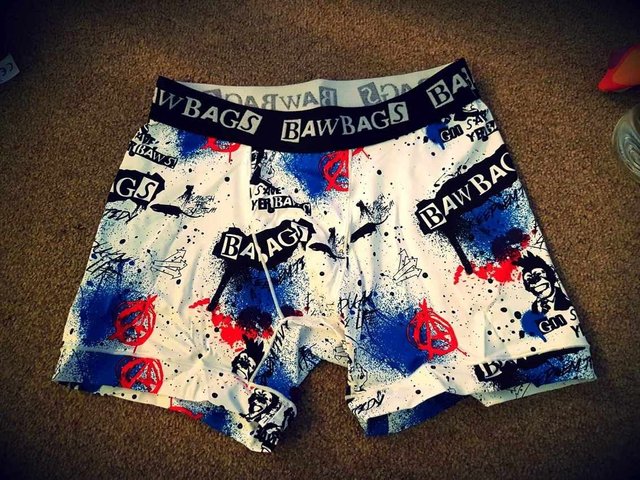 Why not smash the system or God save yer baws.
Hurrah. Now I am off to get drunk and cook whilst wearing my lucky new pants!! :0D