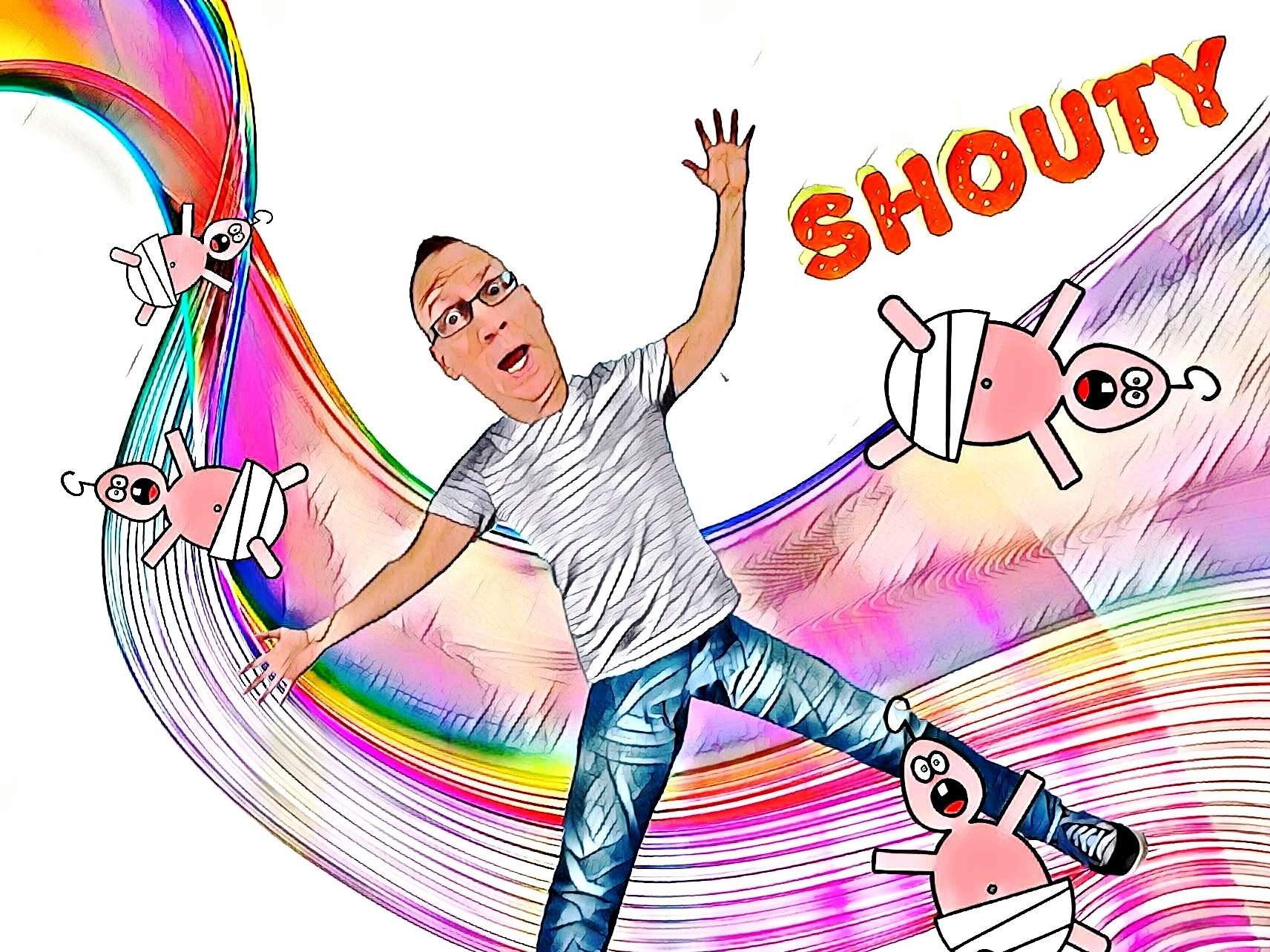 We will be back in five or six hours. You sure you will be ok?
Of course lass, me and the little boom will have a whale of a time!
I waved the good lady and the little lady off as they went out on their girls adventure. Now that the little boom is eating food (sort of) he isn't quite so dependant on the boob.

In fact he can go hours without it. Simply astonishing. I was looking forward to a bit of chill time with the little guy.
I did feel a little nervous as they left but it wasn't as if I was new to the daddy game. I would be fine.
As the door closed over the little boom looked up at me from my arms.
WAAAAAHHHAARRRRRRGGGGHHH.
He yelled aggressively, fixing me with a mad stare.
I gave a little chortle. Ah, he was such a wee character.
Come on young man, let's get you some toys and some playing.
I said jovially.
GAAAAAAAAAAARRRRGH!
He shouted back, thrashing in my arms like a demented octopus.
Now now young man. You aren't just going to shout like a madman for the entire day are you?

He did.
He shouted throughout the morning.
He shouted throughout breakfast.
At lunch he managed to punch me in the eye as I bent down to get his spoon. All the while shouting furiously.
It was quite hard to feed someone who is shouting angrily all the time.
Just after lunch, I got a text message from the good lady.

How's everything going?
Magic, having lots of fun with the little guy.
I lied in my reply.
Excellent, just be another couple of hours.
No worries.
I replied, weeping for my sanity as the little boom shouted louder than ever his rage at the world.
I tried to get him to sleep.
He almost nodded off a couple of times before waking himself up with an angry cry. As if furious that the wool had almost been pulled over his eyes.
Finally, the good lady and little lady arrived home.

I was frazzled and frayed. The little boom had literally shouted and thrashed all day long. I was tempted to change his name to Shouty McShouty.
Upon his mummy's arrival he stopped shouting. I looked at him in disbelief. He was now a docile giggly baby again.
Was that alright then? Everything go ok?
Asked the good lady.
Of course mummy bear. I was made for this stuff.
I thumped my chest like an ape.

That's good, I was thinking we could do this once a week so I and the little lady get some time together. If that's ok?
I nodded like a spaniel on a skateboard.
I might have to run away and join a circus.