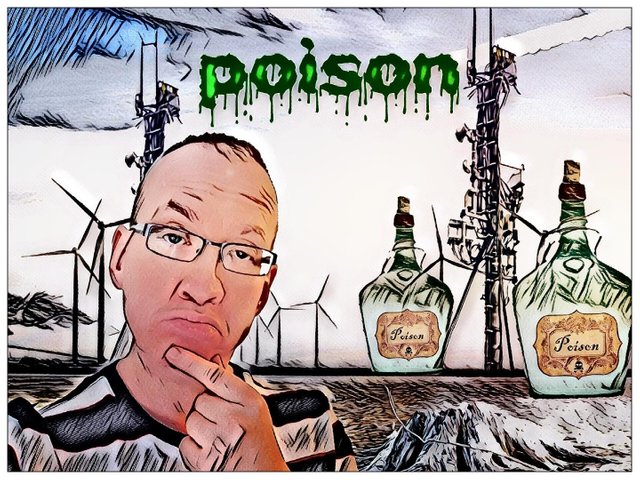 Noooooooooooooooooooooooooooo!!!!!
A collection of shadows and rags screeched toward me, one grubby clawed hand reached out as if to impale me.
What the flying fucklies?!
I yelped, flinching back from the kitchen counter where I had been innocently about to pour my morning coffee.
The beasts claw fixed upon my wrist and its eyes bulged, mad and staring from its awful face.
Oi?! What are you up to?
I said with no little exasperation to the Good Lady's Doula friend, Olette.
She looked at me, her eyes dark and intense.
POISON!
She barked like a mad old woman from a medieval fairy tale.
I looked at my fancy-dan Mokka espresso maker and looked back at her.
No, it's fucking coffee.
I said, hauling my arm free from her clutchy hand.
No, not the coffee. The cup?! POISON!!
She flicked her hand at my eco-cup and it skittered along the worktop to land on its side.
Right, that was it. Nobody messes with my morning coffee. I could put up with a lot of mad witchy things from the Good Lady's friend. Even her jamming her musty vagina up against my face in the name of healing my eye infection. (which astonishingly seemed to work, although it might not have had anything to do with the mustiness of her bahjeen.)
But messing with my coffee?
No way Jose.
Olette, you are talking mad pish. Let me pour my fucking coffee in fucking peace please.
I said, finding myself slightly impressed with my suave diplomacy.
No. Haven't you read about those bamboo cups? They are poison! Melamine! Formaldehyde!
I raised a hand to administer the death strike of the Jahmaahr. Finally, I would be rid of this hag.
Google it.
Olette commanded, her voice raspy as if with desperate longing for my fish fondue.
I lowered my hand and pulled my smartphone out for a bit of suspicious googling.
are bamboo cups poisonous
I typed before hitting enter with a thump that is quite hard to pull off on a small phone'y screen.
The reply spooled up on screen as silky sexy as I have come to expect from my centralised search provider.
All bamboo cups contain melamine resin
All of the cups tested contained melamine resin, a kind of plasticky glue made from formaldehyde and melamine. Melamine is suspected of causing damage to the bladder and kidneys, while formaldehyde is a known irritant and can even cause cancer if inhaled.
What the fuck?!?! She was right?
I looked up at her. She was smiling smugly. Holding out a normal porcelain mug for me to use.
I took it grudgingly.
Ok, Doula woman, you get to live another day...