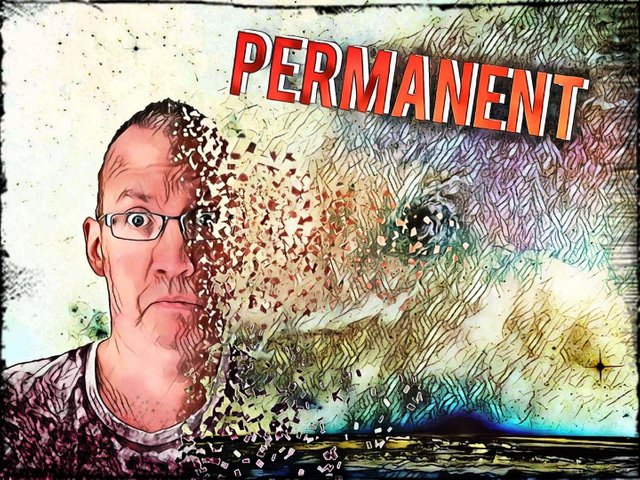 I took the stairs two at a time. A toilet cleaner lady gasped in awe at my lithe and athletic galumping as I tore past her.
One of my workmate's, Party in a Can had buzzed me on my phone to tell me that he had forgotten his pass and needed signed in.
I arrived at reception and took a moment to catch my breath, running a hand through my handsome blonde mane and tilting my head up in acknowledgement at Party in a Can who was currently being detained by a mean looking security guard.

S'up homie?
I asked.
Party in a Can shrugged his shoulders.
Forgot my bloody pass, can you sign me in?
He said, rolling his eyes at the guard in that universal aren't guards dicks way.
Ha, no worries, man. Where do I sign?
I directed this last part at the guard.
He glared at me, his red-rimmed eyes feral and accusing.
Are you... PERMANENT?
What? What kind of a question was that? Was I permanent? I had to be, I mean...?
And just like that, I was gone.

Dissipating outward like smoke on the wind. My body no more, the illusion of self that I had been, pierced by the accusatory challenge of the guard.
All I had been, my self-deception shattered and me with it, spilling into the void.
Nothing permanent at all.
Just a collection of thoughts and perceptions.
I rose upward, floating through the ceiling above. I no longer had any physical body yet I still saw.
I still felt.
Or did I?
Perhaps I just believed so.
I rose further still, drifting ever upward beyond the crude physical box that had been my office block.
Higher and higher still, till the sky around me darkened like a bruise. A velvety blackness blossoming around me with the earth itself lit up below in a tapestry of blue and white.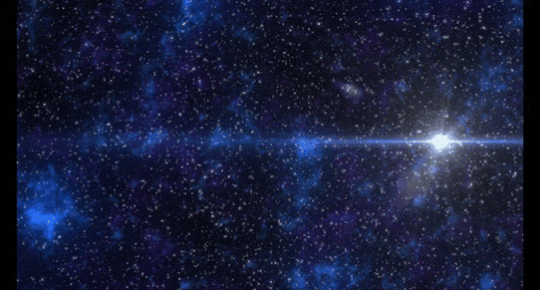 What am I then? Isn't this existence?
I had no limbs yet stretched myself forth, what felt like hands reaching out to the cosmos.
Reaching.
Reaching...
And the cosmos answered.
You are.
It whispered.
You... ARE...
Hey! BoomDawg!? You are gonna make me late! Just sign the fucking thing will you?
I took a gulp of air and looked about me in confusion.
Ah yes. Sign you in. Of course.
I took the pen from the grumpy guard and fixed him with a steely eye.
Yes. I'm permanent.