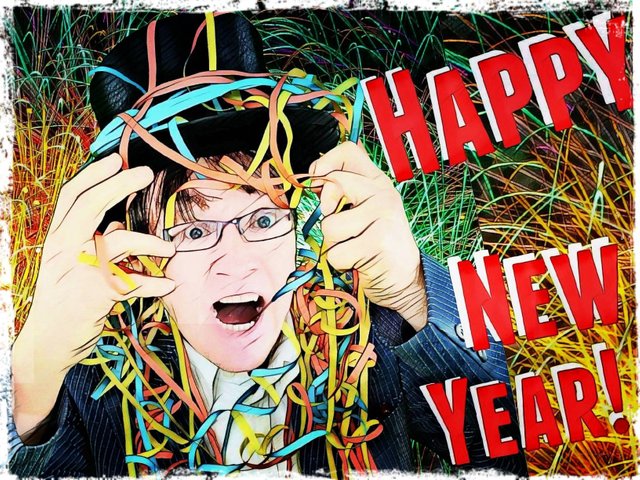 What will it be, the leather jacket which isn't as warm or your big parka which is nice and toasty?
Asked the good lady as she watched me strap my hands up.
Gotta be the leather baby. Easier to swing my arms about in.
Cool. I wish I could come with you but you know, someone's got to look after the kids.
I finished the straps on my left fist and moved onto my right.
I know lass, it was always good to know I had you at my back. Maybe next year though eh?
The good lady nodded wistfully.
Let me get you a whisky? You can't go out on Hogmanay without some fire in your belly.
Aye, that would be grand lass. Load me up!!
The good lady went off to get me a drink.
I finished the straps on my right hand and took a seat so I could pull on my steel toe-capped boots.
The good lady came back with a heavy tumbler brimming with whisky.

I necked it and held it back out for more. She chuckled and filled it back up.
She leaned forward, excitement writ large on her face.
So who are you going to punch first?
She asked brightly.
I downed the second whisky and rubbed my stomach appreciatively at the burn from the liquor as it made its way down.
Who will I punch first?...
I stroked my chin.

Probably just some random bastard that looks at me the wrong way. I might do a bit of shouting first though, you know? To set the scene.
She nodded.
Yeah, you can't just go straight into the drunk fighting without a bit of shouting.
Exactly lass. I think I will start off with a bit of shouting about the English. Throw in the odd FREEDOM! That sound ok?
The good lady looked at me proudly.
That sounds just perfect. Oh you are going to have such a fabulous time! I am so jealous!
I picked up the bottle of whisky and took a big swig from it. Swaying slightly, I headed to the door, bottle in hand. The good lady followed.
As I pulled on my jacket to leave she grabbed me and gave me a lusty kiss.
Make sure you punch some dirty random bastard in the New Year face for me, daddy-bear!
She called out eagerly after me.
I stopped and took a final glug of the whisky before throwing the empty bottle into the neighbours garden.
Don't you worry darlin! It's Scotland and it's New Year's Eve, everybody's gettin punched!
I staggered off into the night. Pausing just for a moment to yell over my shoulder.
Happy New Year!!!