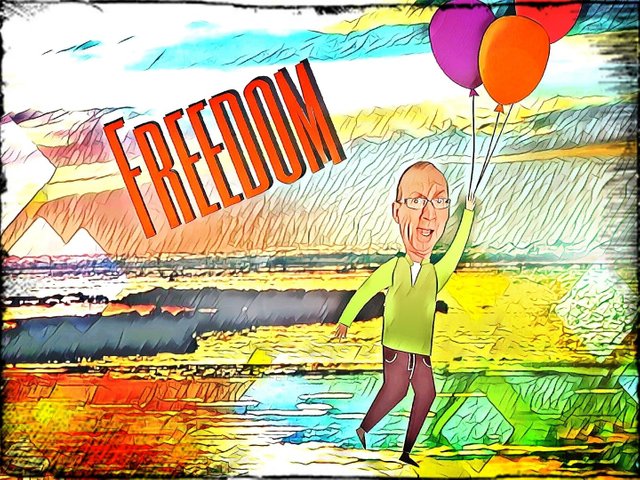 What shall we do with all this freedom!?
Said the Good Lady stopping for a moment to give a little pirouette in the street.
I stubbed out my wishful thinking cigar on a nearby car bonnet and grinned back at her.
Well my darling, now that the Little Lady has started back at school, the world is our oxster!
I twirled at my magnificent waxed moustache that whilst existing only in my imagination was a thing of handsome beauty.
I've been dying to try that new cafe on the hill. Shall we?
Gushed the Good Lady, her eyes sparkling.
Hmm. Or we could crack open a bottle of prosecco and pour it over our naked bodies in the garden?
I suggested with a devilish wink.
Too cold.
Said the Good Lady her lips thinning with disapproval.
We could drive to Ardnabeg and drink wine whilst eating their fine crabs. Watch the sunset from the beach whilst snuggling under a blanket?
The Good Lady at least gave that one a moments consideration before dashing it on the cruel rocks of marriage.
Too far. Besides, we do have to pick the Little Lady up this afternoon after school.
Her face brightened.
We could go into town, there is a display on at the Gallery of Modern Art I've been wanting to see?
I made a face as if the shit I was trying to pass was a brutish monster with three heads.
The gallery of modern art? Ewegghg.
I finished my statement with the noise that pig's make when they are sitting on someone's lap and realise the person is wearing leather trousers.
Well, we could...
WAAAAAHHHH WAAAAAHH!?!
Our deliberations were shattered by the Little Boom yelping indignantly from his pram.
We both looked down at him guiltily.
Oops, not so free after all.