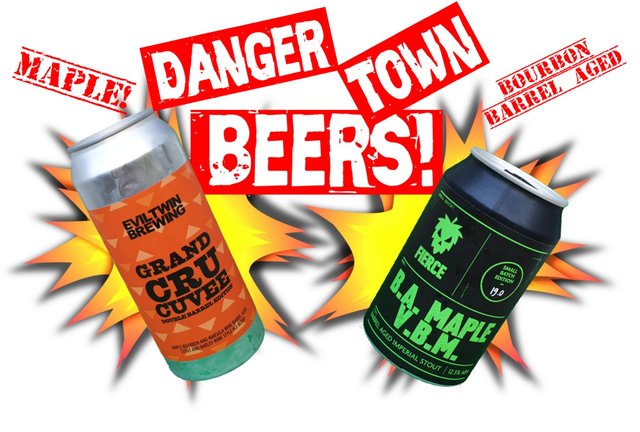 Tonight we're going down.
Were going down, to...

Well, hot donk and no mistake. This is gonna be wild! Wild, I tells ya. I have more bourbon barrel-aged beer than you can shake a stick at!
And I am no stranger to shaking my stick at things.
So what gives?
There I am, minding my own business when not one but two Maple based, Bourbon Barreled beers fall into my lap. My first thought was yippee!! I mean, who doesn't love a bit of that sweet maple?
My second thought however was Oh oh, Danger Town!
Both of the maple-laden bourbon joy-bombs are up in the 12% alcohol by volume region! I mean, that's wine territory!.
I have always said I would rather be bold than old, so let's get our Maple'y Bourbon Beer hats one!
First up...

New York eh? I have heard of this place. Apparently, it's all that or something. Big Pizzas and stuff.
But can their brewers hubble bubble boil and trouble themselves up some beer magic? Let us see. The Brewers in question being Evil Twin, who have quite the imagination to come up with this beast.
Pouring time!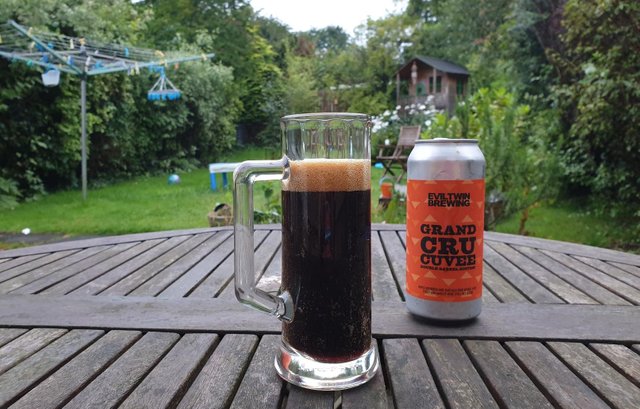 Inky black with tiny little bubbles fumbling up from the depths to form a shallow white head. The stench of bourbon is fleeing off it as if I am in a lift with a Tennessee farmer who can't stop farting.
I'm scared but I'm gonna face that fear!
Bloody fuck!? Like, that's mental. I swear to God. It stinks of octane and wine and sweet brown sugar and tastes like it too. Any taste of maple is drowned out by the barrel ageing.
Don't get me wrong, I still like it but it's not the maple/bourbon experience I was hoping for. Hmm, I will give it an 8/10 booms for the sheer balls of the stuff.

This one is almost exactly the same kind of beer. A maple flavoured Imperial Stout. It claims to have Fenugreek in it too which can make a man regular if he has too much, yikes? Like the last, it too is 12.5%.
I am swaying slightly after finishing the last, hey ho.
Bring it on!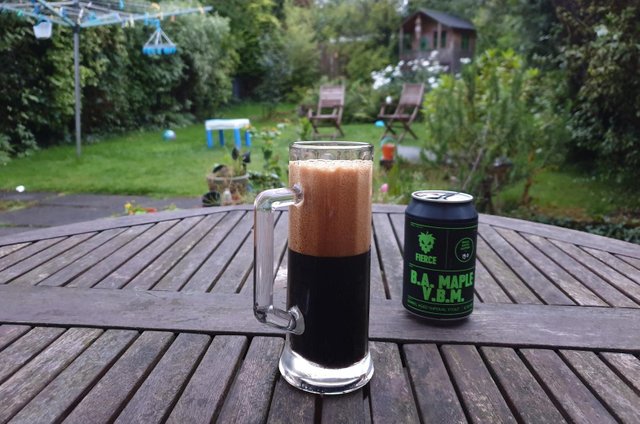 Jet black on the pour, inky like the bottom of a deep ocean. Here's hoping there are none of them scary skull-face fish with the glowy lure hanging about, whatever the fuck they are.
I can't stop staring at it. It's like a black hole with the head being the event horizon.
Oh god, hang on. Am I actually drunk after that last can? It was bloody massive and strong.
Right, here goes!
Someone play Tiny Dancer on my beef Kazoo!! This is magnificent!!
Everything is balanced perfectly. The maple, strong, sweet but subtle too. Chocolate, bourbon, vanilla, malt. It all shines through and works perfectly.
This can get no less than a mighty 10/10 BOOMS!!!
HURRAH!!
What a weekend! What a night! What a tasting!
I'm off for more of the same.
Have a good weekend everyone!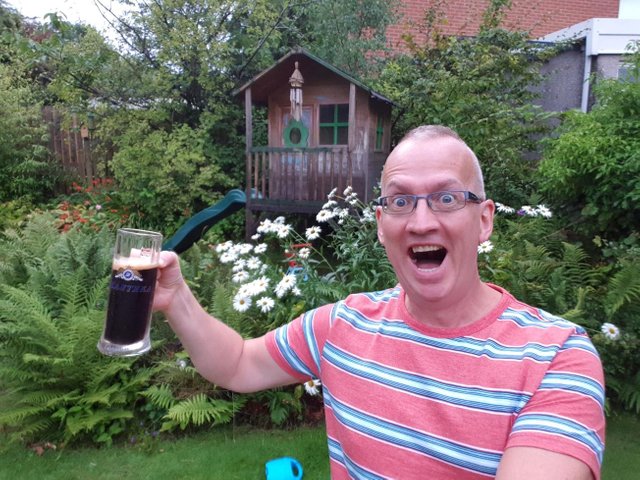 Cheers!