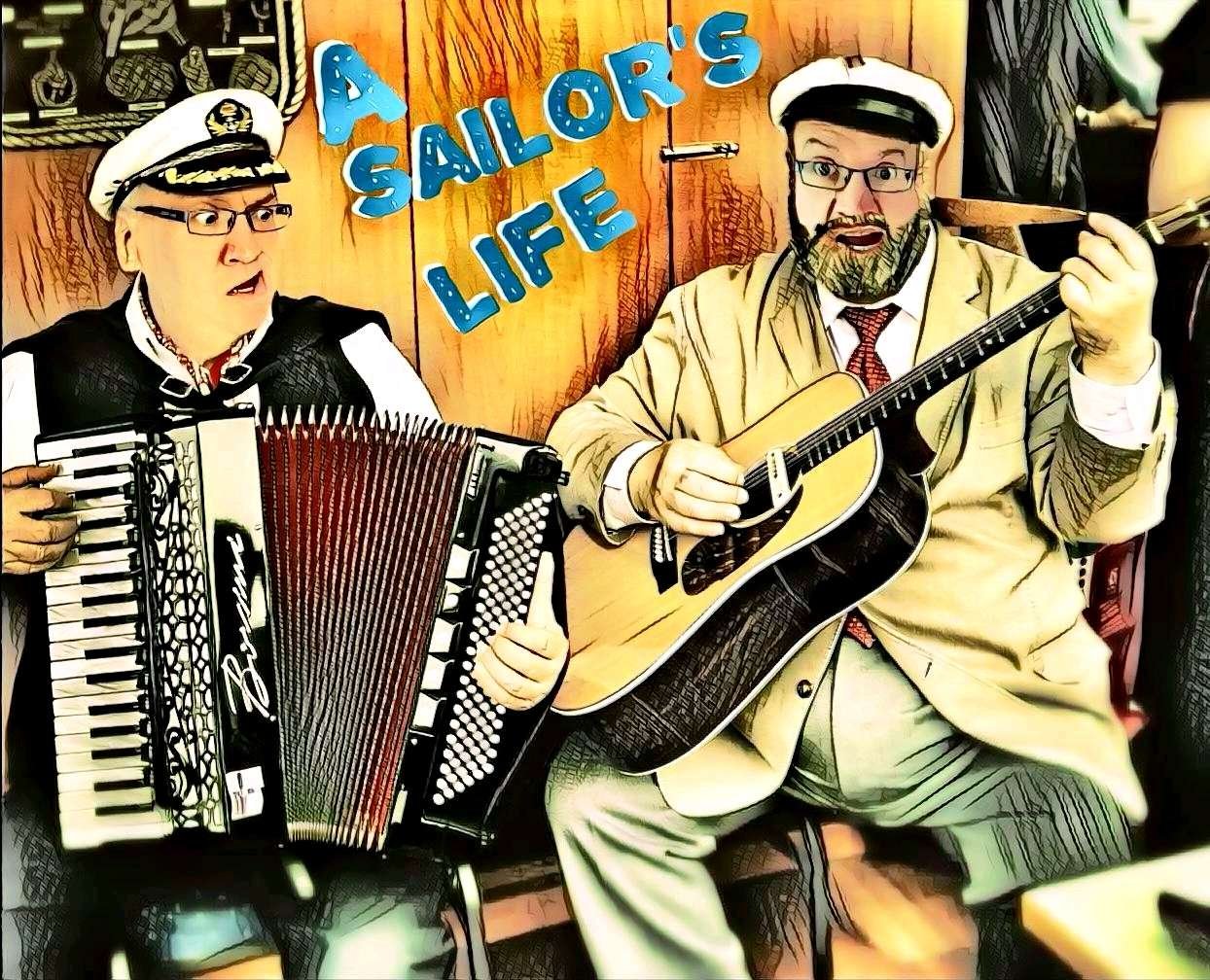 A sailor's life. A sailor's life! A sailor's life, for me!
It was 4:10 AM. The good lady had woken me up and tagged me in to the great game that was Teething Baby.
I hadn't gone to sleep till one o'clock in the morning as I was fiddling about on my phone with an animation that I was doing. What seemed like moments later I heard her coo in my ear.
Daddy... Daddy...
I managed to crack a crusty eye open for a second then closed it again when the effort became too much. What time was it? Why was she waking me? Was it for a sexy party? Oh the conundrum. Should I go through the motions and allow myself to be used like a wet rag or just pretend to not have woken?
Before I could decide, she punched me on the shoulder.
Daddy!
Damn, this girl really wanted some hawt sauce.

Galpharm, pruddy?
I mumbled, convinced I had said something meaningful.
The little boom has been up twice already and I know you have work in the morning but I can't take it. You will have to tag in.
I stared at her in confusion. Any thoughts of Little Red Riding Penis and the Big bad wolfy vagina evaporating swiftly out of my head.

Oh. That's what you are waking me for.
Yes, here. Take him.
A grumpy baby was thrust into my arms just as I raised myself to a sitting position. The good lady rapidly disappeared into the shadows.
I was tempted to go back to sleep. My body was already starting to recline when the little boom hooked out a meaty hand into my mouth and grabbed my lower jaw, attempting to haul me about with it.

Hmmph, alright little guy. Downstairs we go.
Downstairs, I attempted to get him to sleep. After almost two hours of this and various child entertainments I became desperate and in a strange altered state I found myself singing to him.
A sailor's life. A sailor's life! A sailor's life, for me!
I have no idea where the song came from but I sang it, over and over again and miraculously he fell asleep.
A few short minutes later my phone started to vibrate announcing my alarm to get up for work.

A sailor's life. A sailor's life! A sailor's life, for me!
You alright mate?
I blinked and looked around. I was in work at my desk staring off into space and was singing softly about a Sailor's Life.
I had the distinct impression from the look of my colleague that I had been singing it for some time.
I grunted and rumpled my tired face like a pig that has been drinking cheap soy sauce.
Of course I am ok. Pfft.
I retorted. As if singing a Sailor's Life over and over again was the most natural thing in the world.
He gave me a funny look and then returned to his work.
I looked off into the distance again.
A sailor's life. A sailor's life! A sailor's life, for me!