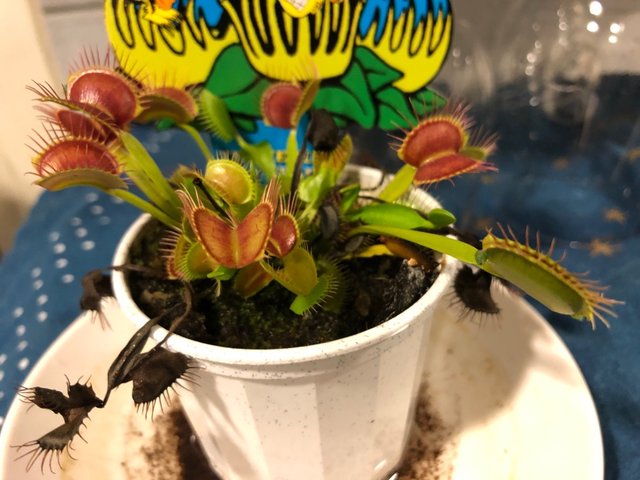 The dude is becoming stronger by the day

And I discovered today that he likes to eat caterpillars.
I have a lot of cauliflower moths laying eggs on my broccoli plants which frustrates me endlessly.
So today, while I was picking the little green pests off my plants I had the ingenious idea to see if my little fly eating dude would like to eat one.
So, after finding a nice and fat little caterpillar, I placed it gently into one of dudes many mouths. And, unsurprisingly if I'm completely honest, he chomped down hard on the squishy green bastard.
And now my many jawed dude has been fed for a few more weeks.
Yes, I know this post is quite silly. But I've had a few wines and wanted an excuse to spend my Partiko points.
Posted using Partiko iOS