Well people, I wanted to just put this out so that my introduction doesn't seem like
a bunch of crap. I want to give proper notice that my posting(s) may be a bit sluggish at least up front. until I get a handle on just what the crap I'm doing. Providing that my laptop doesn't crap out. I replaced one that lasted quite some time but replaced it with a refurb. I kinda knew better but was financially bound to do something. So if, my posting goes black then likely my laptop crapped out. :)
Then there is also the issue of my previous laptop crash that wiped out my data that I wanted to begin writing on "What I learned" watching TV, movies etc. I'm having to re-do it all. So, try to be patient with me as I also have no idea what I'm doing in regards to all the social media stuff. To me, every bit of it is new. I've got a lot of hurdles to clear but when I do get it all figured and a handle on it, I'll be cruising!
That being said, as I am an introvert I will never be that in the middle of all the social media hubbub. And for the record, It doesn't make me without care or love. I am among many others like me (introverts) a quite beating heart that though you don't hear it; It beats fiercely for you all.
"Everyone thinks of changing the world but no one thinks of changing himself"
Leo Tolstoy
Have a good day, have a better one tomorrow!
Max...
PS
If the subject of "Introvert" doesn't make much sense or seem valid there are many videos on Steemit and YT that explain it well. I have found that many if not most have LARGE amounts of accuracy especially BTS (Behind the Science)
Maybe After I finish with my rewriting and putting up my "What I've Learned-from tv" posts maybe I will put something out on and for introverts and their counterparts. Although, There's a LOT of potential material for the "What I've learned from tv" we'll see...
Till then have mercy on Introverts and laugh a little. Just do it over there... :)-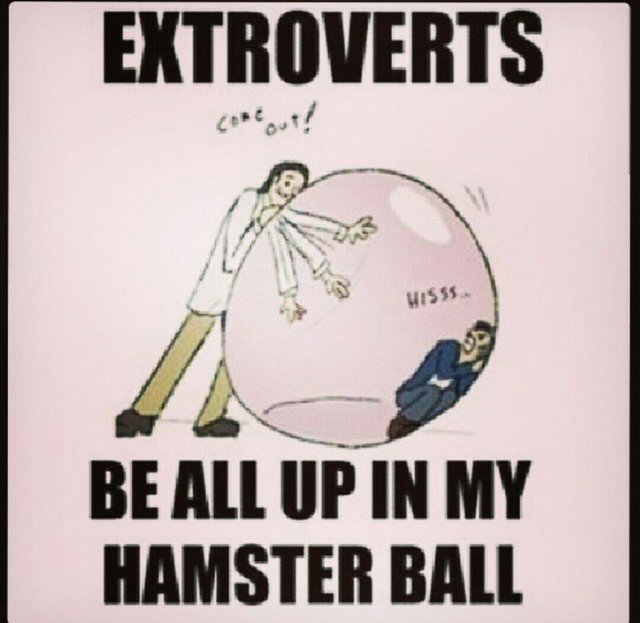 Gotta go, yall be blessed, slow to judge, excessive with mercy and quick to listen. See yall when I'm back!