Sky Ranch, Tagaytay!
Good day Steemians!
Are you tired? want to unwind? How about a date in an amusement park, can be with your family or group of friends?
Tagaytay is one of the most visited places here in the Philippines. It has been informally known as the place wherein you can enjoy horseback riding. With the vision of SM Prime Holdings, Inc. for a leisure and entertainment complex, they build the bar and added a mini amusement park for more comfortable, safe and systematic facitlies. It was built beside the famous Taal Vista Hotel.

Like the usual amusement park, they also have attractions like: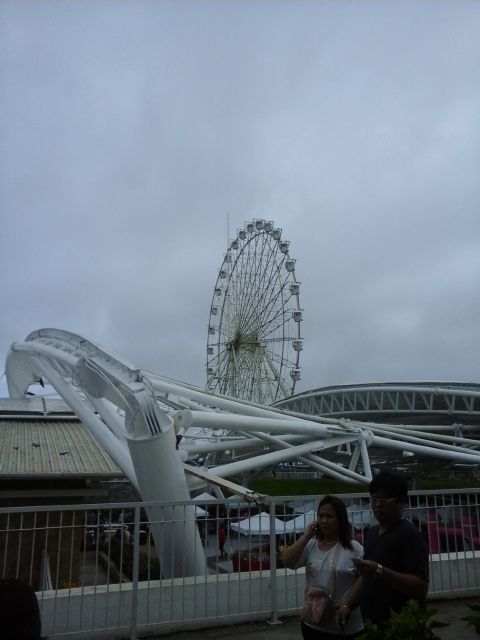 Sky Eye - one of the biggest Ferris Wheels in the country, can lift you up to 63ft above the ground. It has 32 gondolas fully airconditioned wherein you can enjoy yourself stairing at the famous Taal lake for ten minutes. Not bad for P150.00 ride fee.


(look how many people, even tourists from other country, wants to try Sky Eye)
Super Viking
Sky Cruiser
Mini Viking
Express Train, etc.
Among the attractions, only the Sky Eye we have experienced.
The best part when you're traveling...you're right, the food!
We have tried Carlos' Pizza Restaurant, just a few minutes from the Sky Ranch. Their pizza is one of the best!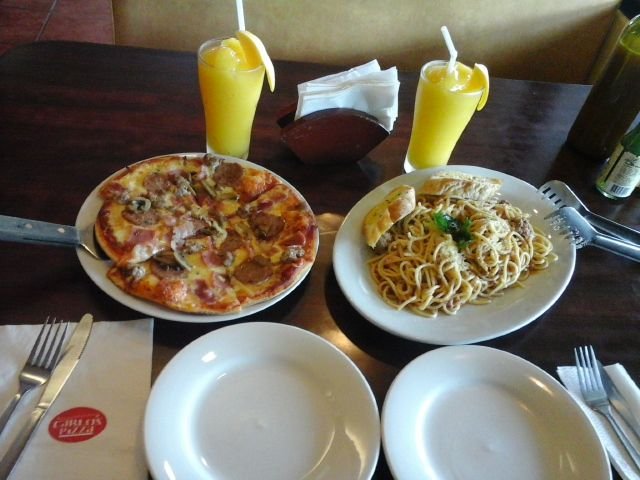 For other Steemians who would like/plan to go in Philippines, Tagaytay is just one of the beautiful places you must visit, i know, you wont regret it!
For more other attractions and details, please visit their website:
Sky Ranch
Thanks!