Why My Husband and I Have Wedding Rings Made Out Of Wood
I should start off by saying I hate the jewelry industry. I think it's crazy how much money men spend on jewelry for women as an expression of love. There are some wedding rings out there that cost as much as a down payment on a house. I always told my husband I'd rather a house over a shiny rock on my finger.
My Husband and I's Simple Wood Wedding Rings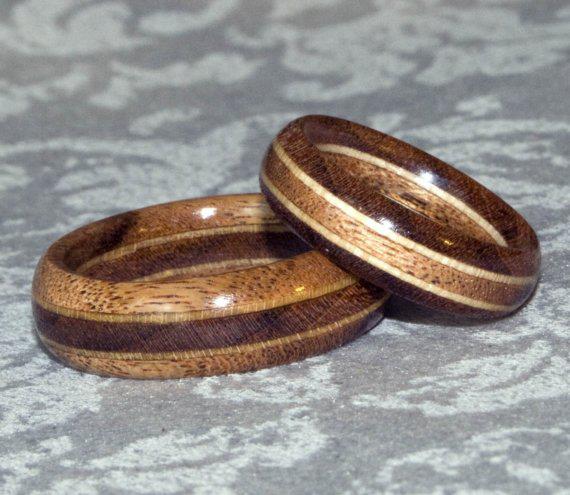 My husband let me pick our wedding rings.
It took me three months to decide what suited both of us. My husband hates capitalism and the jewelry industry as much as I do. It was a hard search. We are both people who enjoy being different. We don't enjoy following the crowd. Both of us agreed we needed rings that represented who we are as people.
In my research I avoided the most popular rings. I never looked at a diamond or ring over $50. I knew I wanted a home over an expensive wedding so I was practical.
Etsy became the place I kept checking back because you can personalize your rings or find rings out of the norm. I really liked one seller who sold rings made out of coins and came close to choosing them until I discovered wood rings. There was one seller who specialized in making beautiful rings out of wood. The seller is no longer on etsy but I loved his work.
They are made out of Patagonian Rosewood and Maple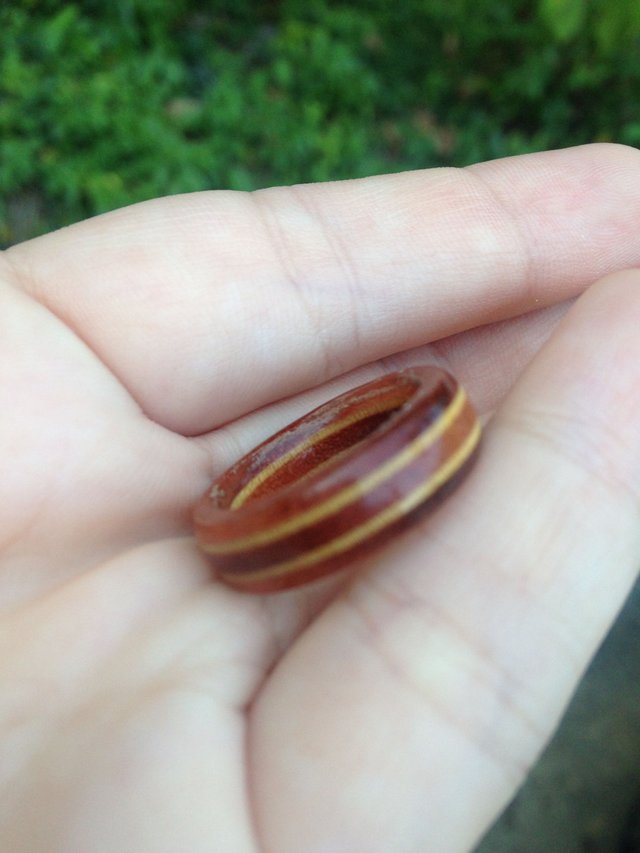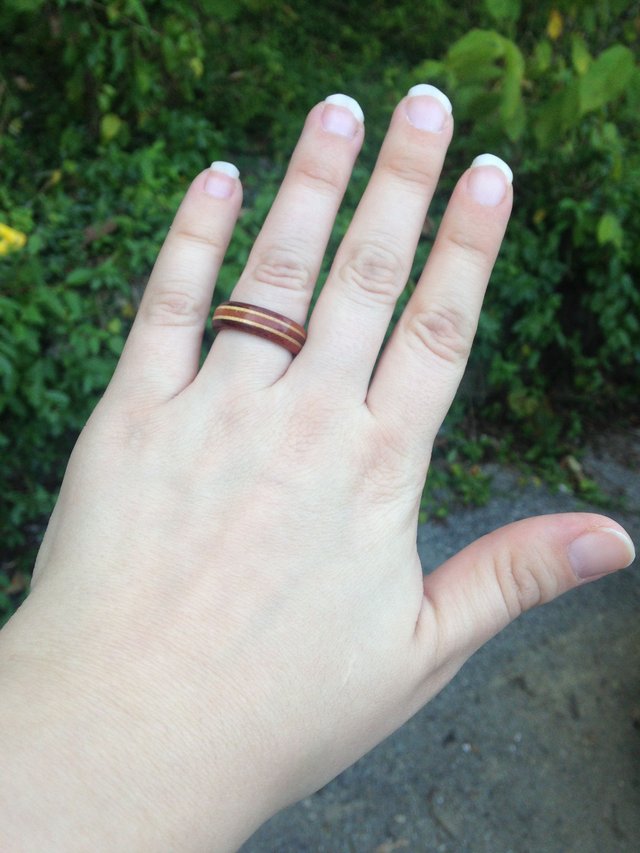 A Little Different. A Little Controversial
I come from culture where people enjoy tradition. They expect all people to follow the same route and standards. Me choosing wood wedding rings was a bit controversial. People accused my husband of being too cheap to buy me a "real" ring. Both of our rings cost $50 together. A few people didn't believe me when I said I chose the rings and blamed my husband for forcing me to be cheap. To me these people were basically saying if your man doesn't spend hundreds of dollars on you then he doesn't love you. That's a mentality I really hate.
It was upsetting because I love the choice for our rings. No one else has our rings. They are one of a kind. They were made to order just for us. I hate the idea that all people have to be the same. My husband and I are happy being different and live our lives according to our own rules and say screw anyone who is mean to us for being happy.
Holding Hands On Our Wedding Day (my husband has a hitchhiker's thumb!!"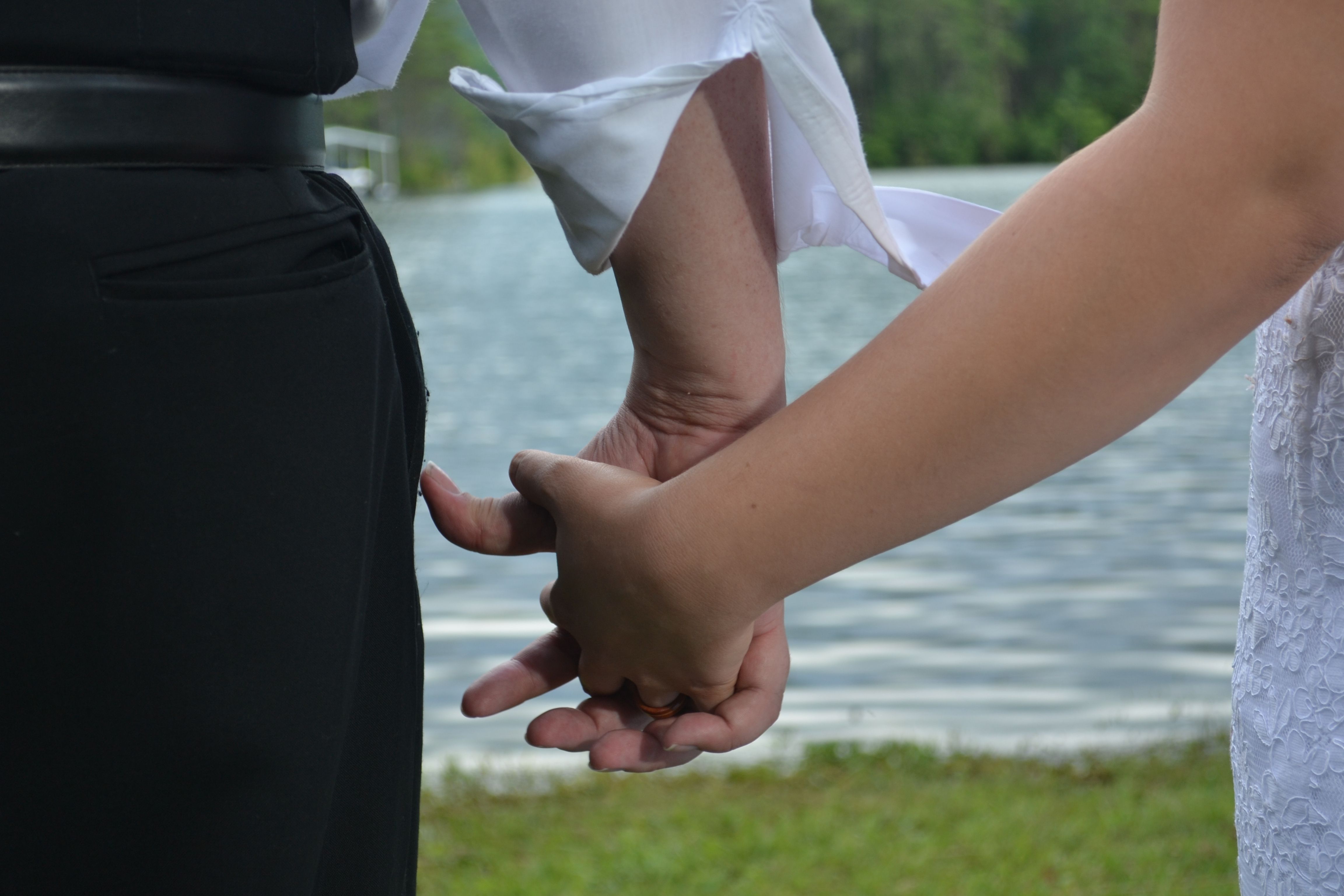 Do you have unique tokens of love like wood wedding rings?
---