Towards the end of the year 2018,I decided to start up a business.
I decided to sell emoji bags.
They are classy,affordable and have a way of depicting emotions.
I contacted a friend in Lagos state(she will soon join steemit) who distributes the bags at wholesale rates.
Luckily for me,she was doing clearance sales so I got the bags at quite a cheap rate.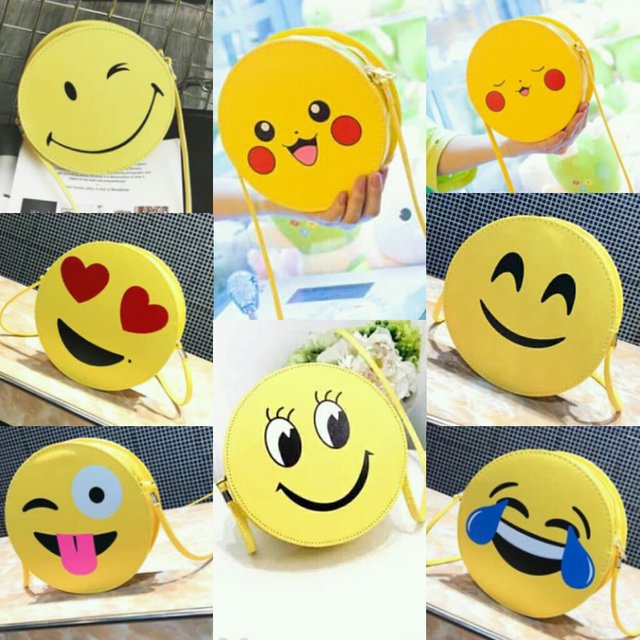 These were the emoji faces she had in stock.
           Before I proceed,let me pause to give you some emojis and their meanings as compiled by the emoji dictionary 

( https://emojipedia.org/people/ )
😀 Grinning Face
😃 Grinning Face With Big Eyes
😄 Grinning Face With Smiling Eyes
😁 Beaming Face With Smiling Eyes
😆 Grinning Squinting Face
😅 Grinning Face With Sweat
😂 Face With Tears of Joy
🙂 Slightly Smiling Face
😉 Winking Face
😊 Smiling Face With Smiling Eyes
😇 Smiling Face With Halo
😍 Smiling Face With Heart-Eyes
😘 Face Blowing a Kiss
😗 Kissing Face
☺ Smiling Face
😚 Kissing Face With Closed Eyes
😙 Kissing Face With Smiling Eyes
😋 Face Savoring Food
😛 Face With Tongue
😜 Winking Face With Tongue
Simply put,emojis basically depict emotions.
           Before ordering the products,I surveyed the market by putting up an advert for buyers in Uyo to know how many people would be interested in the product.After that,I ordered for a few based on the faces people preferred.

The goods got in 24hours later than expected so i had to keep my clients patient till they arrived.
As soon as I reclaimed my package from the waybill,I began to make deliveries immediately.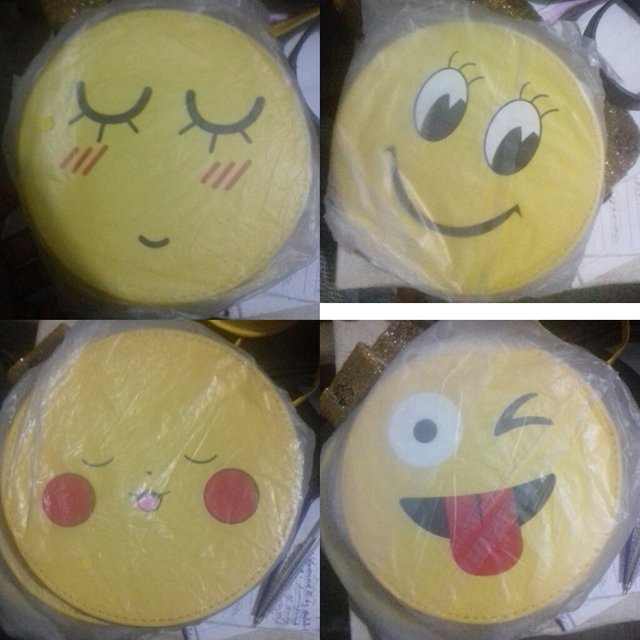 Most of my clients ordered the bags as christmas gifts to thier friends and relatives.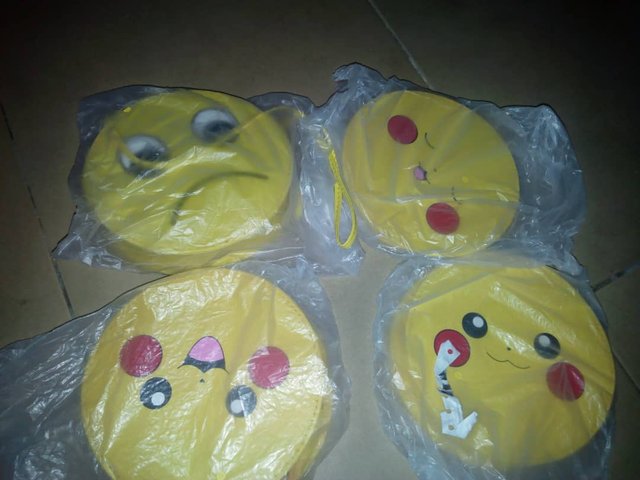 Then I had the camera shy clients.
Here is one of such pictures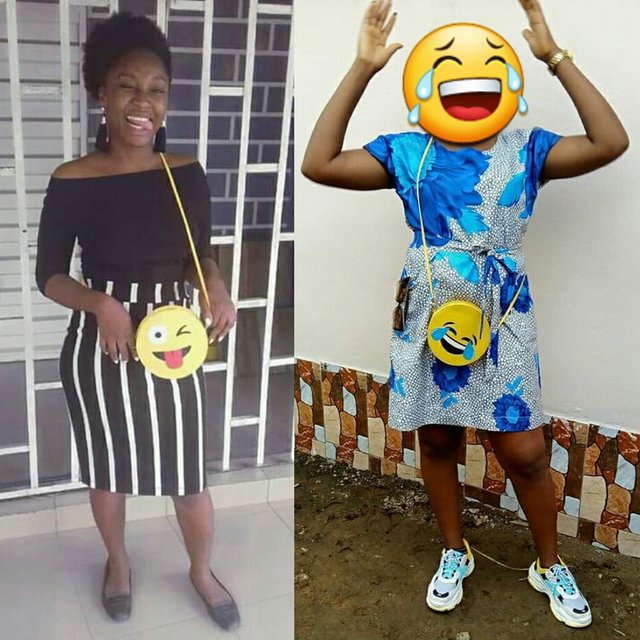 There were also clients who ordered because they saw me use the bags.
So for such,I would dress up snap with the bag and send a picture of how the bag really looked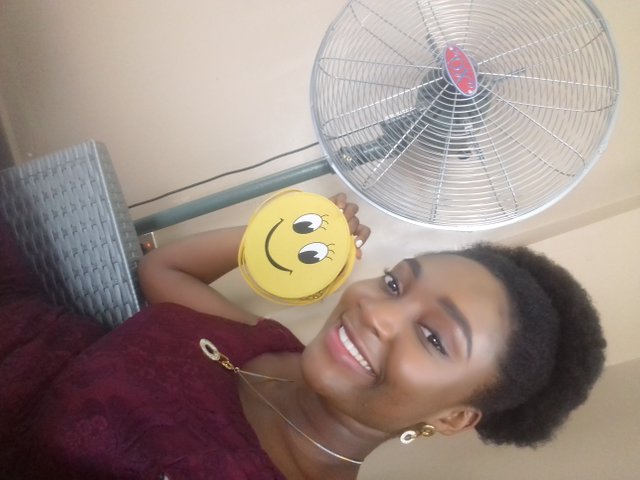 I also bought one for myself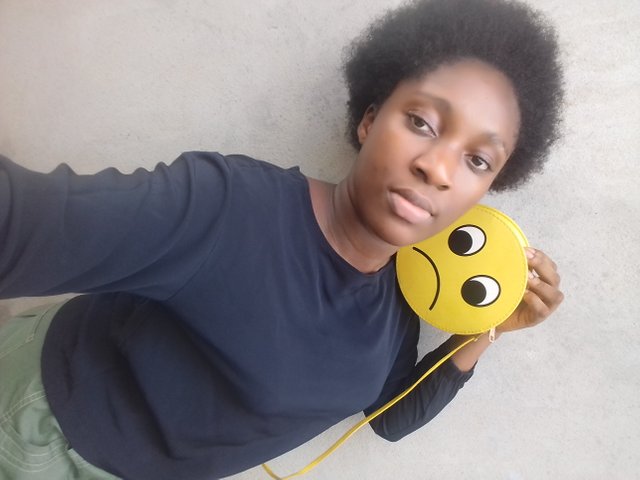 Each time i used it,people knew I meant serious business.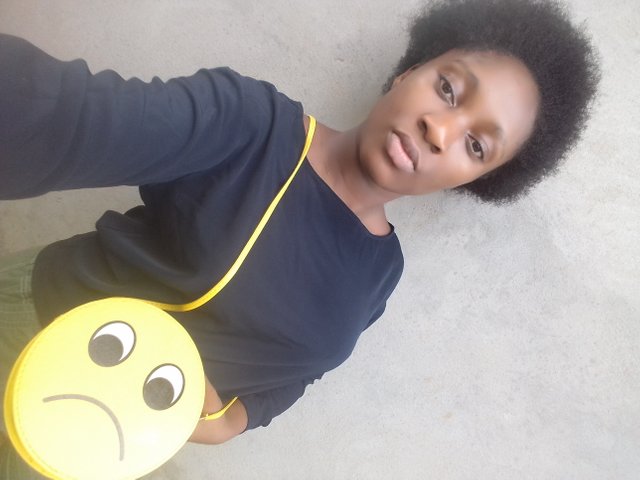 Also a friend of mine from Uk bought some too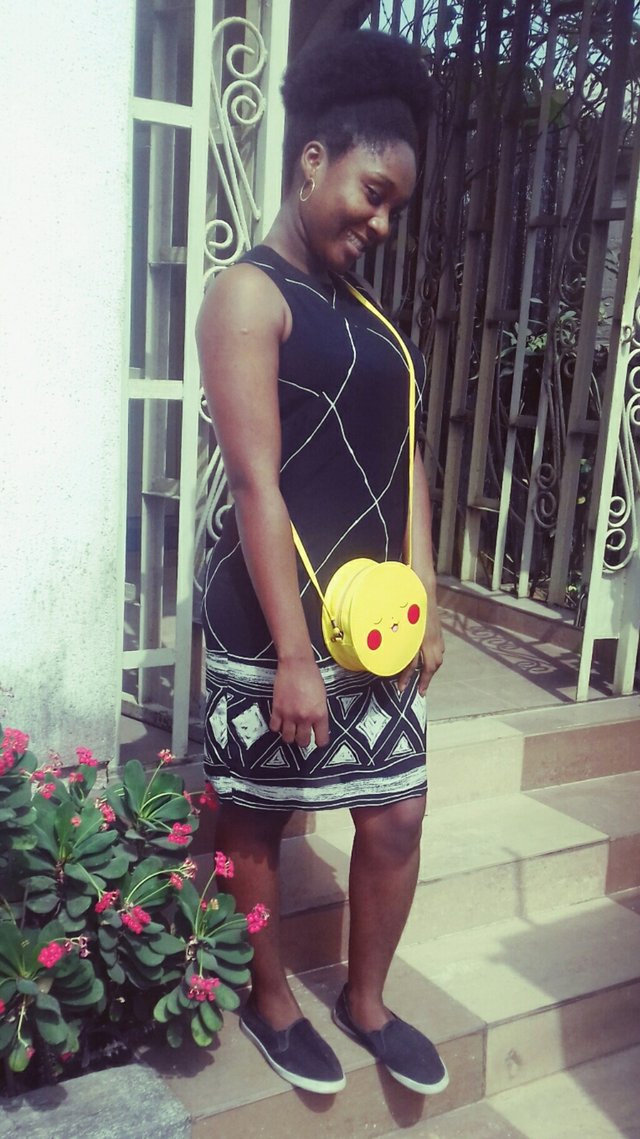 And my beautiful mummy encouraged me by buying one for herself too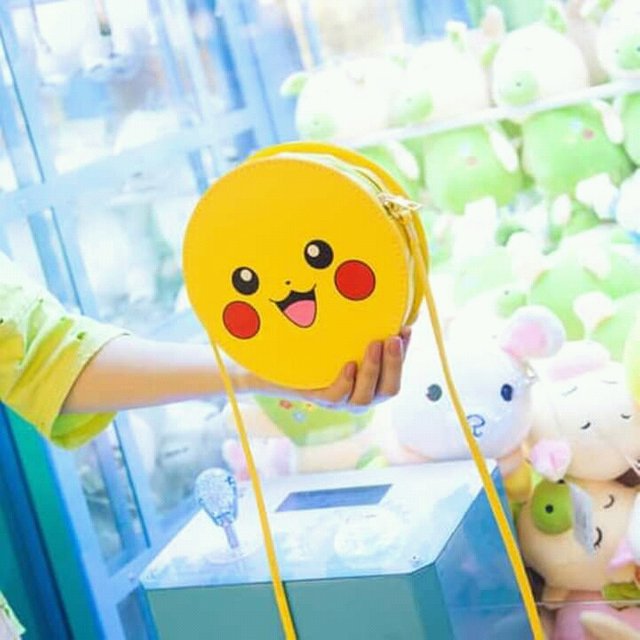 She loves pokemon so she got that one.
In all I learnt a lot.How to deal with human beings especially.I gained,I lost,met disappointment and challenges but came out successful.
I sold the last piece I ordered today.
I'm thinking of diversifying to sell other types of bags.
There is a new emoji bag type that's in the market.
Dear friends,feel free to order,i'll deliver within Uyo.
The bag is quite affordable.
Also if you need the emoji in other colours feel free to ask.
Thanks for reading .
Feel free to resteem,upvote and inform your friends