For those that know me, you know that when I do something, it is with my whole self. I don't do anything lightly, and I am often deeply affected by both good things and bad things.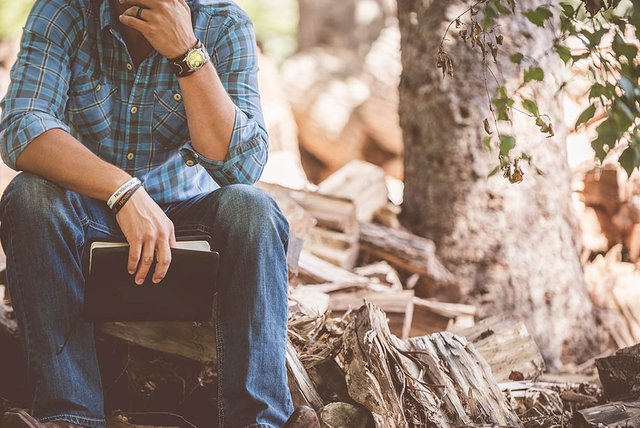 (credit Unsplash.com)
I am also very much affected if someone does not think I put
thought or effort into my actions and projects. That is hurtful
because even when I share something as seemingly simple as
a quote or critter video, I only share it because I got something
from it. Whether that be elation, momentary anxiety relief, or
something more introspective. And if I felt something and got
a positive reaction from something, I want to share it because
it could help someone else feel better too. Give them a break
(no matter how small) from all the 'stuff' that goes on around us.
We need that intermittent pattern break.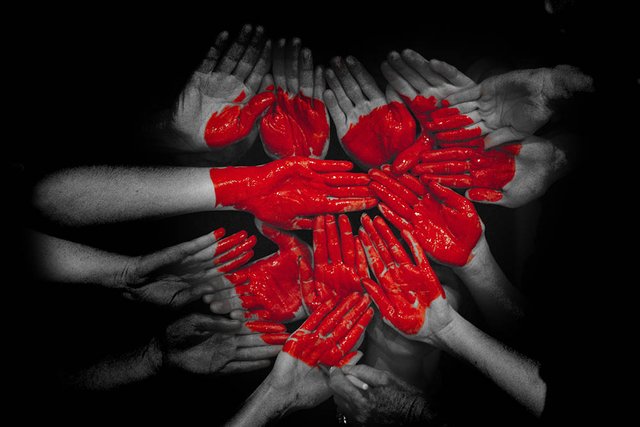 </center
(credit: enhanced from original photo at Unsplash.com)
I wish I could shut off my brain sometimes, but I can't. I have a terrible time dealing with all the hate and anger I see around me. It's overwhelming.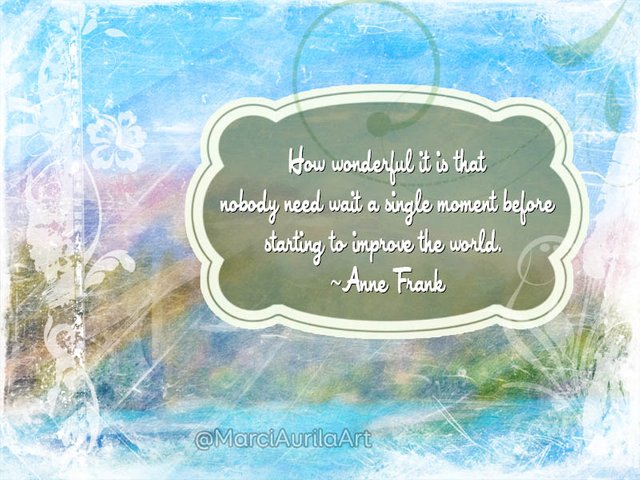 (credit: Marci Aurila)

I want people to be happy and be full of love, not full of
anger. I see our world as spinning off orbit, our lands and
oceans being destroyed and people moving further from one
another instead of banding together to help each other. In a
second hand way this does have something to do with the US
election because I have seen so much awfulness spewing forth as
a result. But really, all that was there before, just underneath.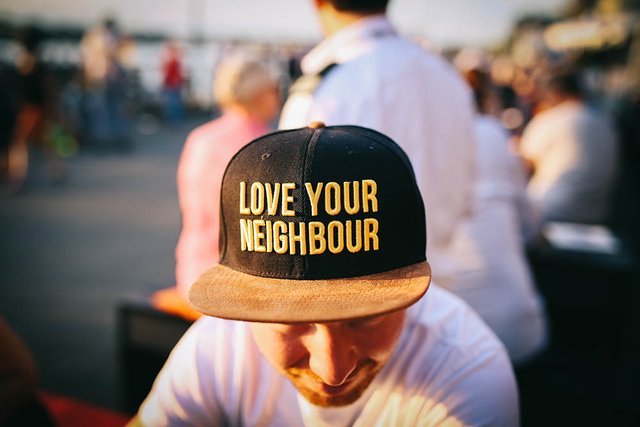 (credit:Unsplash.com)

Maybe a radical change will set off events that elicit positive
change for all of us. Maybe just maybe, enough people will
see that changes need to be implemented and we will
save ourselves from further ruin on a global scale. I for one
am wholly grateful I have more time to figure out how I can
help.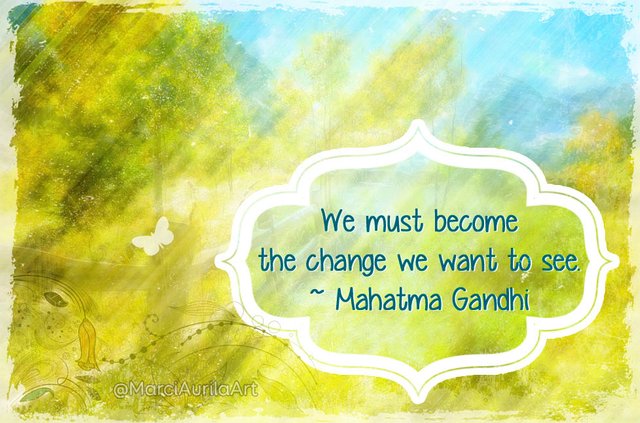 (credit: Marci Aurila)
Each day is a gift for us to do better and help make changes. What will you do with yours?
Please follow me!