Hello happy night to all who walk through this space, today was full of work, we attended a local radio (89.7 Fm) "The voice of Guayana." Where the station team had made an invitation last week.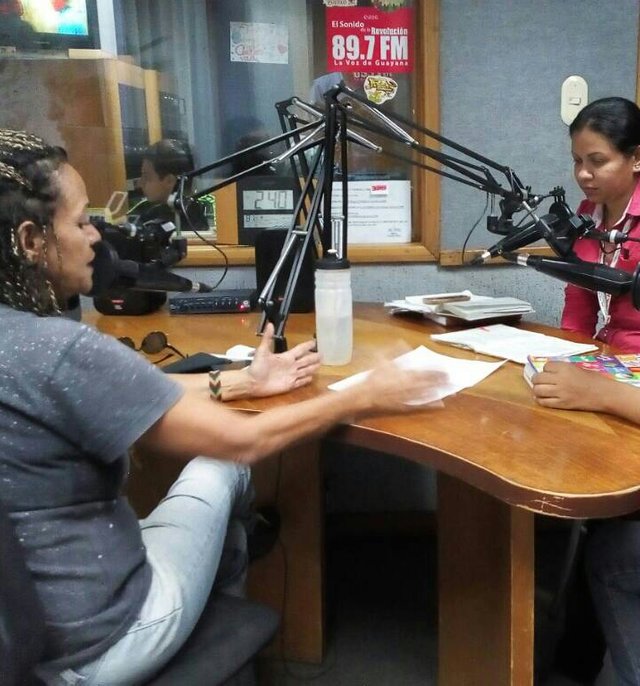 The radio talked about a very beautiful project that is very beautiful and has the name "Family Placement Substitute Family Modality". This project is nothing more than the recruitment of volunteers who wish to help these children whose rights have been violated. all the program and what the law says in its procedure, it is taken by the protection council and adoption department of the state since it is the responsible institution that will carry out the pertinent actions so that a change of measure can be given from the Entity A Substitute Family, it was also discussed that there are no limits of age, race or religion, since the law does not contemplate it, but they are rather broad but not complex topics. The goal is for the child or adolescent to have an emotional stability as well as a decent home.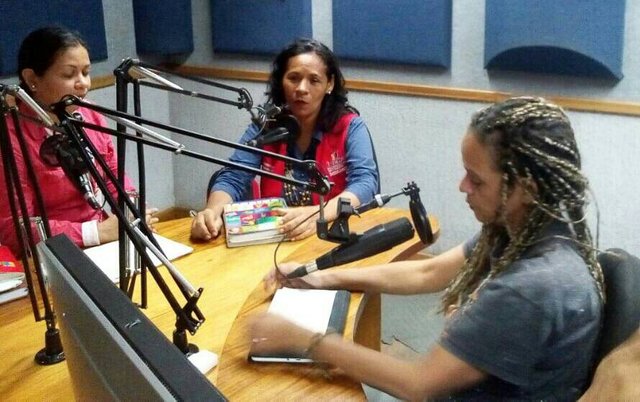 In the program we receive many flames from people who are interested in participating in this type of programs, we clarify many doubts and most importantly we are making this project known, it depends on many children who are in institutions such as homes, houses of shelter orphans of father and mother. The work is for them and for them and that is why I thank God for allowing me to fight for this dream day by day and that little by little we have seen walking and drawing beautiful smiles in these angels. For all blessings wishing you the best.
---
---
Programa En Radio Dando A Conocer El Proyecto "Familia Sustituta"
Hola feliz noche a todos los que pasean por este espacio, el día de hoy estuvo lleno de trabajo, asistimos a una radio local (89.7 Fm) "La voz de Guayana". Donde el equipo de la emisora nos había hecho una invitación la semana pasada.
En la radio se conversó de un proyecto muy hermoso muy bonito que tiene por nombre "Colocación Familiar Modalidad Familia Sustituta" este proyecto no es más que la captación de personas voluntarias que deseen ayudar a estos niños vulnerados de sus derechos, se conversó un poco de todo el programa y lo que plasma la ley en su procedimiento, el mismo es llevado por el consejo de protección y departamento de adopciones del estado ya que es la institución responsable que realizara las actuaciones pertinentes para que se pueda dar un cambio de medida desde la Entidad A Familia Sustituta, se conversó también que no hay límites de edad, raza, religión ya que ley no lo contempla pero son temas bastantes amplios pero no complejos. Se busca es que el niño, niña o adolecente tenga una estabilidad emocional además de eso hogar digno.
En el programa recibimos muchas llamas de personas que están interesadas en participar en este tipo de programas, aclaramos muchas dudas y lo más importante es que estamos dando a conocer este proyecto, de él dependen muchos niños que se encuentras en instituciones como casas hogares, casas de abrigo huérfanos de padre y madre. El trabajo es por ellos y para ellos y es por eso que doy gracias a dios por permitirme día a día luchando por este sueño y que poco a poco hemos visto caminar y dibujar hermosas sonrisas en estos ángeles. Para todas bendiciones deseándoles lo mejor.