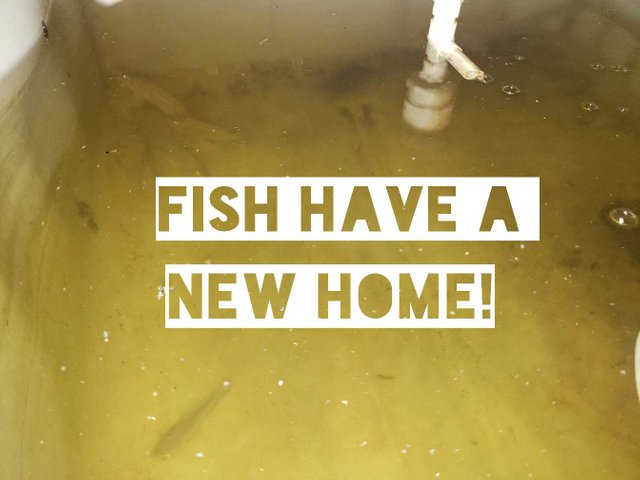 I was able to get some of my fish transferred today. I got most of my aquaponics system disassembled, but have another day of work to get the rest of the system taken down and moved.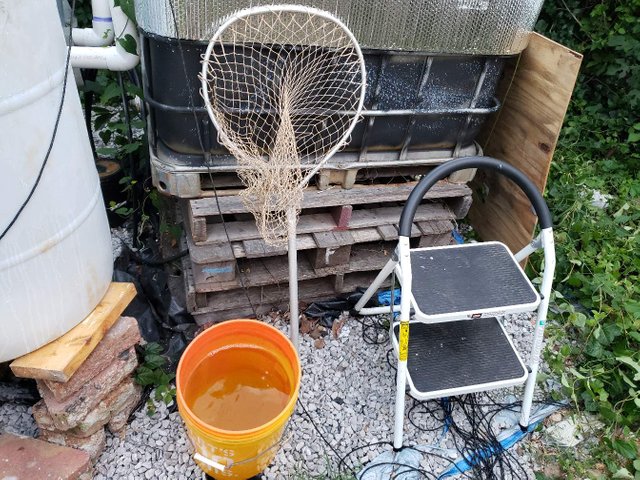 Using a dip net and a 5 gallon bucket I was able to catch the fish and put them in a 20gallon cooler for transport. I was only able to catch 5 on this trip and will try to get the rest tomorrow. I had a couple jump outta the tank, and had to grab em to put them in the bucket.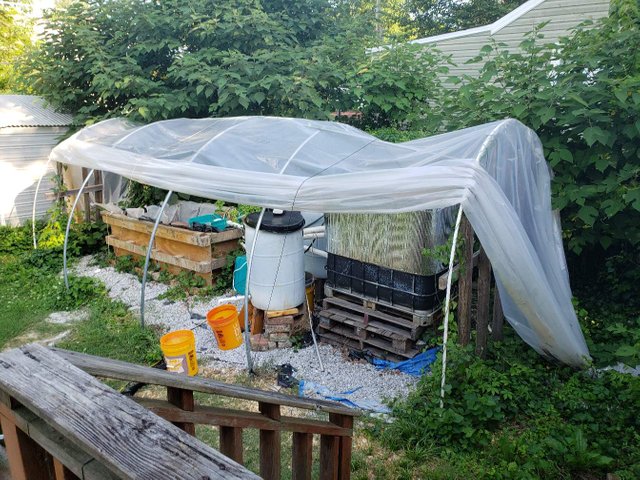 I took down all the ribs and the framed walls between yesterday and today.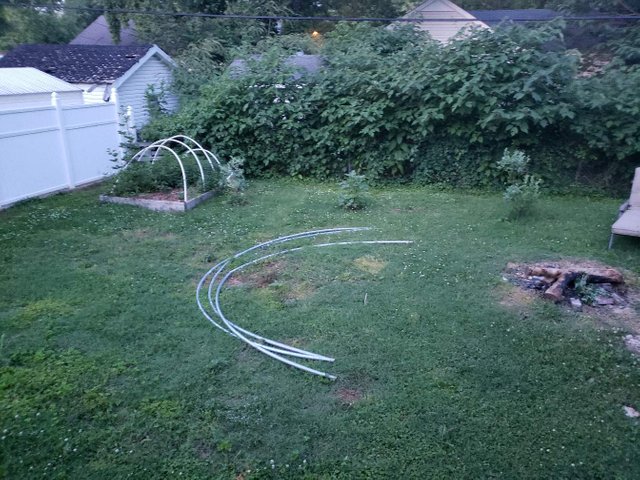 Here's the ribs taken down and temporarily laid in the yard. I separate them at the ridge and packed them on the trailer for the first trip. I was also able to get most of the 2x4's from the end frames on this trip.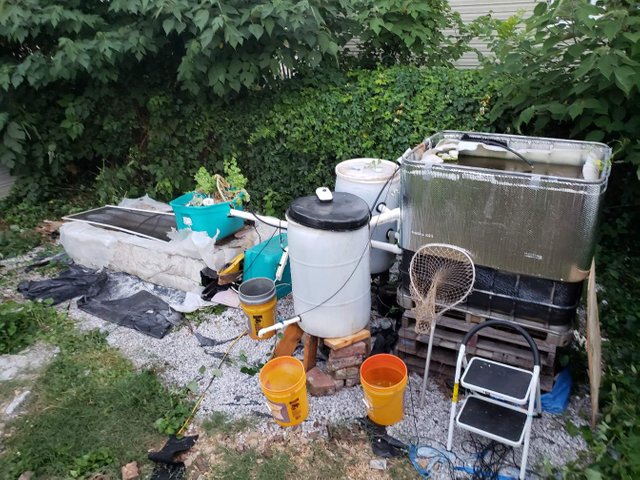 This is the rest I'd like to get moved by the evening tomorrow.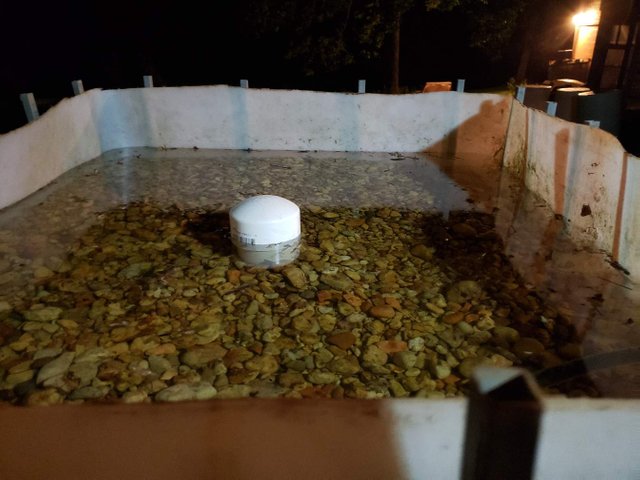 The fish have a new home with pumps and air stones running to keep the system cycling.
Thank you for your time if you checked out this post.
Yours in liberty toward a brighter future,
Greg @makinstuff
Posted using Partiko Android