Life sometimes throws "unexpected curves" at you that put everything in perceptive...
I have learned (by my mistakes) that it's just a matter of HOW we actually "react" to those "curves" what really matter and define us as a human being...
Every time I face a challenge in my life, one of the first ideas that comes to my mind is this quote from Tony Robbins: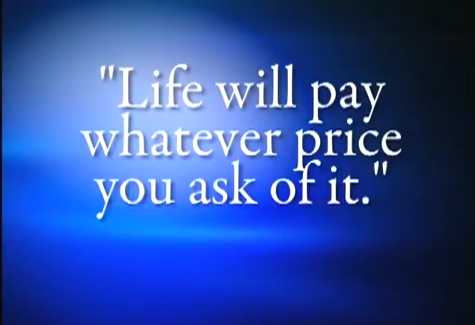 This is so true!!!
You will receive what you ask for...
There are certain things I try to do in my life no matter how bad a "curve" is thrown at me...
I live the situation in the present moment and accept it without regrets.
Regrets don't get you anywhere in life.
It just makes you feel like repeated punches at your face.
I try to do my best, and if I can't do anything about it, I just let it go and wait for time to pass on it.
There is no better ally than Time!
I look at the "curve" from another person's point of view.
I ask myself: What somebody else would do in my shoes?
By Removing myself from the situation, I act with a different perspective because the emotions and feelings don't cloud my mind in the same way.
We are humans, and it's in our genes to be more reactive to avoid pain than seek pleasure.
Everything we do is because of the fear to feel pain.
I'm finishing this post with this note I heard one time:
"Don't lose yourself in the temporary: No one has ever seen, no one has ever heard, and no one has ever imagined what GOD has prepared"