Greetings, dear Readers
Was a long time away from this platform for many reasons, reasons that have left me as a sequel The motivation to return, to share, perhaps drain and in my most perfect dreams, to help someone through my story.
Today I am not going to speak in detail of my particular situation, I will focus on how these emotional situations that we sometimes traverse can affect us physically. In my case, I feel that many times I can not escape even a difficult situation, in fact, there are times where I have come to think that everything bad happens to me alone and not knowing how to deal with it, my body is resented like my mind.
For a couple of years, I am a believer in the power of the mind and how these mental processes, not being handled properly, usually have an impact on our body. I consider it a wonderful response where the same body tells you what is going on inside so you can identify it better, but as I am not an expert on the subject but rather an active spectator of the situation, I will tell you how your body could react to Emotions, Specifically in the face of emotional pain.
---
Stress and distress can cause back pain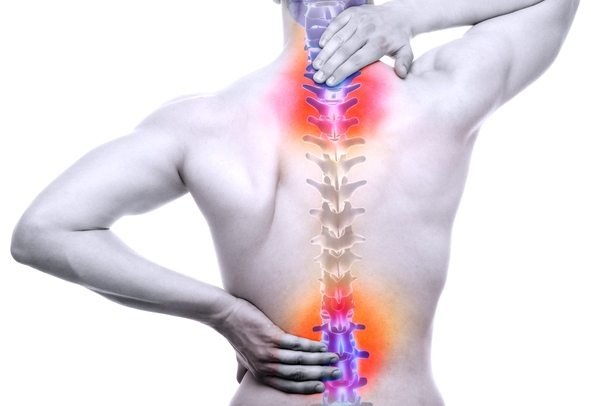 Source
I refer to the type of stress that is far above the normal level, that which leads to other emotions such as anguish, anger or despair. I have crossed many times this unpleasant path and I admit that many opportunities I have not known how to handle it, it is just in those moments when your body begins to tense. Specifically stress attacks the area of ​​the back, something that I find curious because it is with this part of our body that we can carry some weight from one side to another. We could say that the situation exceeds the limit that we can carry. This pain can become chronic if we maintain the same dynamics and do nothing for our emotional health, from calling a friend to make catharsis to learn to delegate tasks, to ask for help, all these things will help that pain is giving way .
---
Having a thousand thoughts at a time gives you a headache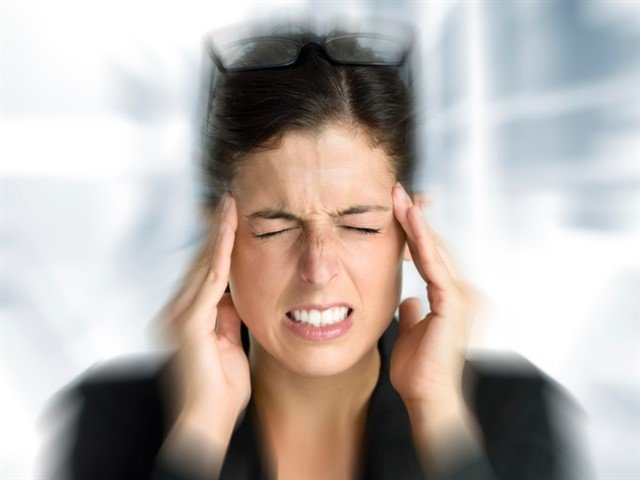 Source
Those times when our head seems to stop and all thoughts are grouped in that place, one after the other. The sensorial image that comes to my mind is as if such agglomeration translates into a slow circulation that makes it feel as if the veins have no more capacity and need to drain! That pain is a VIP invitation to start discarding those thoughts that are toxic, just as if it were an article in your home that is useless and hinders, you do not need to go anywhere other than in the trash. with your thoughts.
---
The worry can be reflected in cervical pain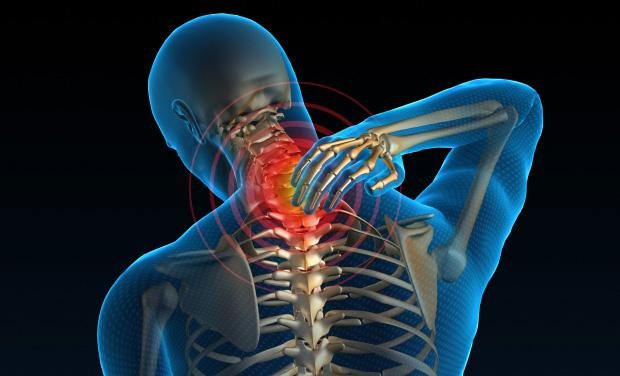 Source
Whether it is concern for the present moment or your future, for your own life or that of your relatives, this ailment that is usually a muscular contracture, I personally feel it as a puzzle that does not fit between expectations and reality, it is like that Shock between opposite things becomes a difficult knot to remove. Just as our wise body overnight makes us have these contractures as trigger points, really difficult to dissolve.
I feel that the way to avoid this terrible emotional pain, is to learn to let go of those things that you can not control and try not to pressure yourself, much less condemn yourself if something does not go the way you expected. The natural rhythm of life is full of changes, not only the biological process makes it evident but every situation that we live makes us notice it. Accepting the naturalness of the changes, of the time of the processes and even accepting that we might be having a resistance that prevents us from being where we want it, is going to make you relax and avoid these contractures.
---
Stomach pain caused by our difficulty digesting information.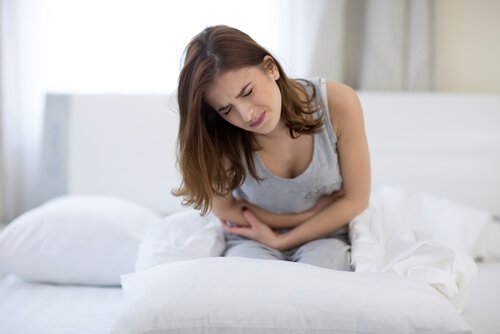 Source
Whether you are upset, or refuse to accept something that happens in your environment or in you, in the same way that you close yourself out of stubbornness your stomach is going to close, making your natural digestion slower and heavier. The latter I have had to experience many times for different reasons, not knowing how to deal with information that affects me, not wanting to accept something etc. are those that have led me to these pains of stomach purely emotional. It is a long way to learn that not everything must be black or white, all or nothing, to learn that our point of view is just that, a point of view more and equally important than that of others. This is the easiest to evade, because we can blame what we have ingested but I tell you, it is the emotion that makes your system slow down, not the food per se.
Of course, this is not an absolute truth and sometimes there are foods that in themselves generate the same reactions in the body without being an emotional reaction, but in this case we only refer to when it is produced by an emotion.
---
I hope you liked this post and become a little push to review and see what is happening with us, what we are living and how we are deciding to live it.
Thanks once more for joining me on my blog, who has been an object of experiment and I have allowed myself to go beyond my musical trait. I hope you can enjoy it and keep finding us here in a next installment.
---
Posted from my blog with SteemPress : https://luisanahernandez.miguelvargas.org/?p=24
---