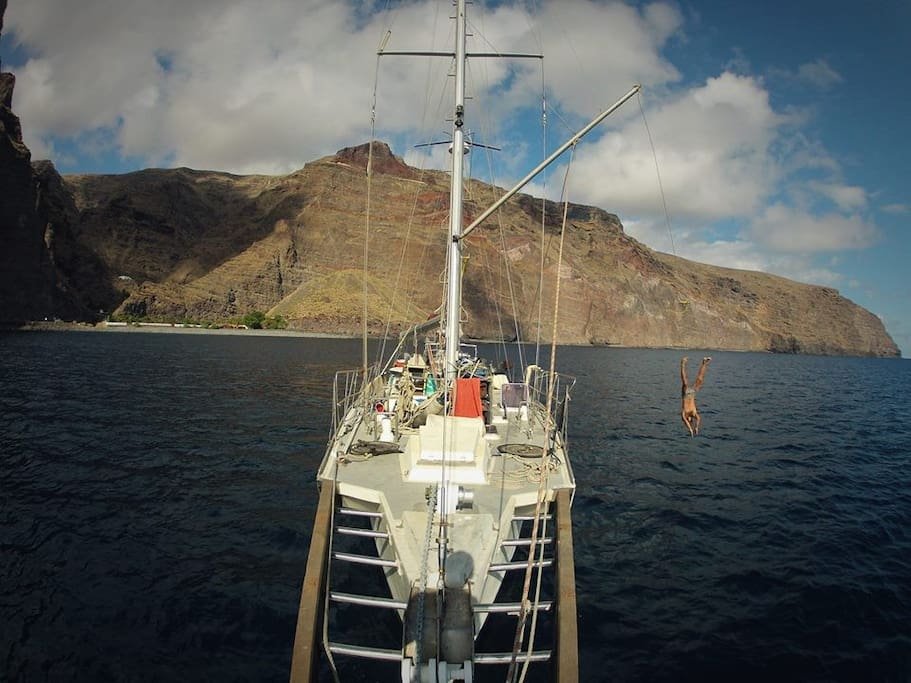 Recently I stumbled on a website called Steemlocator, which tracks places around the world that accept Steem as payment. As of now, there are apparently only 7 such places, but they span quite a wide spectrum of human experiences including an "Arab Tacos" food truck in Mexico and a German dentist. And while I'm sure both are lovely experiences (that would require copious amounts of cheap Mexican tequila for me to consider participating in), the belle of the Steem ball is most definitely this ridiculously awesome boating trip in the stunning Canary Islands.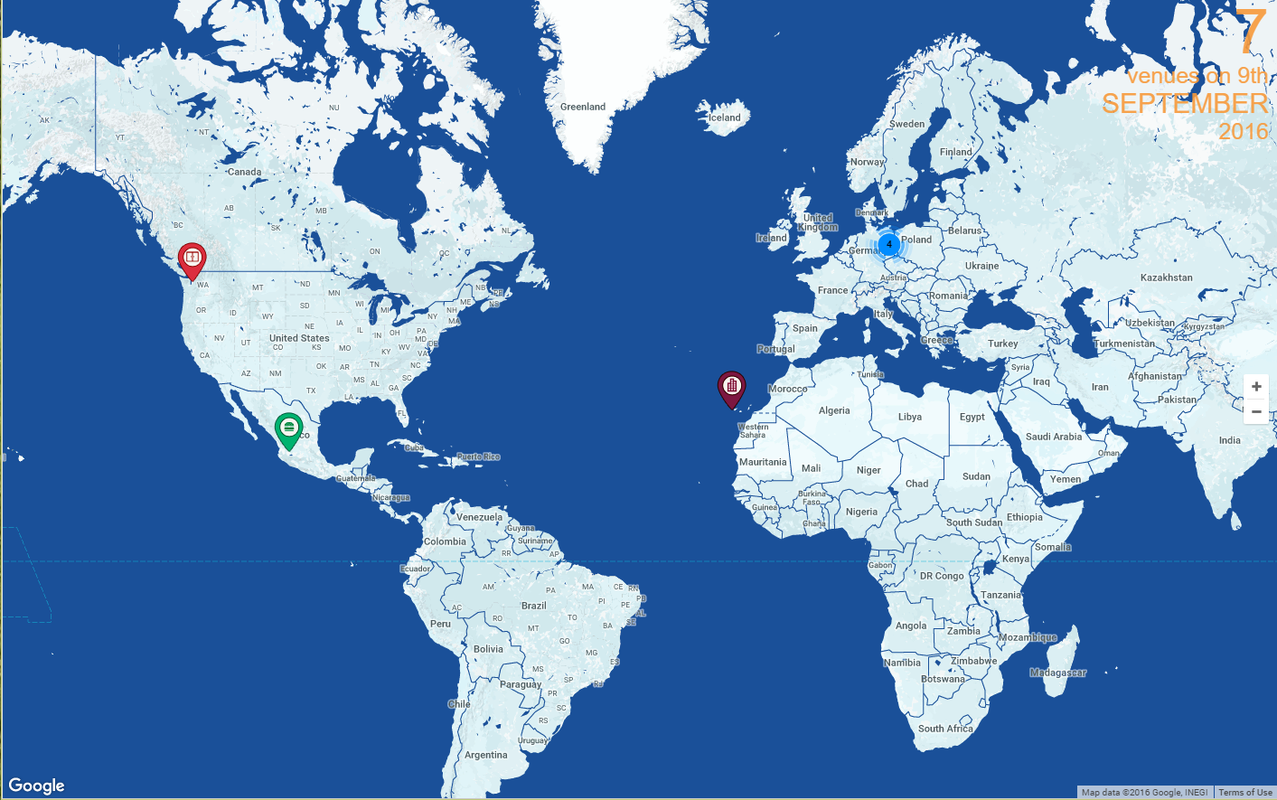 (source)
For the equivalent of $19 USD in Steem, you can join the crew of the Dolce Far Niente for a day on the open waters swimming, soaking up the sun and getting to know your fellow seamen.
I don't know about you, but the amount of useless garbage I spend $19 on becomes a little depressing when considering that I could be having experiences like this instead!
From the airbnb listing:
We're a seafaring community of oceanophiliacs and treasure hunters surveying the far outposts of Europe to establish punk tourism. We're friendly, open-minded people who enjoy having friends onboard! We spent three years traveling through some of Europe's most difficult waters to reach La Gomera in the Canary Islands. The Rocinante suffered several breakdowns along the way, but we made it here with help of strangers and a network of friends around the world. The Rocinante is docked at the port of Vueltas in the city of Valle Gran Rey where we spend our time fixing the boat, raising money and enjoying good times with friends. Five of us live on the boat full time.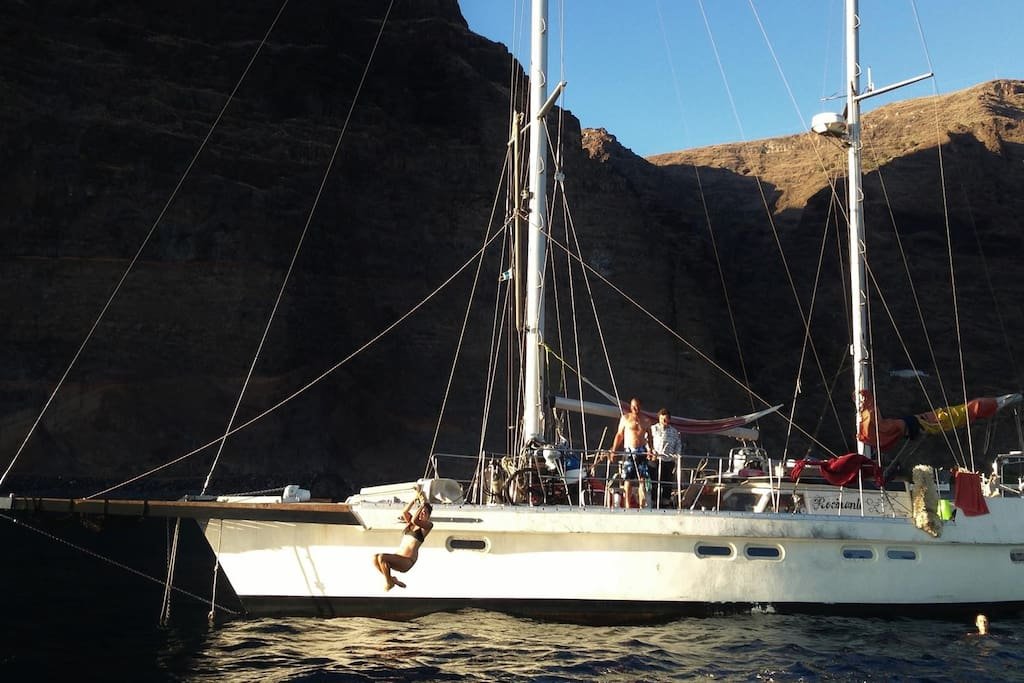 Ummm...that sounds pretty damn sweet! So I really only have one question...
Who's in?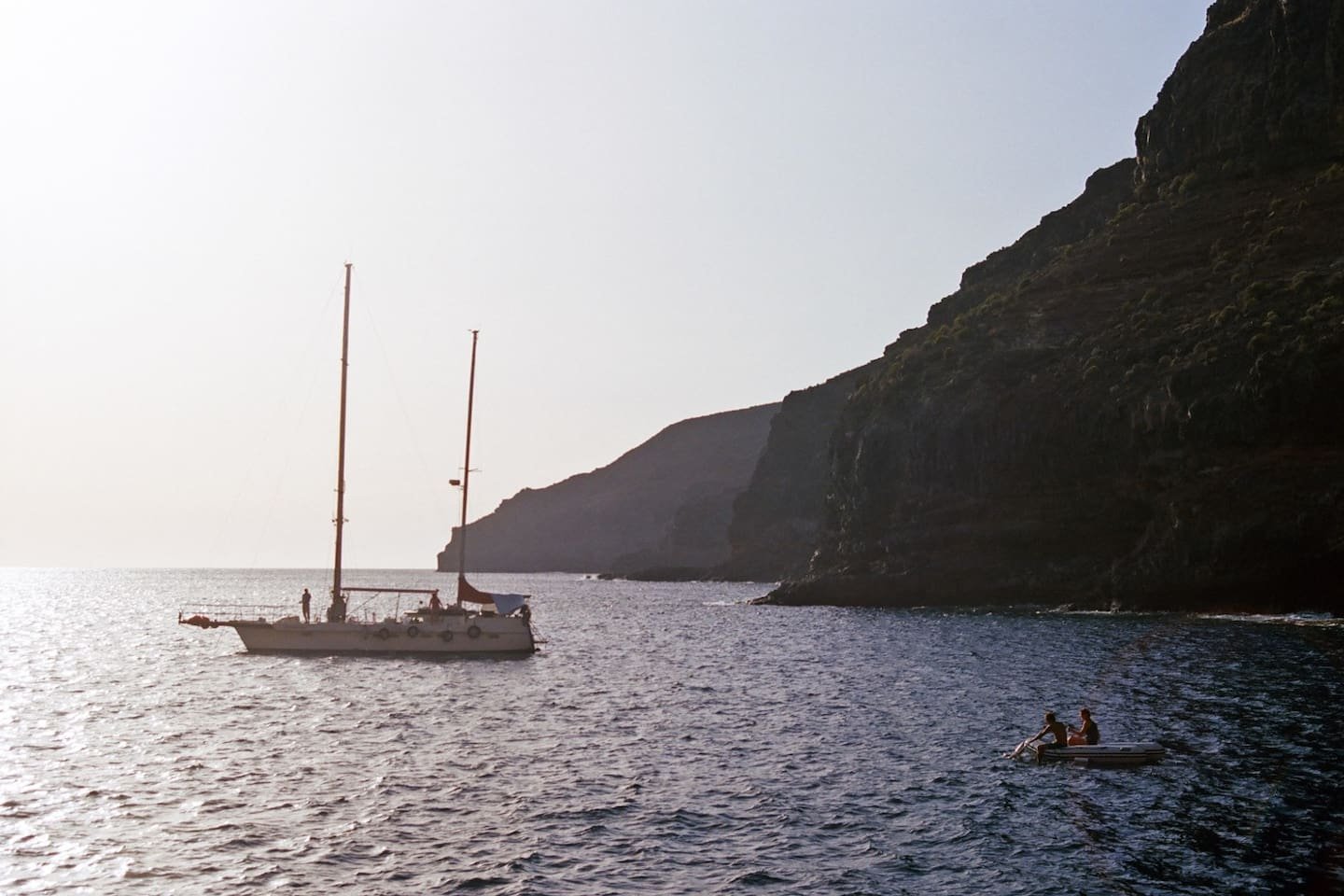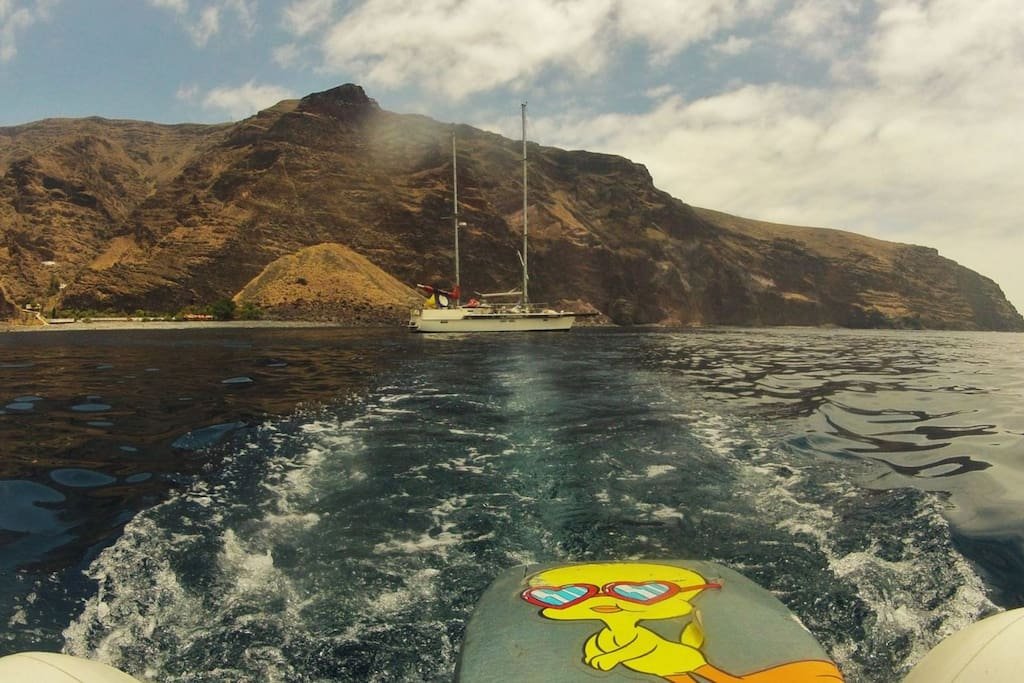 Actually, on second thought, I am going to need the crew of the Dolce Far Niente to explain just one little thing before I agree to board their ship.
What, in the world, is this??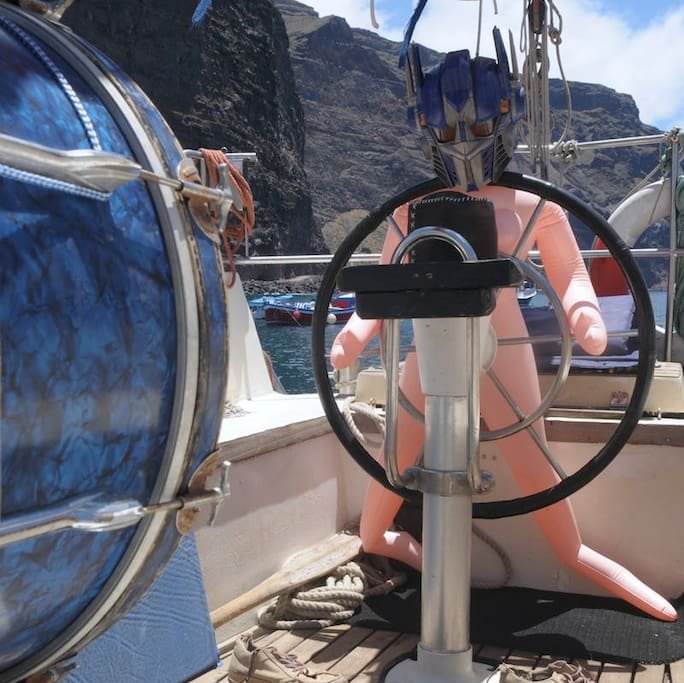 You can learn more about the Dolce Far Niente via their Airbnb page or visit Steemlocator to see the complete Steem map for yourself.
~ ~ ~
Check out more Blogs, Sports, Fiction & Content Strategy by clicking each individual link or hitting the follow button @ltm.
Also I'd love to hear from you so please leave me a comment below with your feedback and remember to click that upvote button if you enjoyed this blog! Thank you and have an awesome day!