A wise person will always avoid fighting someone.
But, as no one can control the situations, even a wise person has to fight sometimes. So, for normal people like you and me, there are more chances of getting into a fight.
There is no way to avoid fights in this world, a clash of arguments always draws you into a fight.
Therefore, it is better to know what you have to do when you get into a fight instead of losing the control out of fear or anger.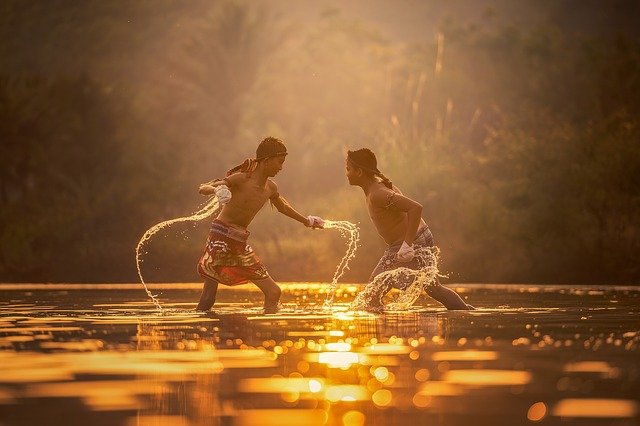 Because losing control over yourself is the worst thing you can do in a fight, you will just hand the free ticket to win the fight to your enemy.
---
The Motive Of The Fight.
---
A fight will always start with a motive. So it matters a lot what your motive to fight someone is.
If the only reason to fight is to hurt someone, then you have already weakened your position.
There must be a more apt reason for clashing with someone, like; to defend yourself, or someone else, or for the greater good of the people.
The better the reason, the more you will have the desire to win.
Always remember that justice will be served at the end, one way or the other, you know about the karma thing, right?
---
There Is A Fine Line Between Courage And Stupidity.
---
Backing down from a fight doesn't mean you have lost it. Sometimes it is better to lose the battle to win the war, isn't it?
Knowing when to back up and when to charge defines whether you are stupid or courageous. But in both ways, you should not be scared.
Cowards gets scared in a fight, and stupid people fight with someone without even knowing who and what they are fighting with.
Fighting with someone without knowing their power is not courage, it's stupidity. The more you know about the person you are fighting with, the stronger your odds of winning become.
Courage helps to execute your plan, even if the odds are not in favour of you.
---
Fight Is A Game Of Deception.
---
Does the stronger person have leverage in a fight?
Yes
Will he always win in the fight?
No!
The stronger one doesn't win in a fight, but the smarter one does.
If you can deceive someone that you are stronger and powerful, you have already won half the battle.
Once enemy catches the fear of getting defeated by you, you have got his reigns in your hands.
Now he will act according to your whims.
Can you play him now? It depends on you.
---
Respect Is A Tool We Should Never Forget.
---
Anger is a great tool in a fight. It can be used by you or against you.
While we can disgrace someone in order to make them angry and to collude their thinking power, we should always respect our enemies in our hearts.
There is a lot to learn about us from our enemies. Like how and why did they beat us or what tactics they used against us.
The more we respect someone, the difficult it becomes for them to hurt us, and we can use it to win the fight at the end.
---
The Only Rule To Obey In A Fight Is To Win At The End.
---
If any rules put you at the backfoot, you must bend them.
What's the benefit of having rules if they can't help you win a genuine fight?
---
ALL IMAGES ARE UNDER CCO CREATIVE COMMONS FROM PIXABAY.
---