Jim Carrey.
What's the first thing that popped up in your mind?
The mask? His comedy scenes? Or maybe his philosophy about the life and spirituality?
Let's try one more!
Heath Ledger!
Why do you remember him?
Because of The Joker in The Dark Knight?
To play such an extraordinary role, he locked himself in a room so that he can galvanise himself into the character.
Jim Carrey prepared so much for his roles that he forgot himself and behaved 24/7 as the character he was playing in his movies.
Do you notice a pattern between these two extraordinary people?
They were so absorbed in their roles that they forgot about everything else and believed that their role was the only real thing at that time.
We have to play a role in our lives too, as a writer, a musician, an actor, a photographer or something else.
How happy we are in our lives depends upon how much consumed we are in our roles.
It's not easy to excel in something, to excel you must:
---
Enjoy The Process.
---
Not only enjoy the process but burn yourself in it and remould yourself according to it.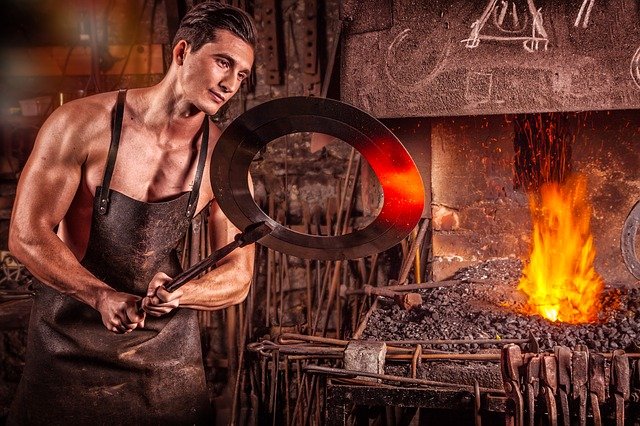 Achieving excellence in a profession must be like meditation and swimming. You must enjoy it while doing it.
If you don't enjoy doing it, you will get tired of your job someday.
The monotonous life will eat you alive; your job will be a dead weight in your life that will not let you fly anywhere.
Better quit it now than to regret it later.
But if you love your profession, the only thing that is going wrong in your job is the process of doing it.
You just need to change the way you do things. Find a better way to enjoy your work.
There is never a single specified way to perform any art. Remember Mr Bean in acting?
The best way to do anything is to find a way that both you and your audience will enjoy together.
---
Make A Habit Of Practising.
---
The more you will practise, the more you will excel. Simple as that.
You can not give your best performance without practising it a thousand times.
Without practising surgery a number of times, the surgeon cannot save anyone's life.
You can not give your best performance on the very first day or in the first year, but every time you perform your job, you will get better at it.
You have to grind yourself for years to become the topmost person in your field.
To make an award-winning performance in a movie or a show, you have to perform every day so that when the time comes; you will give your best performance otherwise you might lose your consciousness out of nervousness.
The more you practise any art, the more you will grow in it, be it coding, singing, writing or anything else.
It happens with everything in this world, the more you spend time on anything, the better you become in it.
---
---
So if you don't want to die in the monotony of your job, you have to:
1. Enjoy the process of doing it so much that you are always lost in it.(Like meditation).
2. If you don't enjoy the process, make some sound changes in it so that you can enjoy it again.
3. Practise it, again and again, to make it a habit instead of a profession.
4. Enjoy the rest of your life being the best version of yourself.
---
ALL IMAGES ARE UNDER CCO CREATIVE COMMON FROM PIXABAY.
---