Chai means tea and masala means a mix of spices - together they describe a traditional Indian brew of black tea, milk and spices. While everyone has their own interpretation of the drink, it's pretty standard to use cardamom, ginger and cinnamon.
I adore masala chai - love the spices, love the kick, love the warmth.
Here's the masala -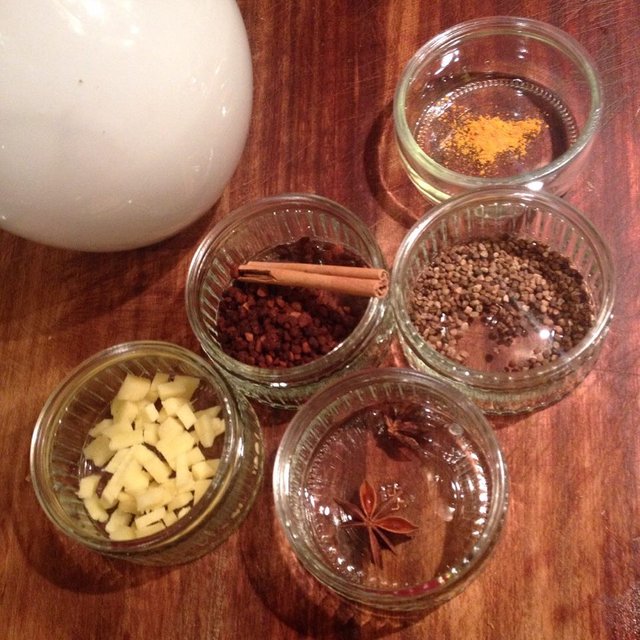 cardamom, cinnamon stick, cinnamon sugar, fresh ginger, star anise and a bit of turmeric.
As a base, I used puer tea -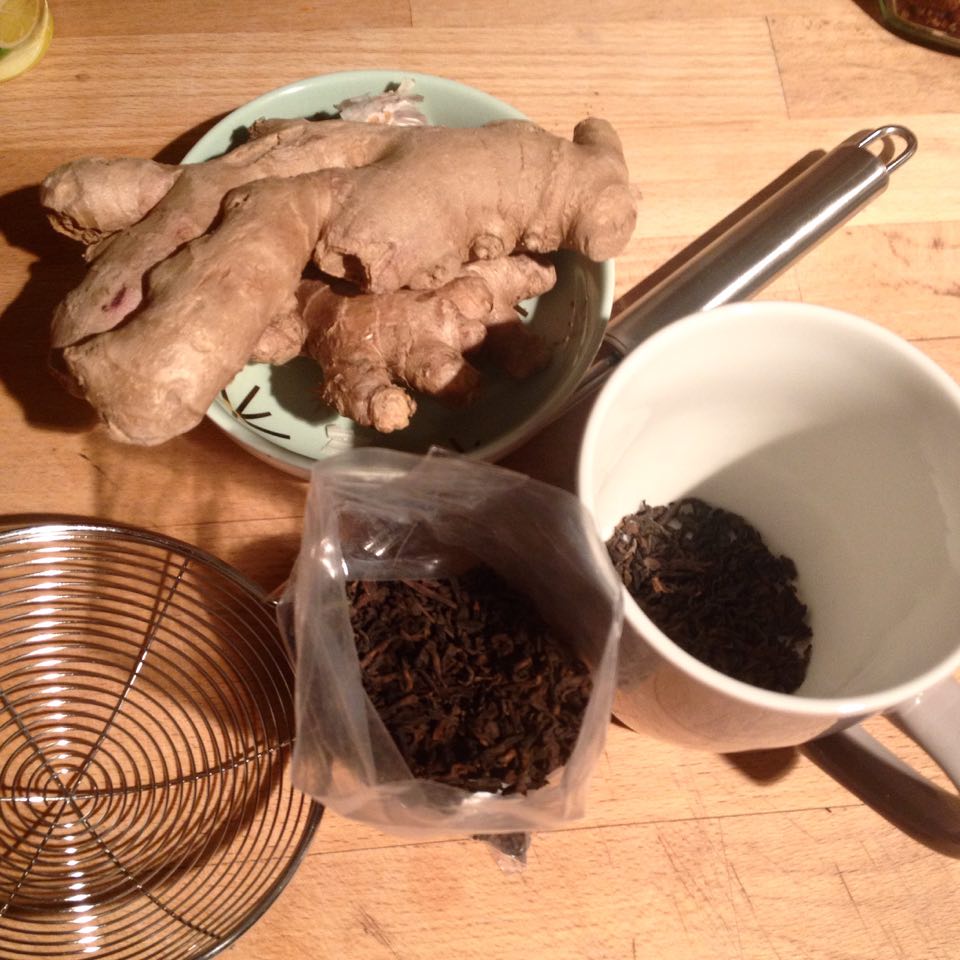 it's a good idea to wash the tea of first. You put the leaves in a cup, cover it with boiling water, spill the water, and repeat. You'll notice that the first cup of water was murky. Anyway, keep the cup and let the leaves swim around for a bit. The tea will be added to the mixture later.
In a saucepan, heat up the cardamom and ginger with a little bit of water -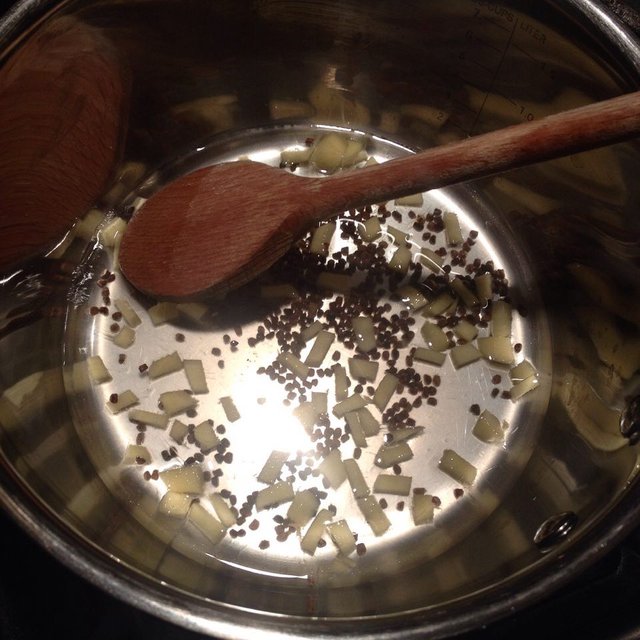 you'll notice how the water becomes bit golden as cardamom releases its oils.
Then, add a cup of milk and the rest of the spices -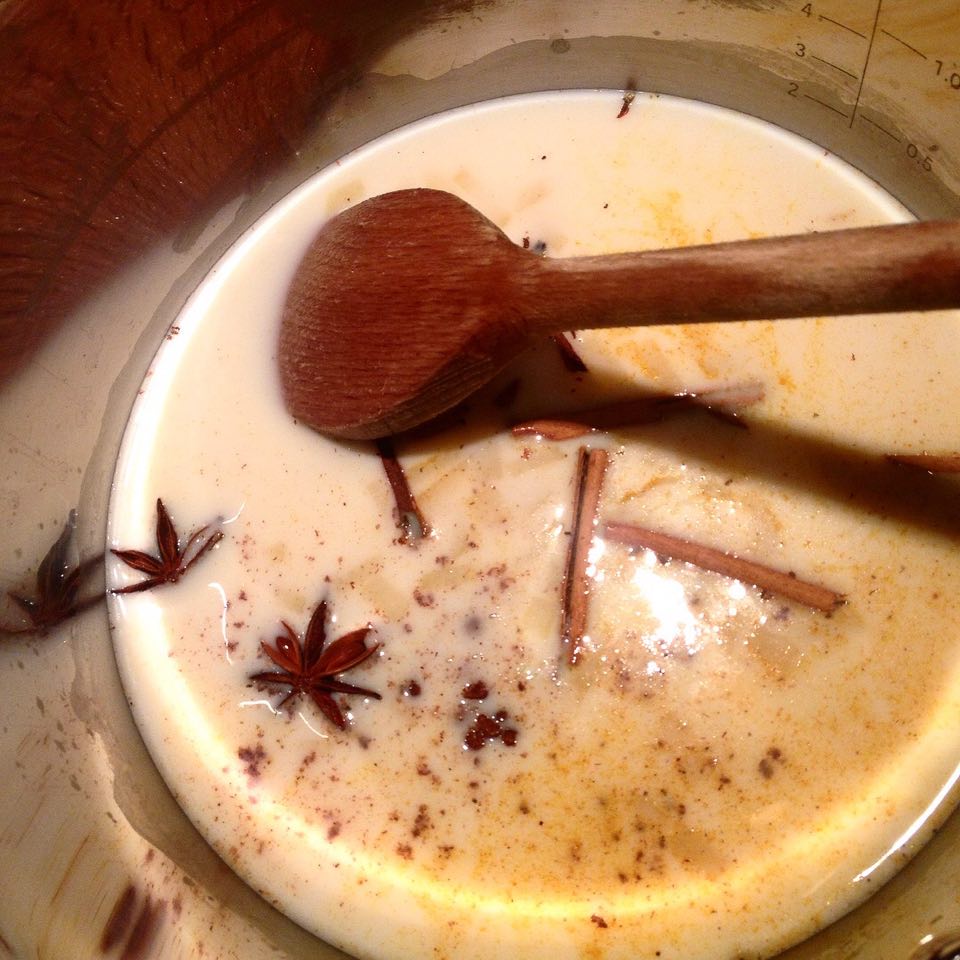 cook until the milk boils.
Add the cup of tea into the mixture -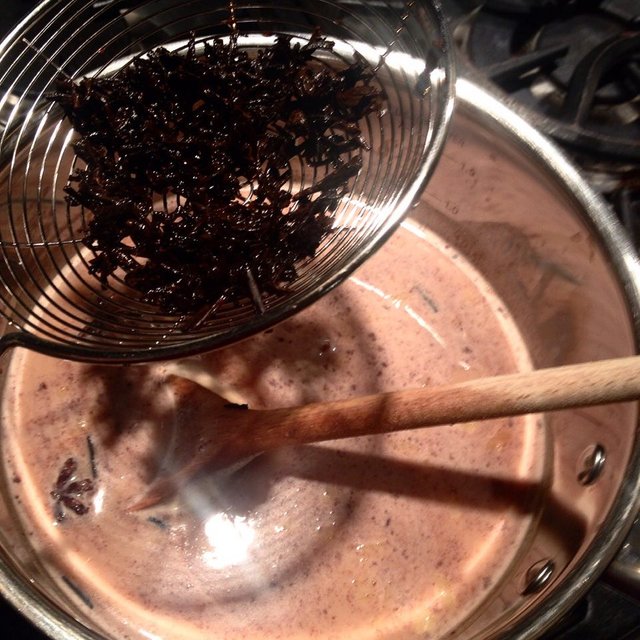 and let it come to a boil again.
That's it! Voila, warm, sweet, spicy and delicious chai!