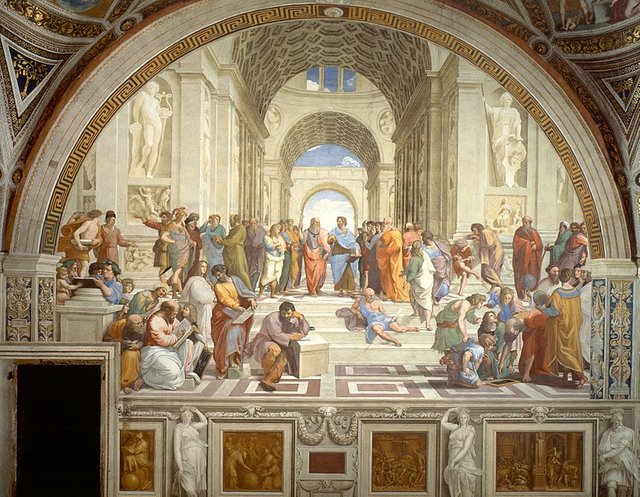 ---
Philosophy - from the Greek language - "love of wisdom".
---
-What is it?
It's a study of the most important matters for human beings.
-Why?
Because it answers for questions such as: what is existence, what is knowledge, how to achieve it, what knowledge is the most important in life, what values are, which values are the best for a human life, what is the role of reason, how society and civilization should function, how should art be defined and what should constitute a "good art".
-So it can be practical?
It's the most practical of all subjects anybody can study in his life. You don't know how to act in a particular moral case? Refer to the philosophy you have chosen. You are wondering what to think about some specific political subject? Philosophy. You still don't have any strict feelings about art as a whole and you don't even know what kind of it might you like? Philosophy. Which people would be the best friends for you? Philosophy. Which place on Earth would be the best for you? Philosophy. Which job you need to choose for your lifetime? Philosophy. And finally - how to live to be happy? Find for yourself a good philosophy.
---
Philosophy is an unpopular, widely ignored, underappreciated........... guideline for a human life.
---
There will be many more parts of this series.…
---
next part
Picture: 'The School of Athens' by Raphael