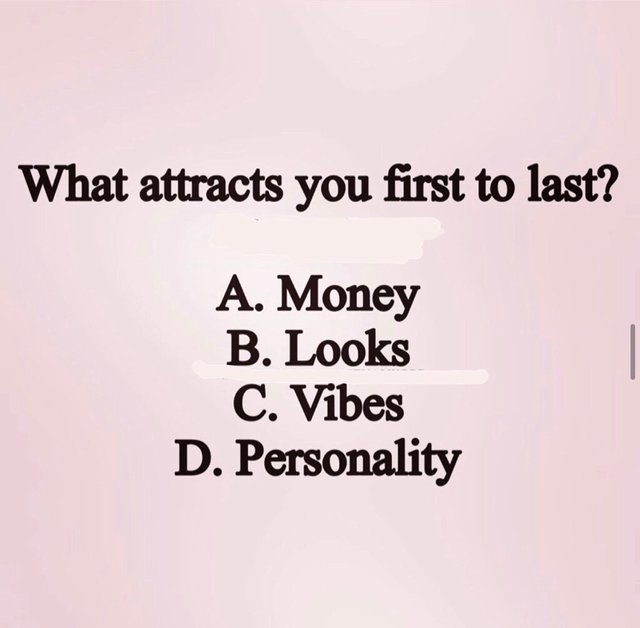 I would say
B. and D. are on the same level and both the most important.
But If someone is good looking with a great personality but you don't feel the vibes then it's not for you either.
So I would say
C. is as much important
And A. the last!
Posted using Partiko iOS