Life Opportunity: Credit Versus Debt
For most of my adult life I was in debt, credit card debt, auto loan debt, and home loan debt. What did I learn from this life experience? That is what I would like to share with you in this blog post.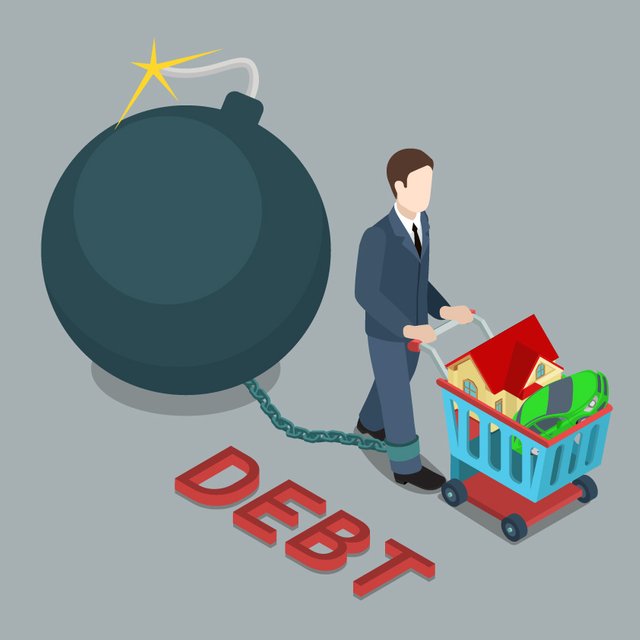 Source
Starting Out
When I started in the workforce from day one I had an auto loan, auto insurance, monthly apartment rent, renters insurance, and monthly telephone bill, but no television, electronic equipment, and no credit cards. By the end of my first month I had a television, electronic equipment, monthly cable television bill, and a credit card balance.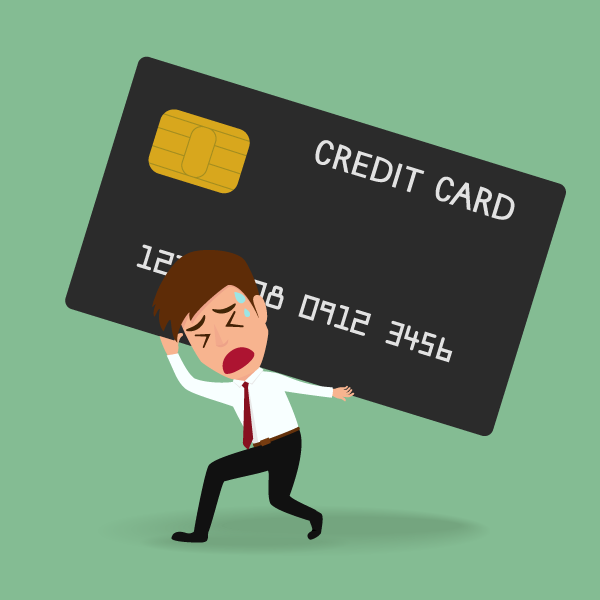 Source
I quickly learned the burden of carrying a credit card balance. While paying off the credit card balance, I justified the interest charges as the cost of building credit.
Building Credit
It is ironic that a bit of debt is needed to get credit.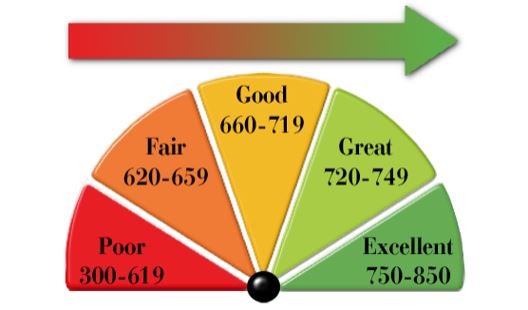 Source
During the majority of my career I lived in apartments. This made it easy to move around the country easily to follow the work. After almost a decade of not worrying about my credit, I hunkered down and set my sights on building good credit.
Tracking Expenses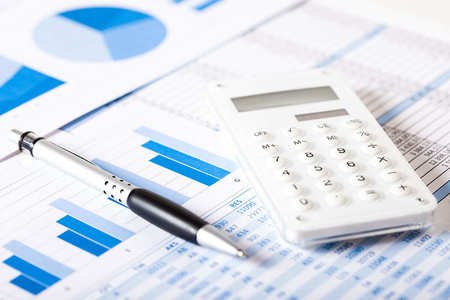 Source
I bought a personal finance program, Quicken to track my expenses. After learning where I was spending money each month, I found ways to cut my expenses, which I will discuss in future blog posts.
Ways to Build Good Credit
It takes a bit of determination and discipline to stay on the road to improving your credit.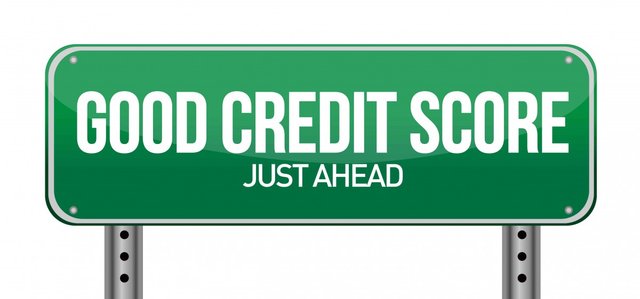 Source
Here are some tips I have used that are summed up in an article from the balance.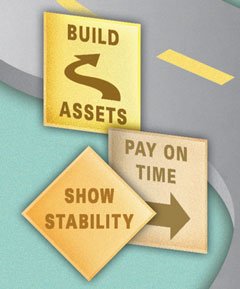 Source
Only Borrow What You Can Afford
That sounds great but doesn't it take a good income? One of my expenses was a five year car loan. I could give myself a raise by keeping the car after the auto loan was paid off. I spent time researching cars that had good longevity and lower than average maintenance problems. This research enabled me to keep my car for about 12 years before it was more economical to buy a newer car. The seven years with no auto loan payments allowed me to pay off my credit card balances. This enabled me to start a new strategy of only borrowing on my credit card what I could pay off each month.
Then when it was time to get a new car, I could make a good down payment. Along with my trade-in, I was able to buy a car where I could easily afford the monthly auto loan.
Use Only a Fraction of Your Available Credit
Many years ago after getting a second credit card, I started getting checks from the credit card company offering an introductory low interest rate. Wow, my mind started thinking about all the things I could do with the money. It was a trap. I soon found myself nearly maxing out my available credit limit. And once or twice, even using one credit card to pay off another credit card.
Building good credit means showing you are using credit responsibly. Keeping your balance below 30 percent of your credit limit demonstrates to creditors that you are using your credit responsibly.
Start Win Only One Credit Card
After I got my first credit card, it seemed like everyone was offering me credit. There were credit card offers coming in the mail and it seemed like every retailer wanted you to apply for their credit card. The offers for credit cards giving rewards seemed very tempting. However, if you are trying to build good credit those credit inquiries and having too many credit cards can negatively affect the way creditors view your use of credit.
Pay Off Your Full Credit Card Balance
Paying off your credit balance each month demonstrates to creditors and lenders you are being responsible with your credit. However, it can be difficult with all those great offers from credit card companies. Because the more you spend, the more rewards you get.
I have learned to choose credit cards wisely. If you are disciplined enough to pay your credit cards balances off each month, then those reward program can work with you. Over 30 years, I have come to have only three credit cards with reward programs I use while paying off the balances each month.
Make ALL Your Payments on Time
You have bills to pay monthly, quarterly, and yearly. Paying those bills on time is another way to demonstrate to lenders and creditors you are being responsible with your credit.
If You Carry a Balance, Then Pay More Than the Minimum
When I first started out, I thought that paying the minimum balance on the credit card was all I had to do. I quickly learned that the math was greatly skewed toward the credit card company making more profit (through interest payments). As soon as I figured that out, I started paying more than the required minimum payment and paid off the balance as quickly as possible.
I also learned that by paying off my balance each month allows me to have an interest-free loan each month. The ability to have a grace period is a key requirement I have for any of my credit cards.
Let Your Accounts Age
Chasing those offers and reward programs by opening up new credit accounts is not to your advantage. Having stable, long-term open accounts helps to improve your credit.
Debt-Free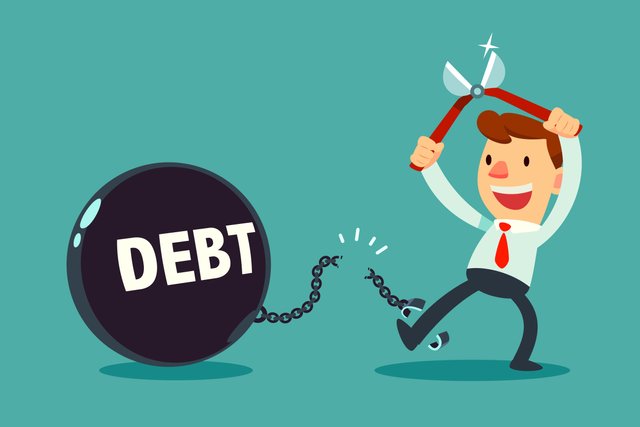 Source
While becoming debt-free is an important goal, it is not always possible to avoid debt. Buying a new home and unavoidable circumstances can cause us to go into debt. Managing debt with the goal of minimizing and eliminating debt is definitely to your credit.
It took 33 years for me to become completely debt-free. It is a very liberating feeling.
Thank you!
Coming up I will write about the ways I have found to save money and even earn some too.
Thank you for reading my new blog on SteemIt. I look forward to sharing my first opportunity with you.