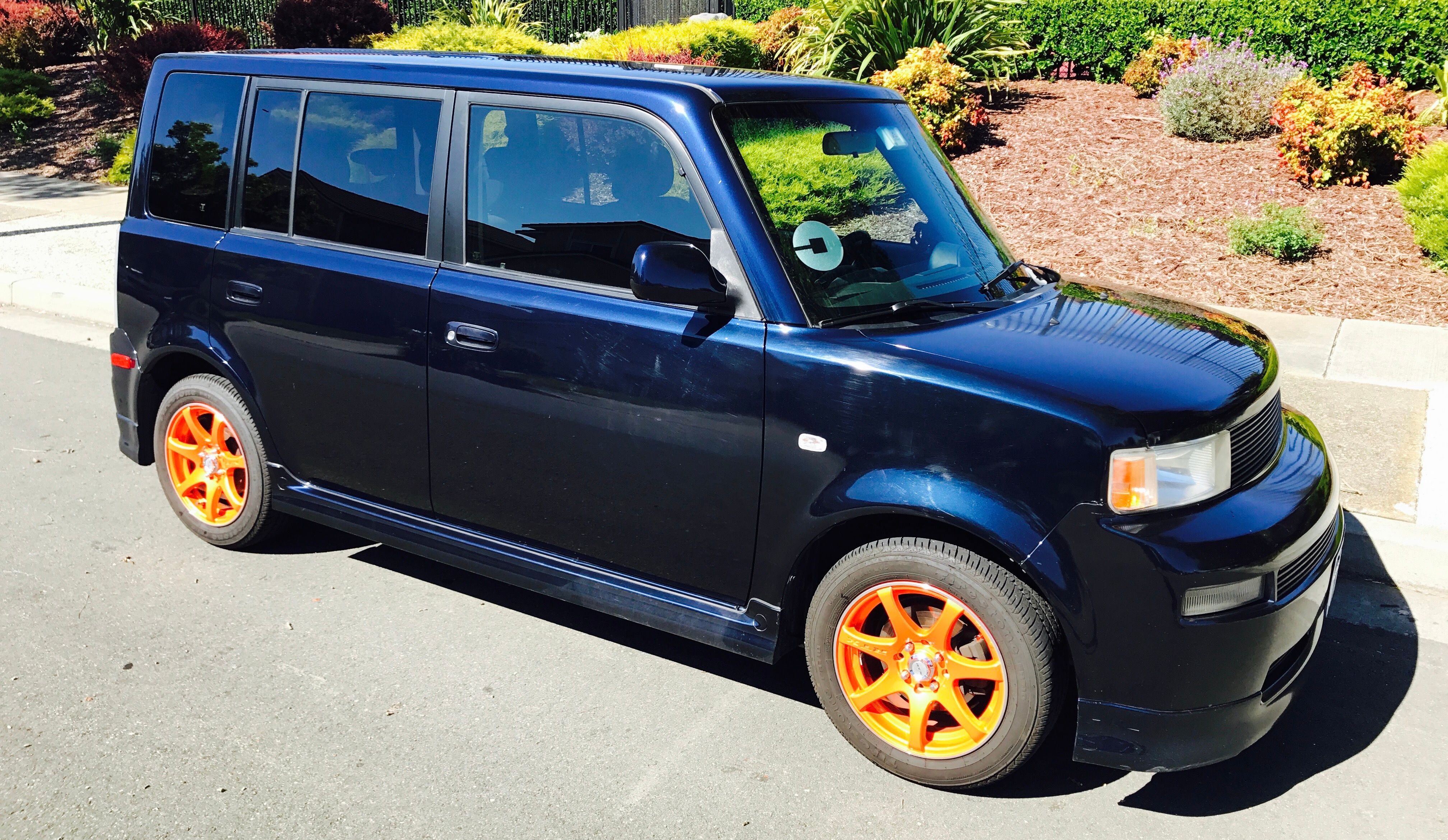 Ever since I bought Old Bluey, my 2006 Scion xB, my brother-in-law @luey has urged me to GET SOME BUMPS. He meant a cracking sound system. This week I was forced to step in that direction.
As an Uber driver, I must have the ability to play music through an acceptable sound system.
The Diagnosis
On Monday I heard farting from the right front door speaker area. I thought it was something rattling outside the speaker. So I played the bass-heavy trip-hop smasher Angel by Massive Attack, removed the door panel, and immediately diagnosed the problem.
You can see I tried to reduce the buzz by ripping a couple of pieces off the lip. It just made it worse.
The Cure
New speakers, baby! But at what cost?
$11.96
it turned out! For the speakers at least. I also needed a few other bits and pieces, detailed in this near-comprehensive video. My total was under $40!
My speakers are called CHAOS EXXTREME!
(I chose to leave the existing dash tweeters because they seem fine. Also, changing them causes an electrical resistance issue that, unmodified, makes them louder than the door speakers.)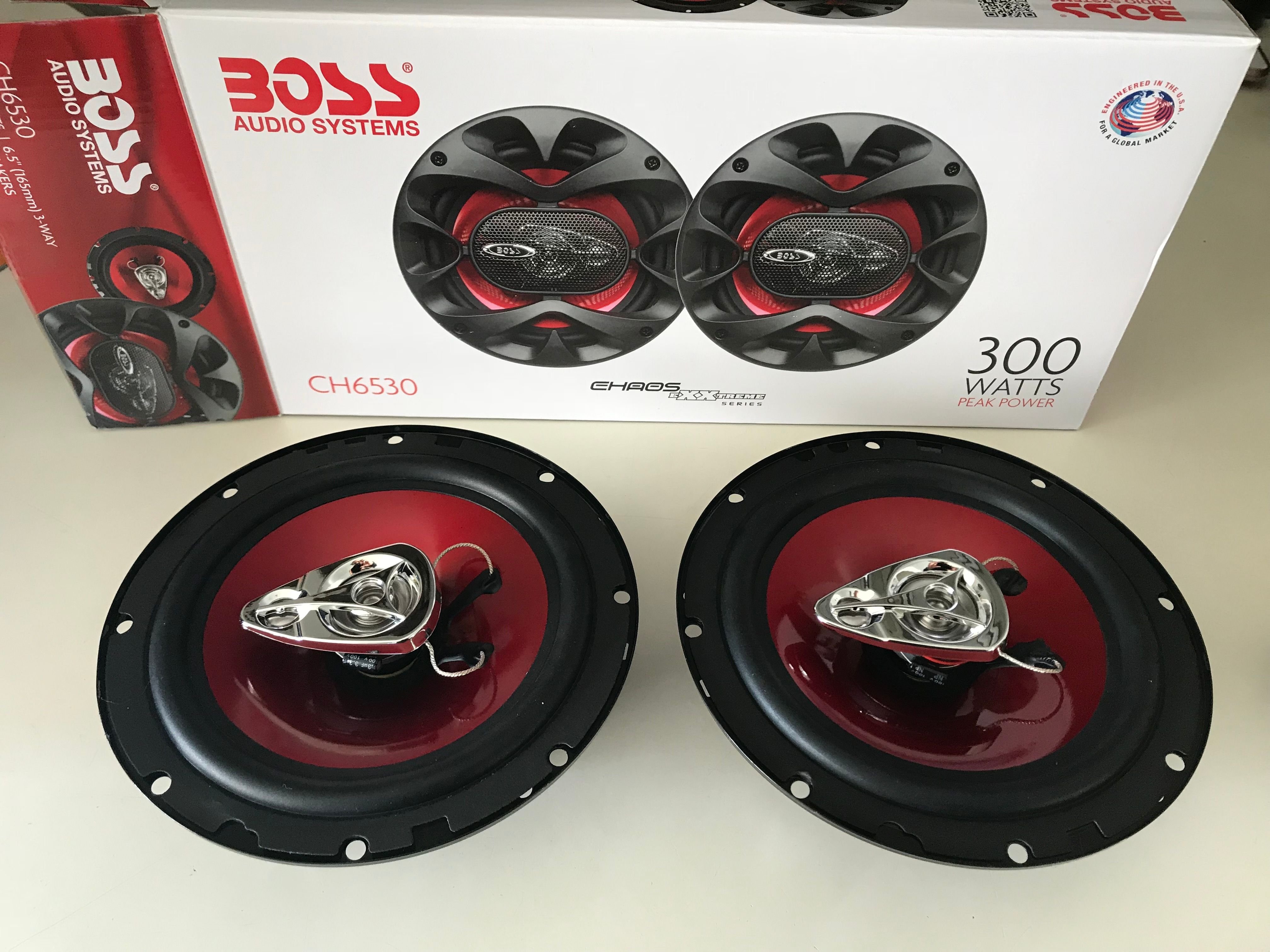 The Process
I'm a total novice at car maintenance but YouTube is a GOD in this realm. Let's have a look at me working shall we?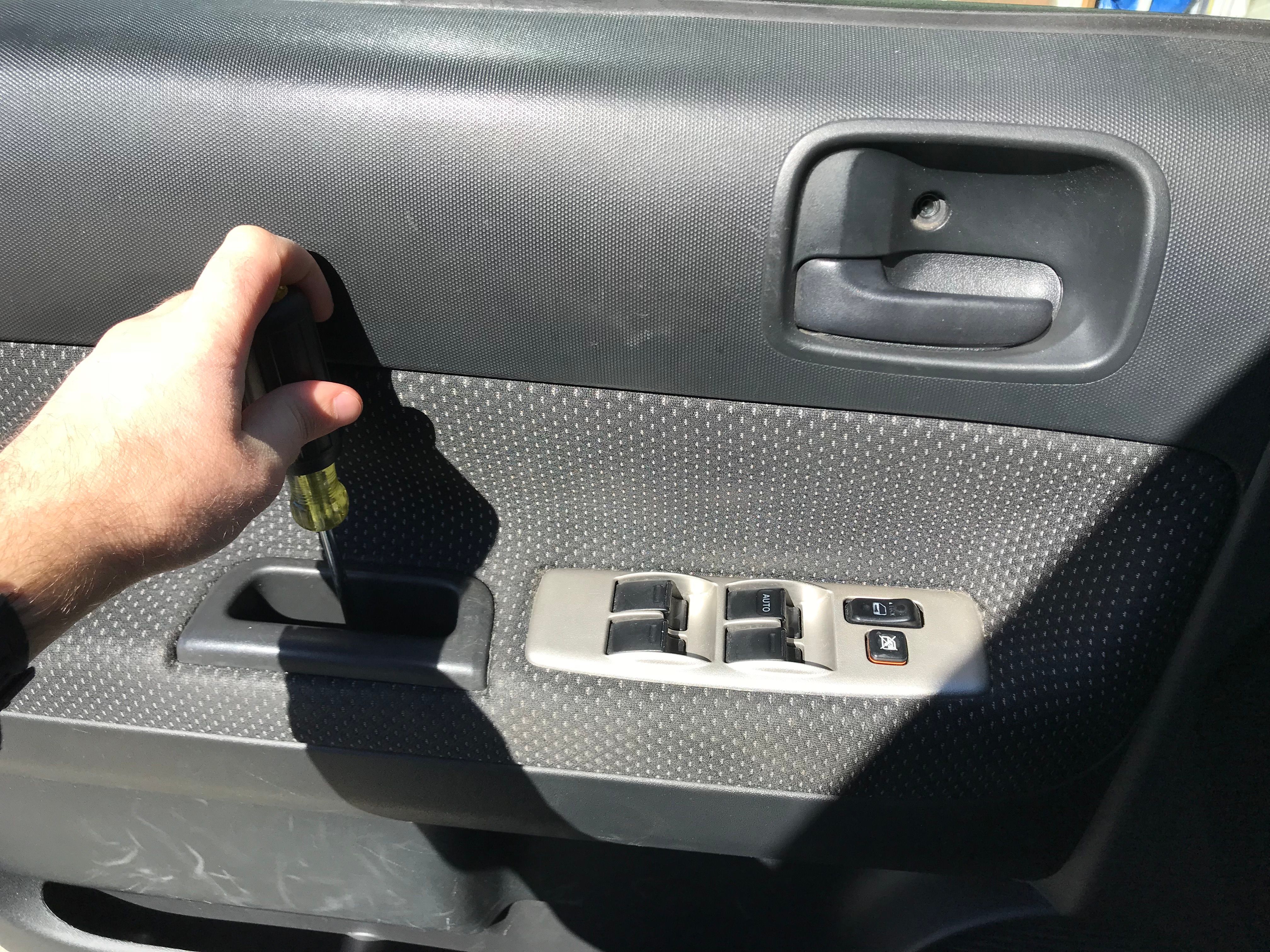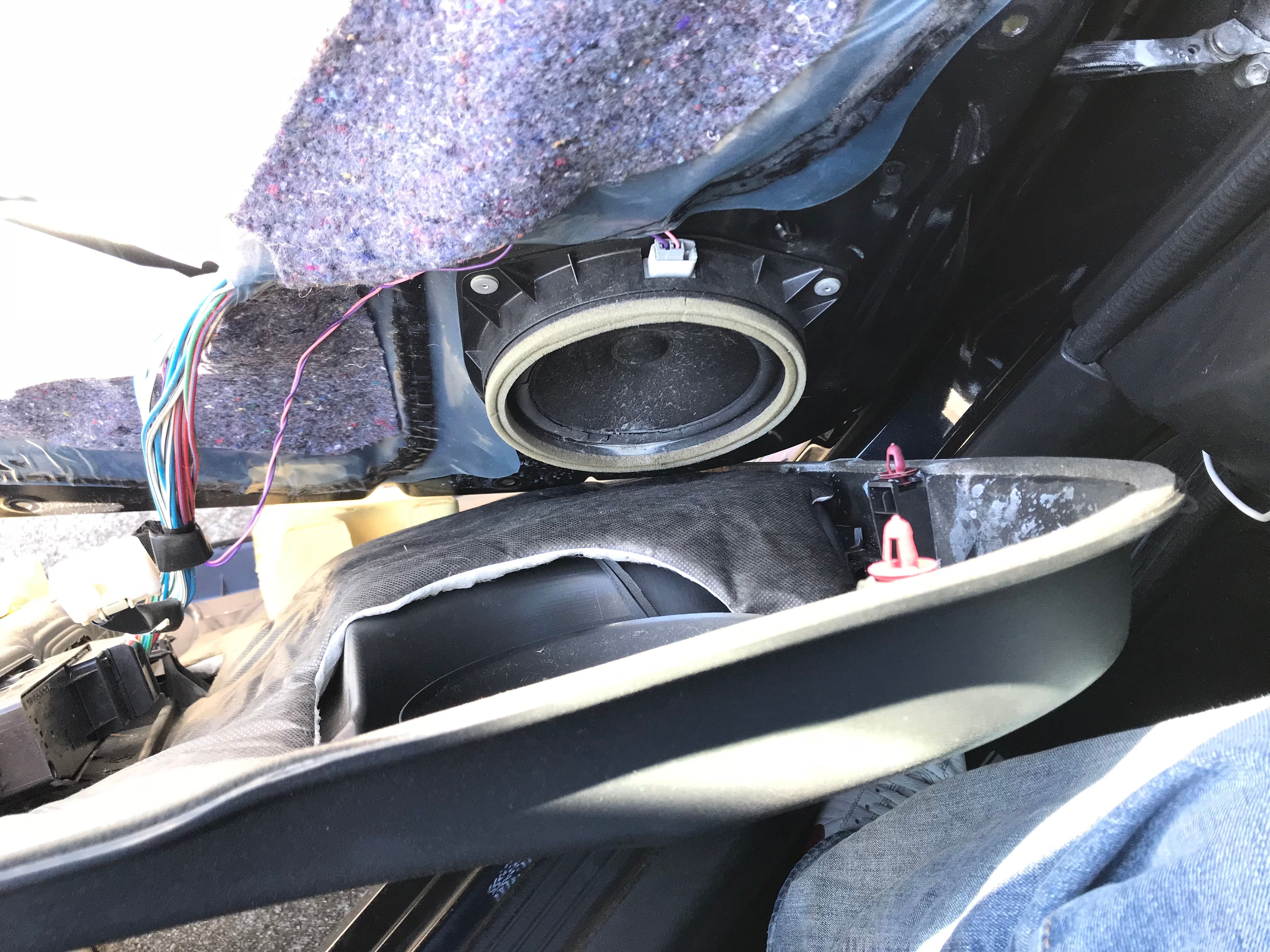 Play me.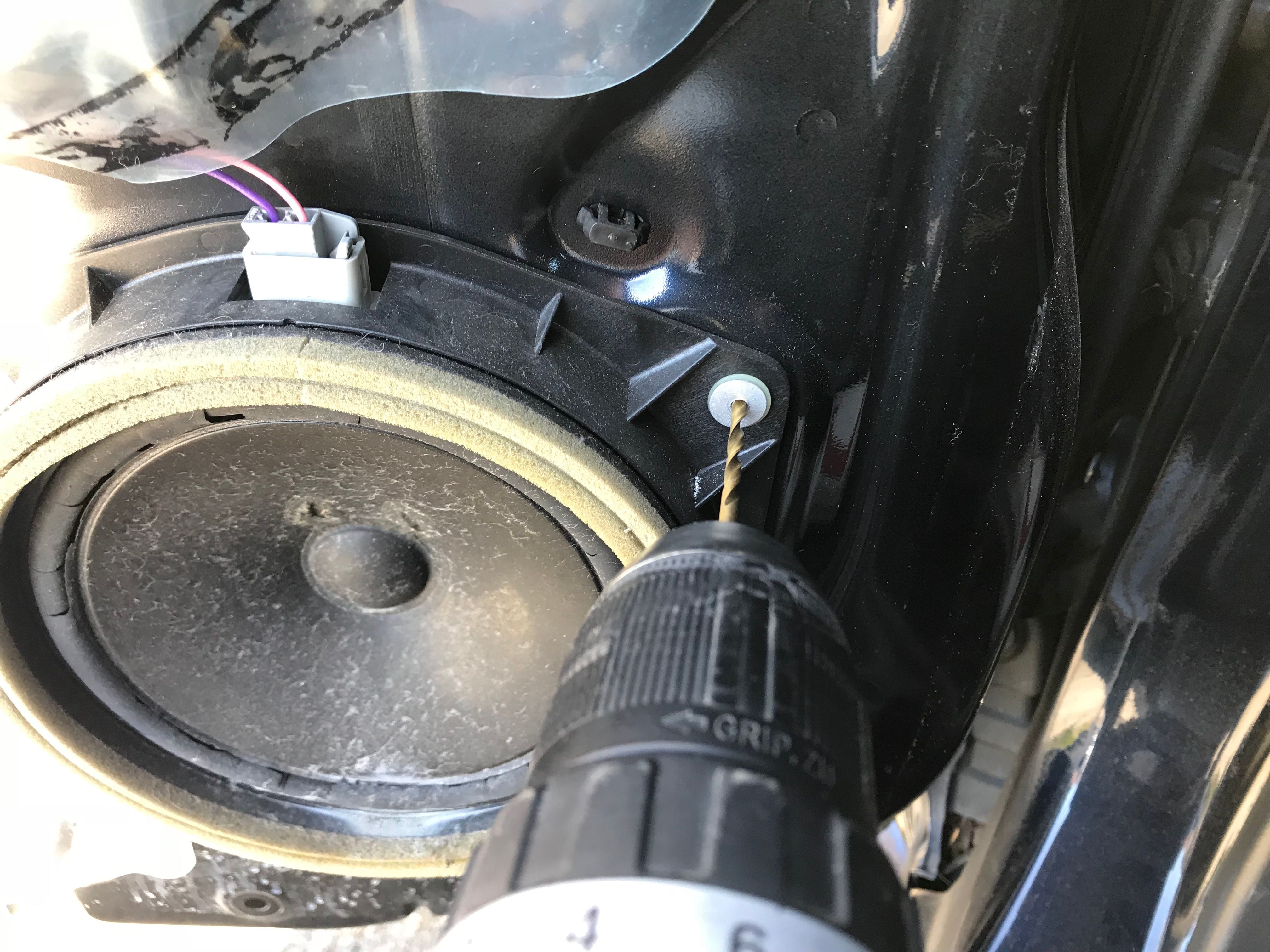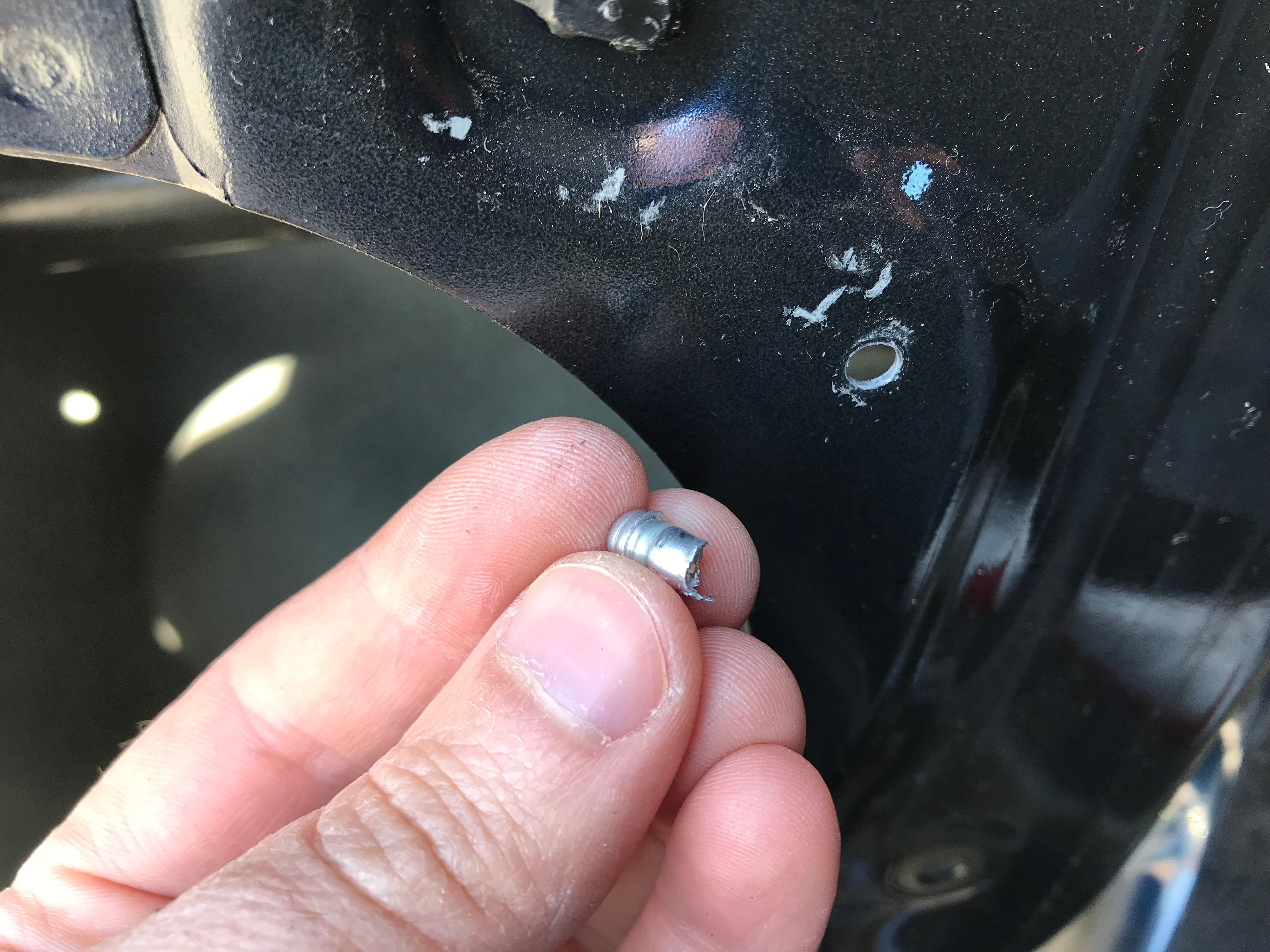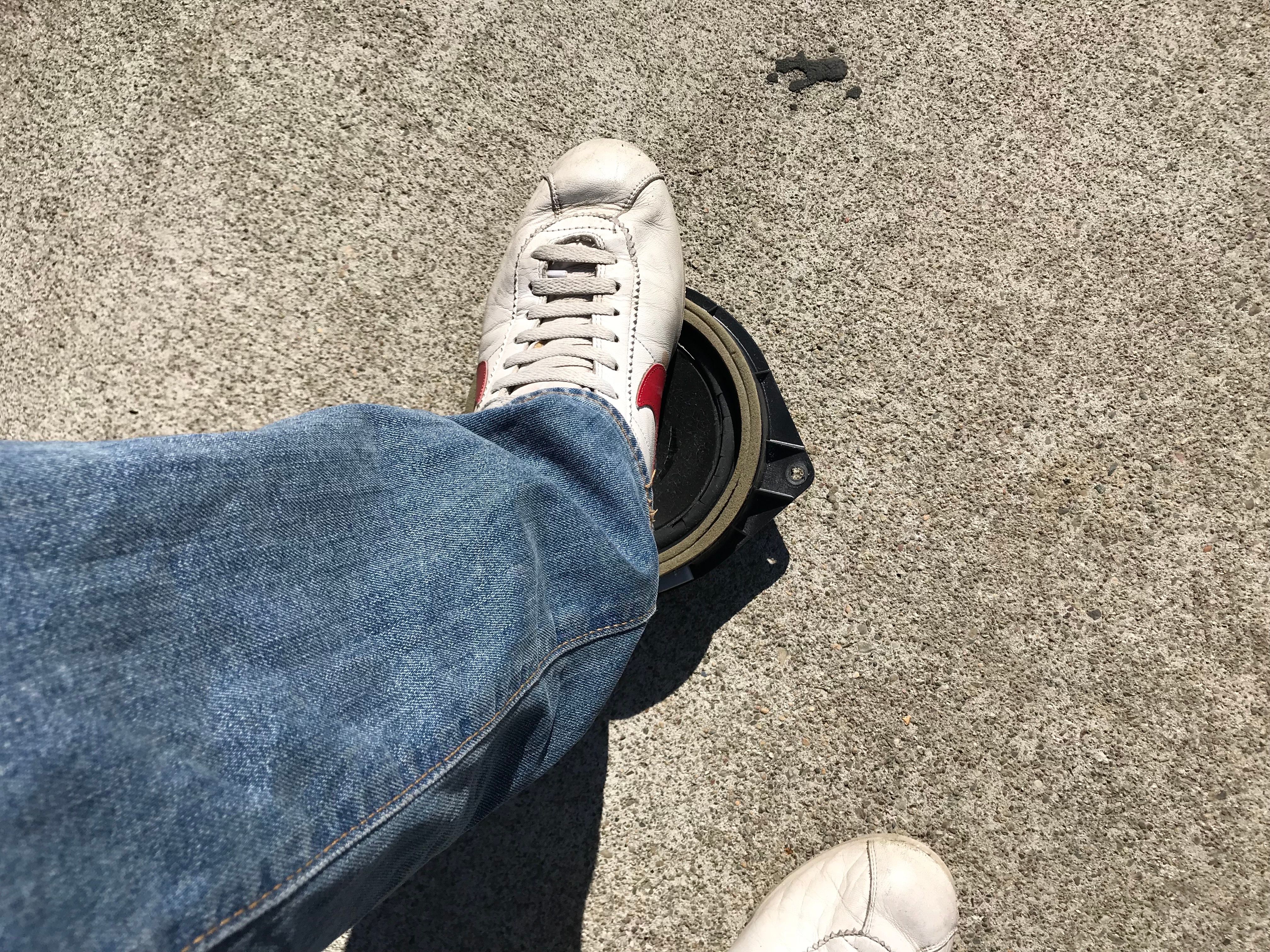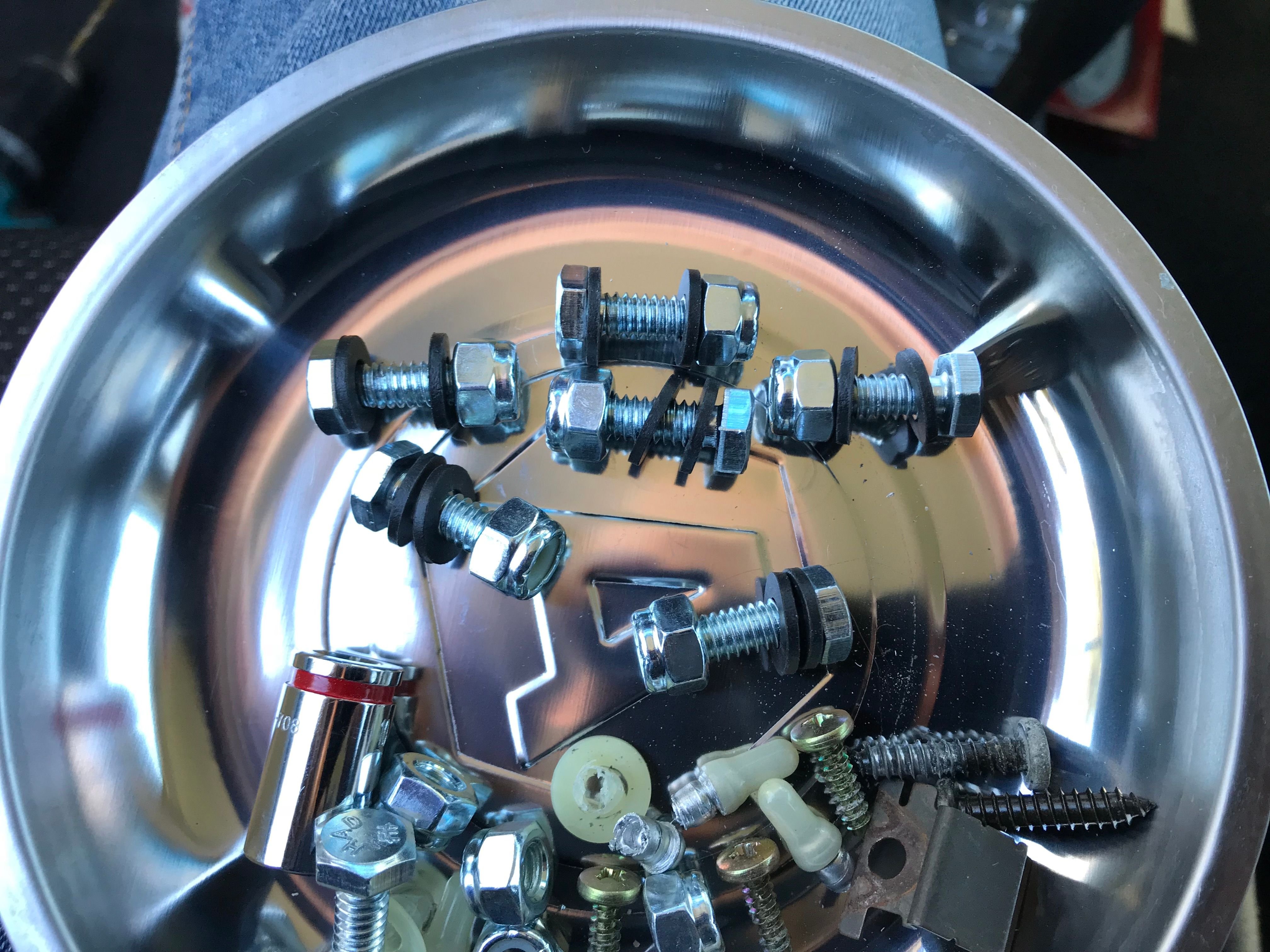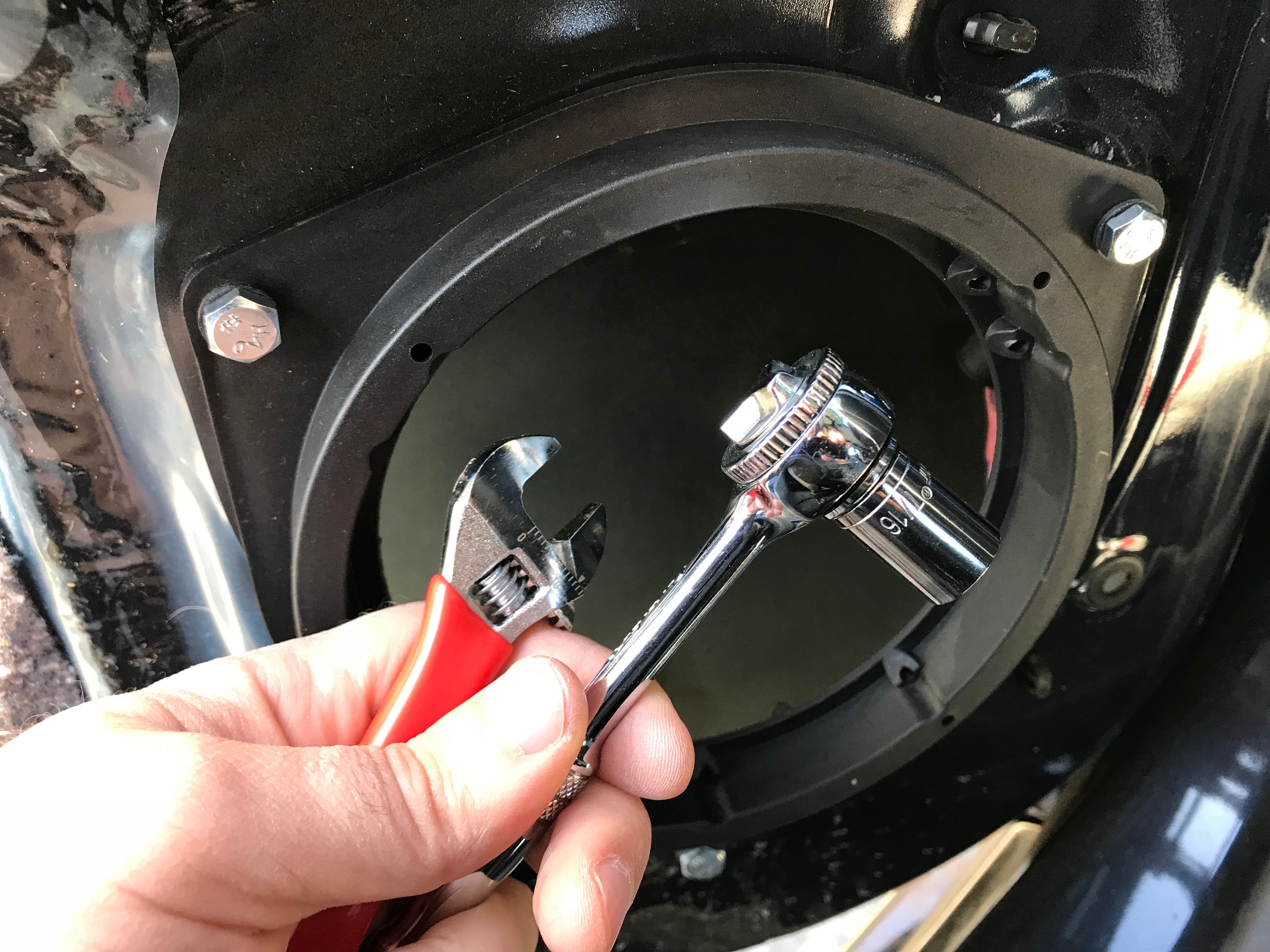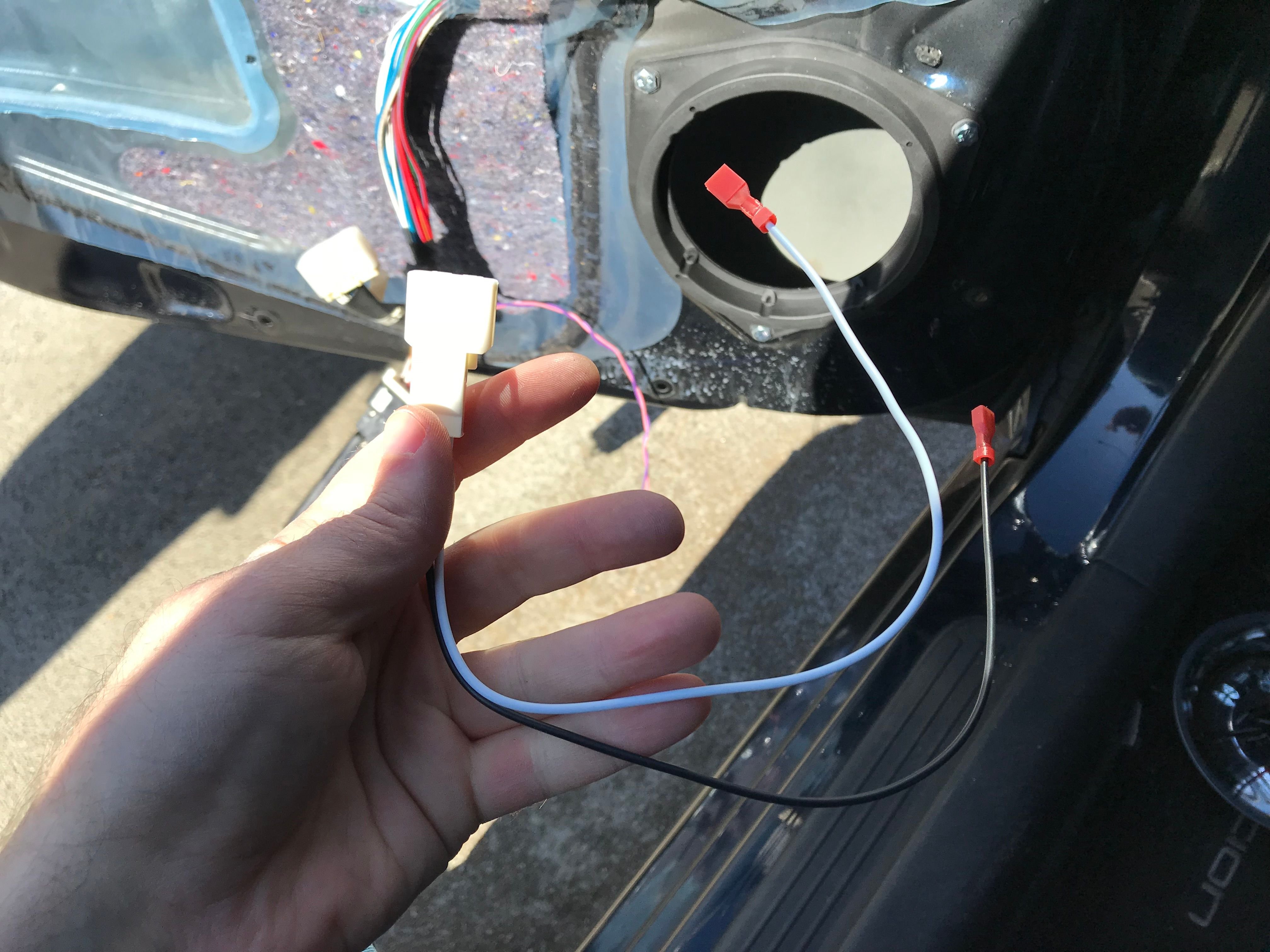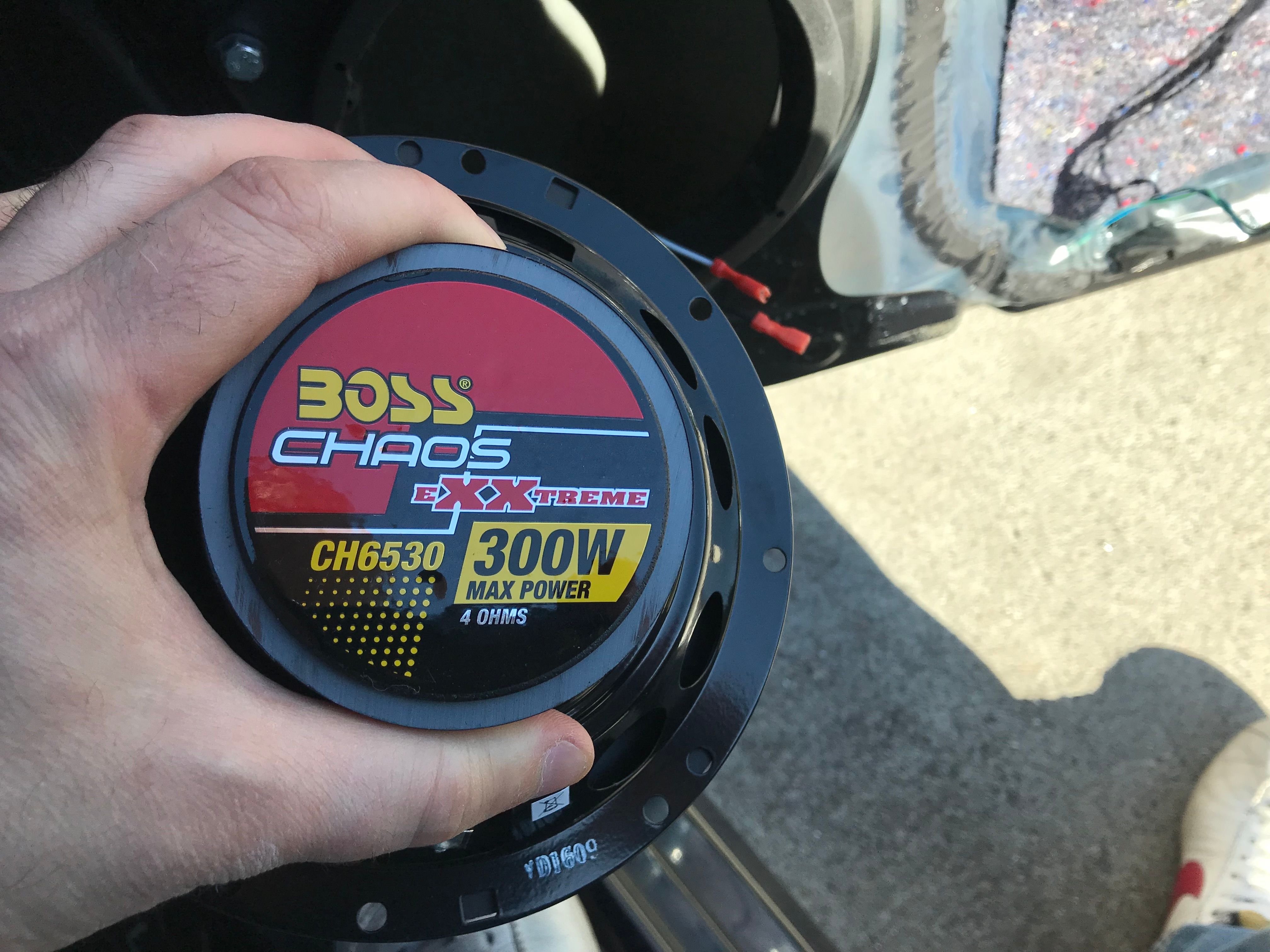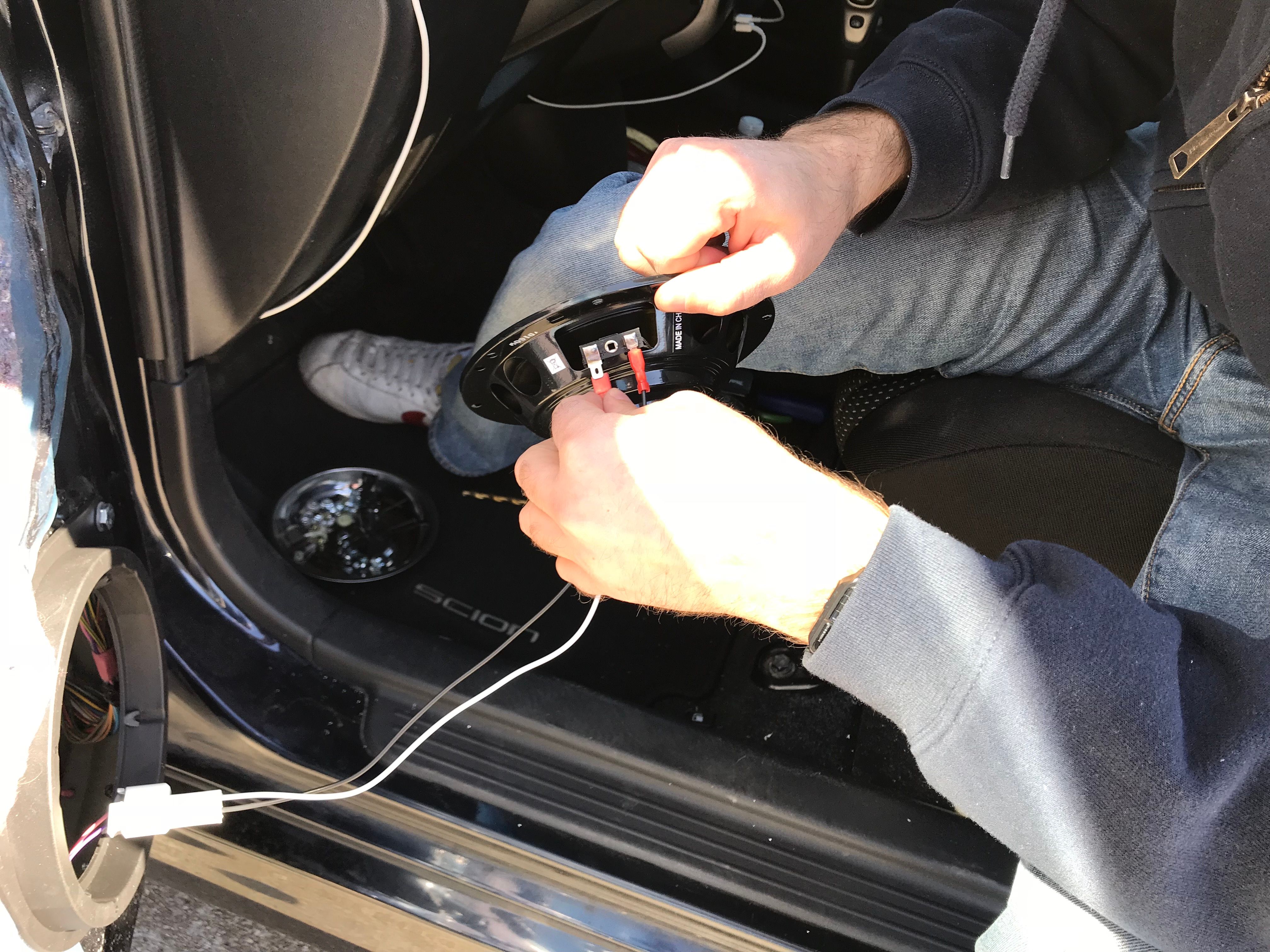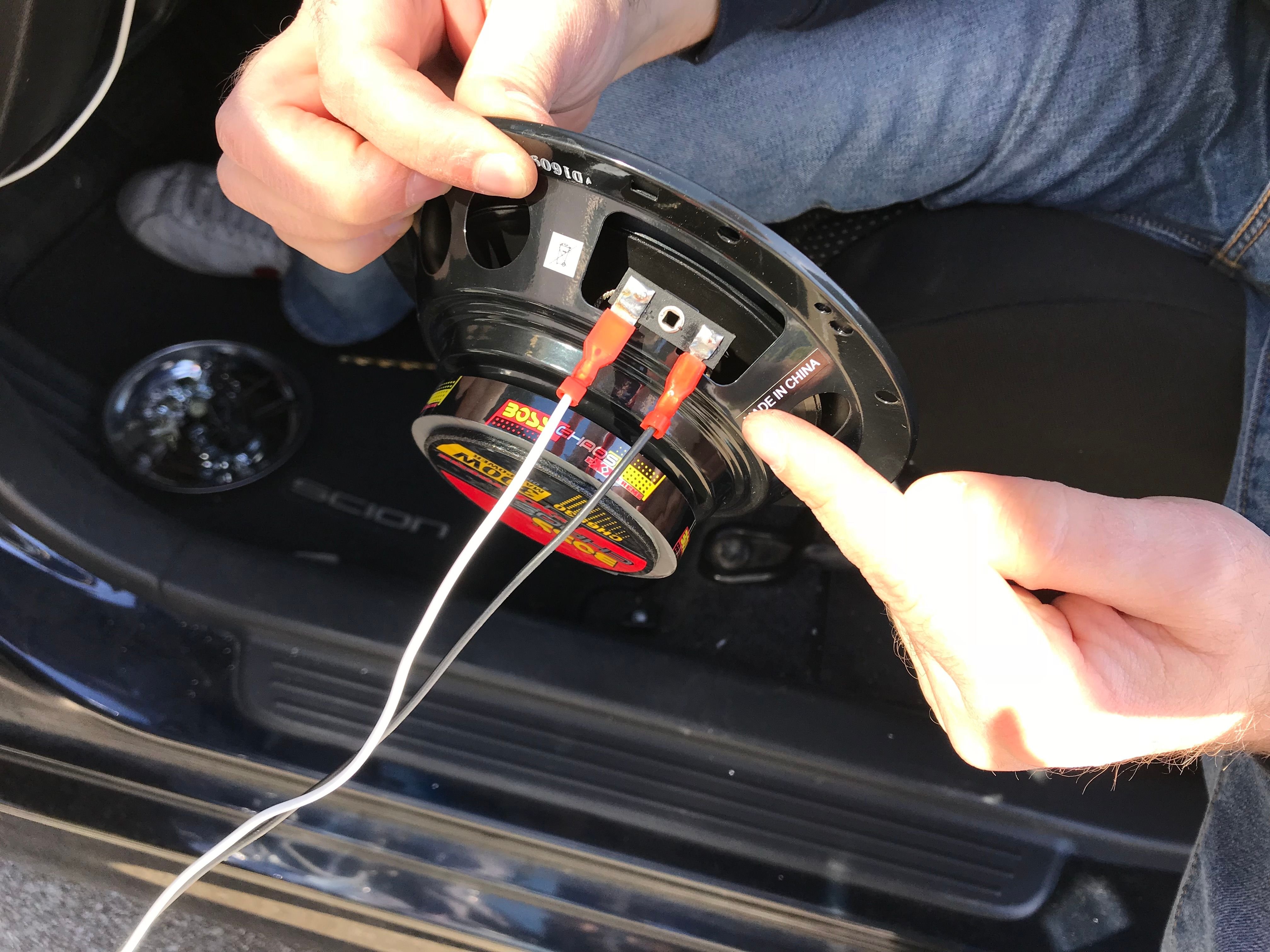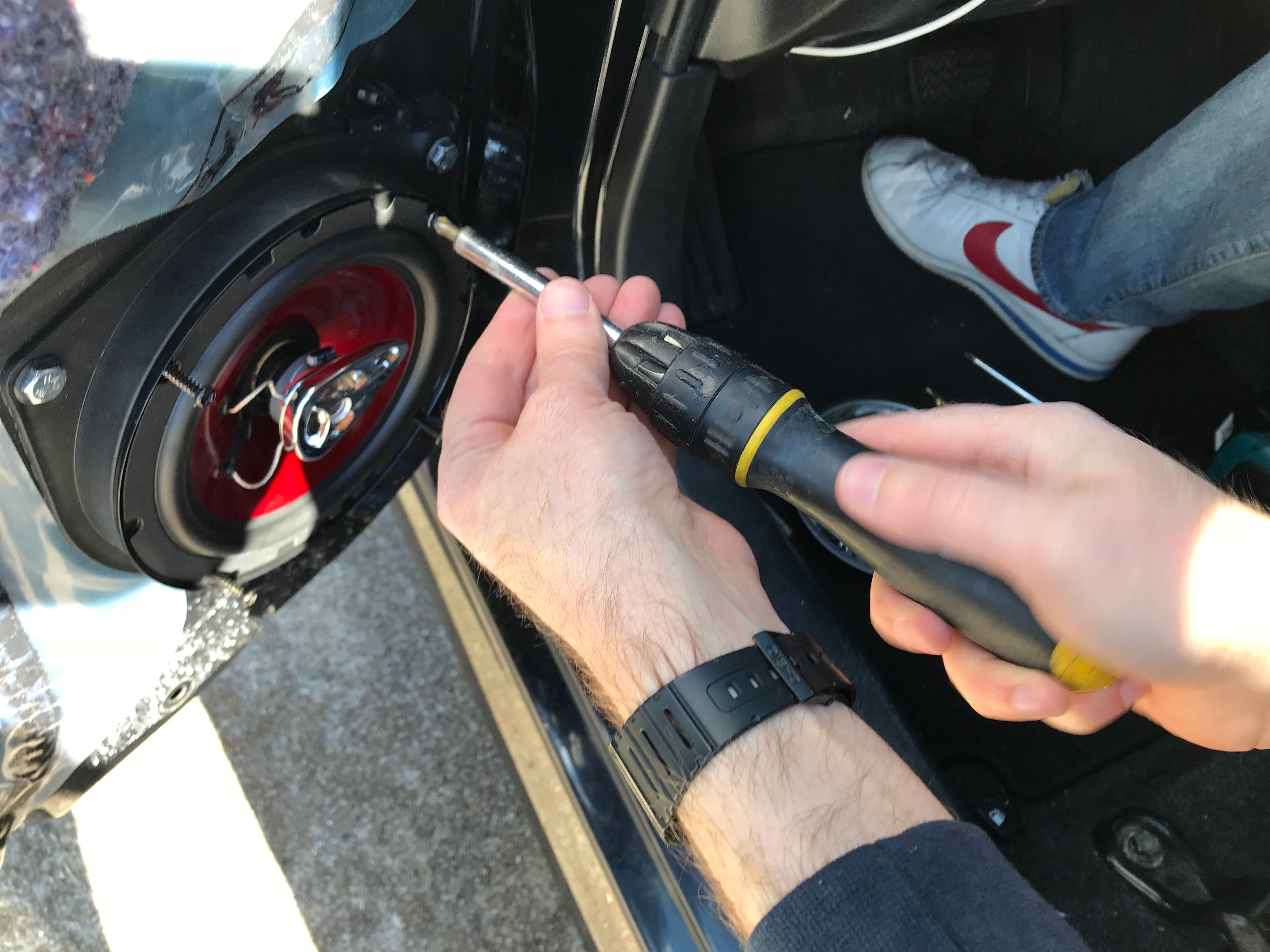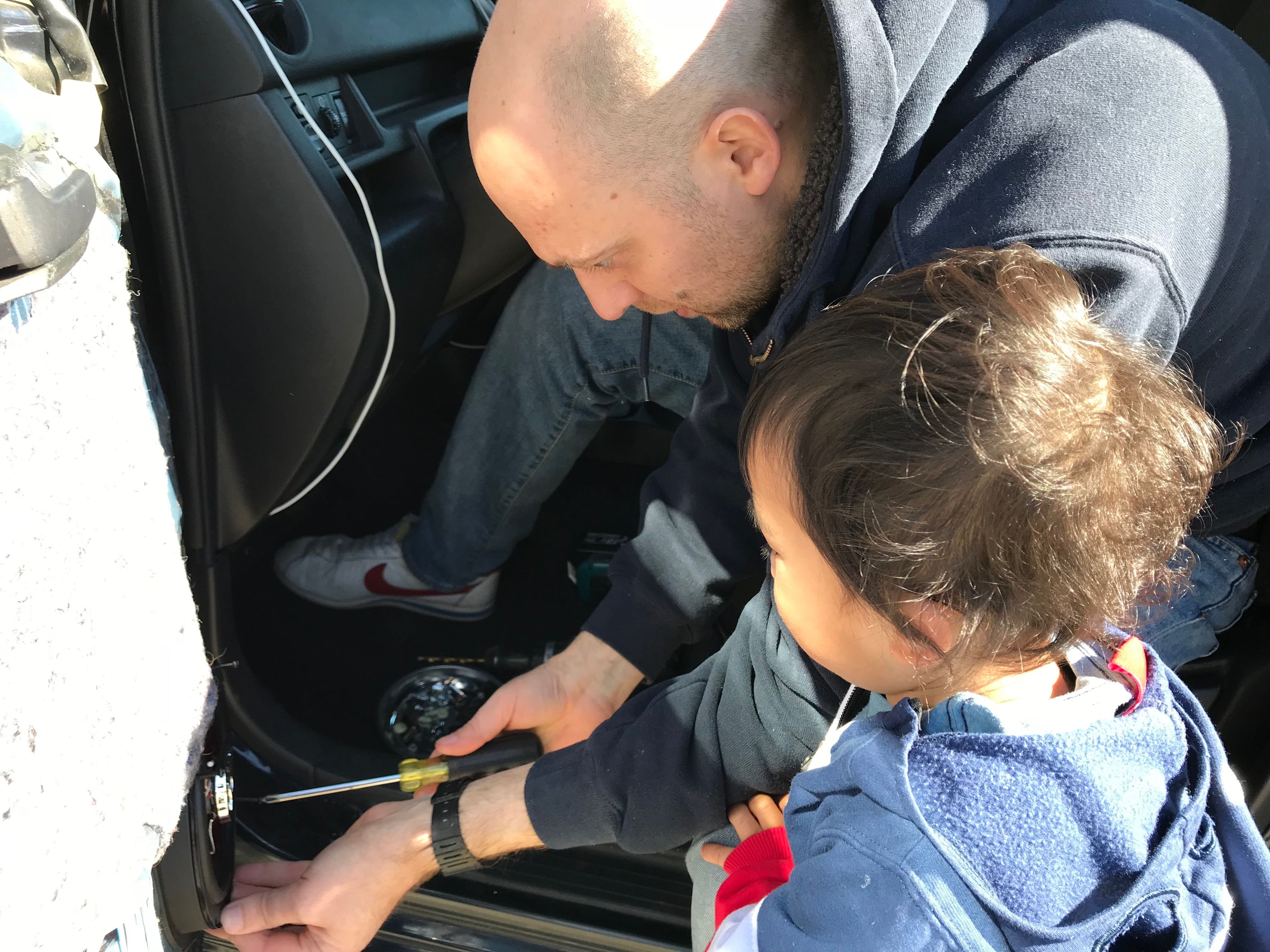 Play me.

It sounds a lot better with the door panel on, and in real life.
The Conclusion
I'm very happy with my new speakers. I especially like that you can see them through the grills!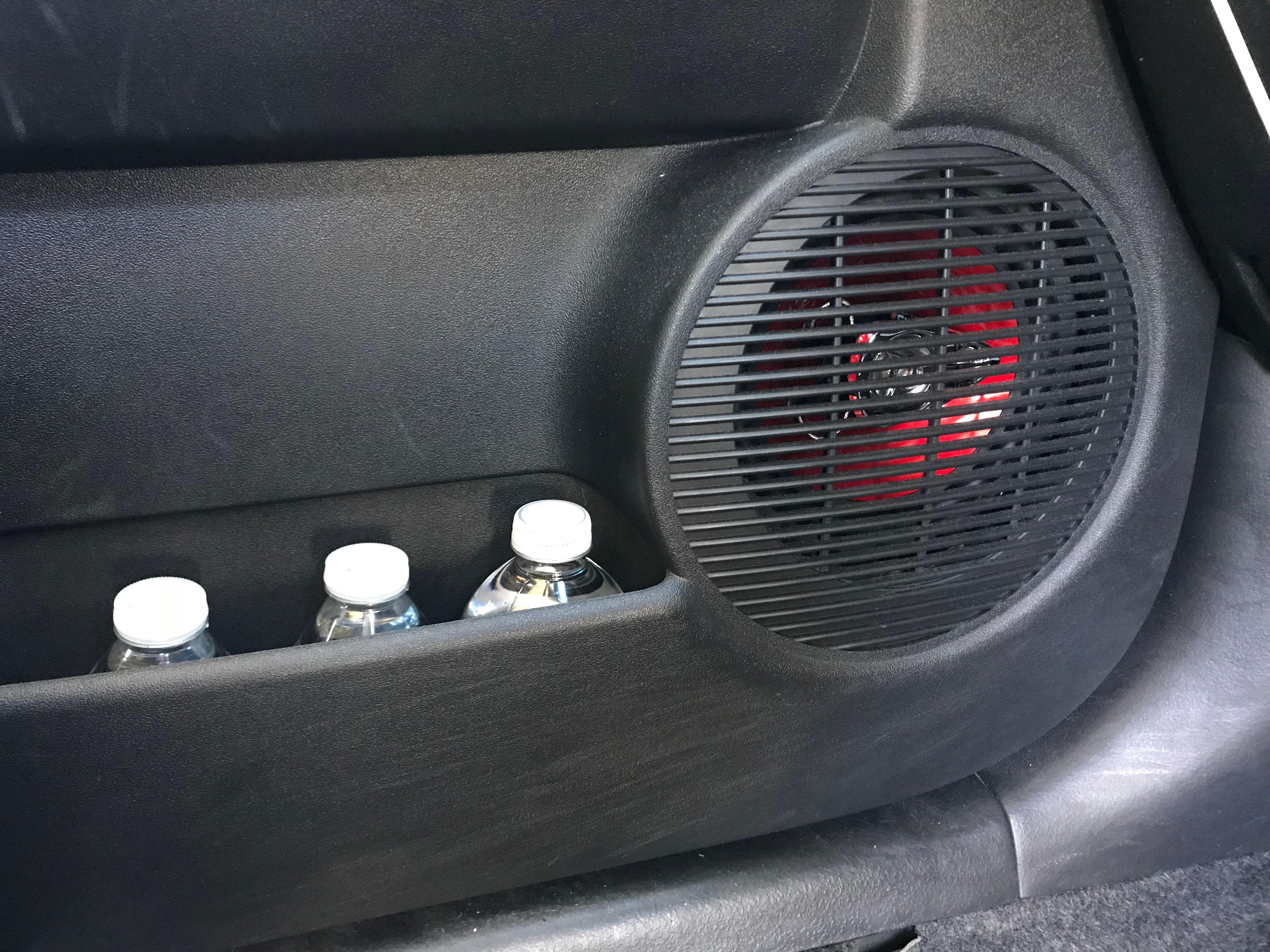 My Thanks
My thanks to my wife
@Sherryl
for moral support and photography.
My thanks to my two year old nephew, Nathan, for keeping me grounded.
My thanks to you for being here!
Thanks.