Reality Outside the Screen
Tech-savviness is such a skill that is indispensable in this digital age. And I think about the millenials, the first ever generation that has ever lived with technology in this planet even before they start to babble their first words.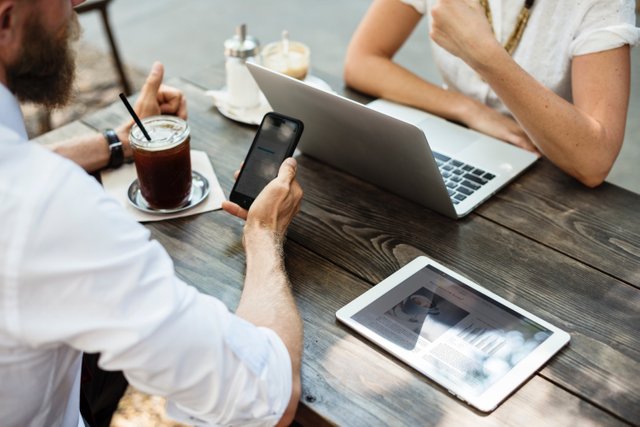 (source)
🖲️Millennials treat technology not as an accessory but a lifestyle. And if you are someone who does business online, you know what I mean. You are someone who is engaged in some type of technological hustle such as surfing the Internet; listening to music using a cellphone; or communicating with friends via Twitter, Instagram, Facebook, instant messenger, Viber, Skype, Snapchat, FaceTime or WhatsApp.
🕵️‍♀️Let's face it! It's not only millenials who fall into this..Some of us drown ourselves on social media on just scrolling hoping to find something that would interest us; some would spend hours on Youtube viewing all sorts of stuff perhaps to kill time, to ignore someone, to pretend to be busy.
😵Well, I am not new to these kinds of behavior like a mindless Facebook scrolling until I feel like a dumbass slave who felt helpless to resist the pull of being hypnotized on screen—never mind the blurry vision, forget about the numbing hand, resist the urge to stop, it feels like a wonderland of endless discoveries and movements.
📣And I hear concerns how millenials misbehave and that they seem are lame to face the realities of life as they are living most of their life on virtual reality. They fear that this generation will not have the fitting attitudes of Baby Boomers and Generation Xers such as resiliency to hardships and to the unknowns, courage to face life difficulties, presence to confront the ups and downs of life, sincere empathy towards others, presence to solve life problems, the will as well as creativity to make the world a beautiful and happy place to live in and so on…
💣Scary? Hmm.. it's unsettling.
✴️Did you ever had a day in your life when everything seemed all gray and gloomy and when you woke up and looked up the sky, a bright sun shone so intensely, then it suddenly fills you up with ecstacy?!
💥Well, I had this moment of ecstasy when I heard a young millennial shared his self-analysis.
"You know, I am glad to be in this learning community where I am in now because I get to experience realities of life.
I encounter a lot of things: a funny and witty teacher who is unafraid to give perfect scores to the deserving, undisclosed gay lovers who were caught doing PDA and were suspended, a very painfully shy seatmate, a teacher who has the gall to threaten to give minus points to our work he hasn't checked yet and has not shown his face to meet the class for several meetings, classmates who are now my friends. We are so different yet enjoy each other's company; we help each other in our group projects and accept each other despite of our differences. It's fun! I still enjoy my online games and online stuffs, but I like living in reality better."💢
🔥I looove the millenials! They teach me something about who I am and who I am not! The world looks definitely bright to me!