IT'S A BUBBLE !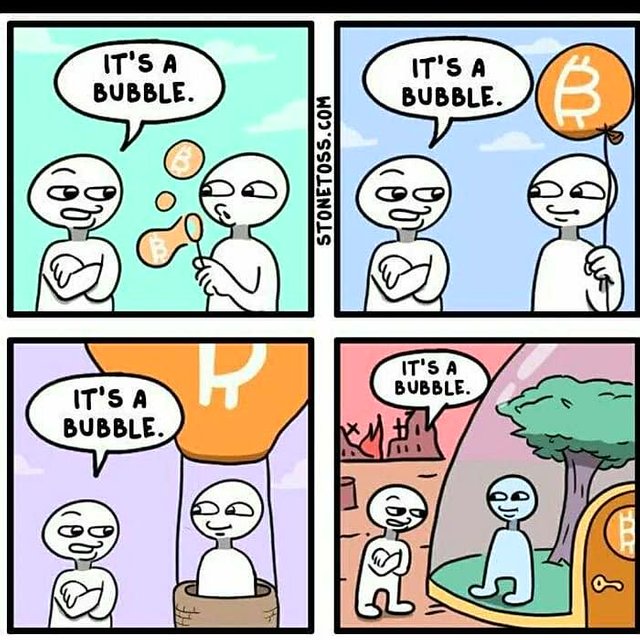 ---
The typical sentence that you can hear when you talk to someone about cryptocurrency. However, is the use of the word "bubble" appropriate to the cryptocurrency phenomenon ?
In any case, blockchain technology brings new opportunities and we can say that the rocket is launched !

Anyway if there is a bubble, it might still be wise to invest now, because who knows until when it will continue to rise. The popularity of cryptocurrencies is increasing and suggests crazy movements of their values soon (if it's not already the case 😎).

Of course, everyone is aware of the volatility. But without it, you probably would not be reading this post on Steemit. The value of cryptocurrencies could fall from high, but as long as you respect the rule "Do not invest more than you can lose.", no worries, only profits !
---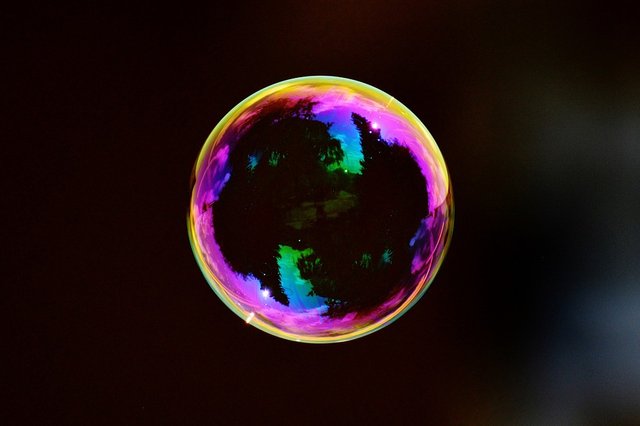 ---
✾