Everybody loves Disney and Pixar. If you don't, you're insane.
They have provided some of the best entertainment for youngsters and dreamers for decades and decades.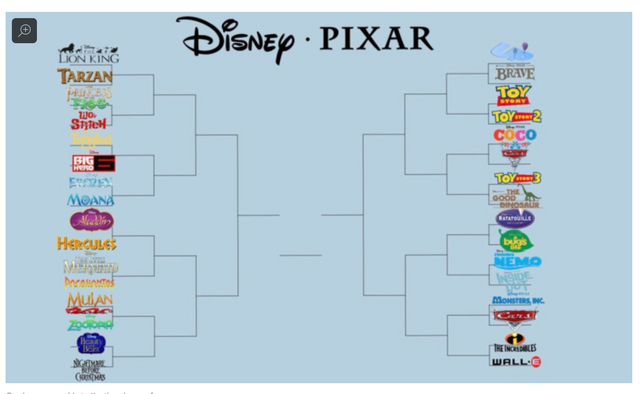 With March Madness in the United States coming to a conclusion, one user created this bracket to pit some of the greatest Disney and Pixar movies against each other in a bid to see who comes out on top.
What do you think? What would your bracket look like?