The relationship to our parents - 5 things to keep in mind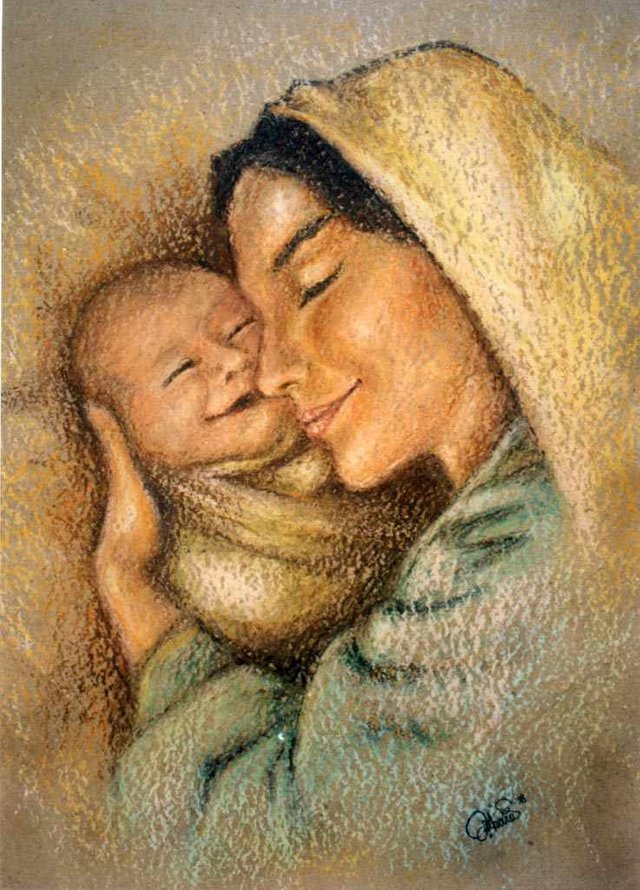 The relationship to my parents havent been good at all for years. I could say because my childhood was horrible due to their educational methods. But to be honest another equal reason was always that I found them boring. And I also didnt like to confront myself with their lifestyle which for me was always unhealthy and unworthy for an human being.
So I felt fear, sadness, anger and helplessness for my parents and siblings everytime I visited them.
I didnt like to face these feelings but somehow my feelings about having no contact to them havent been much better.
Ignoring my responsibility as the oldest son of my parents and oldest brother of my siblings made me feel a bad person.
In the end I saw my mother maximum 2 times a year.
Now for a short time things changed. My mother got cancer and I thought she is about to die.
I started visiting her twice a week in the hospital and can feel how inner peace fills my mind and body.
Seeing my mother more constantly starts to recreate a healthy connection to her. A connection that should be healthy.
We come from our parents. They give us birth and hopefully protect us from harm.
My mother protected me from the very beginning, when she resisted the pressure of her whole family and boyfriend to abort me. She didnt abort and was strong, facing her family, what saved my life and made it possible for me to make all those experiences in my life.

There is no good and bad. Things happen as they happen. Our parents just are our parents. Every human being acts as he/she has to act or as he/she thinks its right to act. So our parents. Even if they seem evil or irresponsible in this moment they felt like doing the right thing or couldnt help themselve not to do the wrong thing. Even though my childhood was horrible I became a person that Im proud of, so I think its not wrong to say thank you to them.
"Someone harming you gives you the chance to practice foregiveness"

Connection to our roots is important to us. Connection to our roots keeps us in balance. Gives us safety.
A good relationship to our parents is like a tree with strong roots in a fertile soil. Other circumstances in life wont make us fall hard if that connection is healthy. If the soil (family) isnt healthy for you, keep in mind that its in this case more important to keep your self healthy. Make what makes you happy first.

Dont argue or adress reproaches to each other. Looking on point 2) it makes no sense to have bad conversations in the family out of fear energy. Start replacing fear energy with love energy. Parents should let their children be themselve and accept them as they are. Dont make your love to each other depend on your expectations. Give your love no matter what.

The best moment to recreate the healthy connection to our parents/family is always now.
Thanks for reading.
Im happy to read your thought, experiences tipps in the comments.
If you like my topics dont forget to follow me.