Day of the Tentacle receives unofficial sequel by and for fans
Day of Tentacle fans will have the opportunity to enjoy a new story with Purple Tentacle and the three friends Bernard, Laverne and Hoagie. The three, together, will have to return to the mansion of Dr. Fred, the mad scientist. Through a journey in time they should be able to save the world.
The game is very interesting, because it captures the essence of the original proposal with lots of strange conversations, curious puzzles and the original music and sounds of the time.
In reality, its creators have done everything possible to capture the essence of the original game and move it to the 21st century. The interface is very up-to-date, so even if at the time you had not played with the title of Lucasfilms, today you can enjoy this version and feel like a fish in the water.
If you want to try it you can download it from its official website
Personally, I was very excited to play it.
---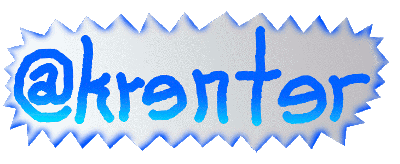 This gif is the Great work of @skeptic Check out his work https://steemit.com/@skeptic, and say hello to him If you like his work consider upvote and following him :D
---
---
Thanks for reading me
If you liked or it was useful, do not forget to follow me, leave me your vote and if you want you can buy me a beer

with this you help me a lot and I can write content of better quality in the future.