Cannabis Open Carry Walks All Over Texas
Cannabis Open Carry Walks All Over Texas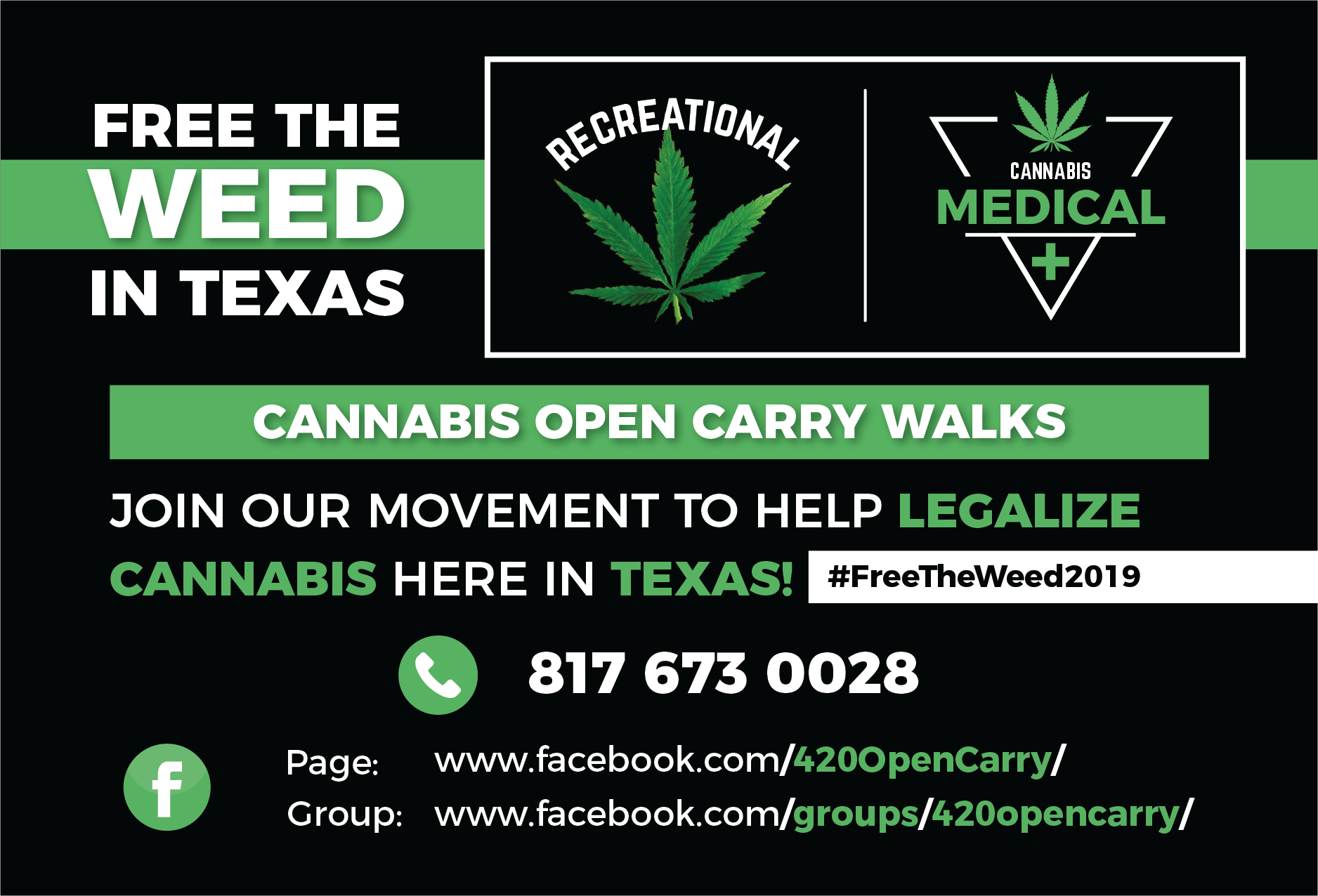 Are you tired of seeing people being locked in a cage for a plant? I am, and that is exactly why in 2018, I am joining the cannabis open carry movement that is about to sweep Texas.
I know most people have heard about Open Carry Tarrant County and some of the other gun groups that helped lead Texas to become another state that allows open carry of handguns. Well, this is similar, only we are not showing up with guns, we are showing up with cannabis signs, banners, flags, flyers and a bunch of people to show our love for this amazing plant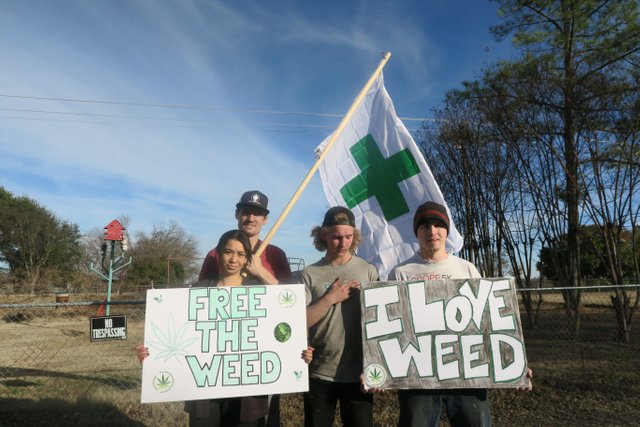 The idea of the cannabis open carry walks movement is to have organizers is cities all over Texas do marches a few times each month in their local area getting others involved too. In less than 15 days, the movement has over 20 cities with organizers, and most of them already have their first event date set. You can look at all these events on the Facebook page
I believe the most powerful way to have your voice heard is to hit the streets, get off Facebook, get out of that bubble and go talk to people you have never met, educate them, love them, and lead by example. The network you can build, the information you can spread, by simply getting together with people on a street corner and handing out information, is freaking amazing.
The first event is February 3rd in, Houston, over 740 RSVPs already, and many more walks following that date. If you want more information on this movement, event dates, or maybe you want to be a total bad ass and be an organizer in your area, please contact me.
Are you ready for the cannabis revolution to come to Texas? #freetheweed2019