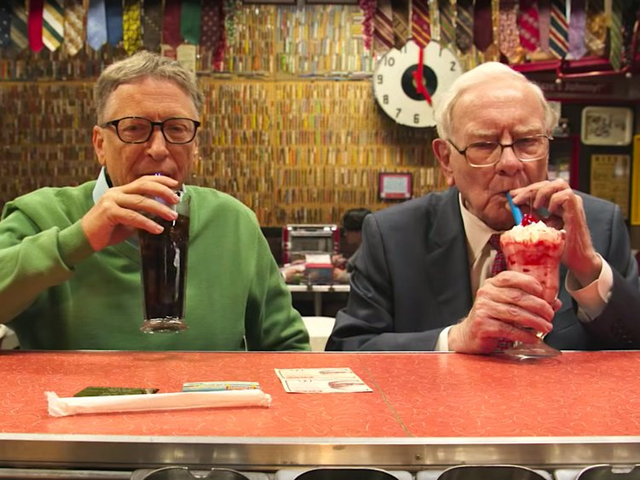 Just read this very meaningful piece of advice by Warren Buffet who was asked by a student from Columbia University with the question: "Are there any major life lessons that you two (Buffet and Gates) have learned about relationships through your personal experience?" It it good to be able to learn from this very successful figures in my time whereby I could see how well both of them working with their spouses and make things happen together. Even though, both husband and wife may have different goals in life, they helped each other to become a better person throughout life.
I love how Warren Buffet quote for that session:
"If you get to my age in life and nobody thinks well of you, I don't care how big your bank account is - your life is a disaster."
This says that no matter how many wealth you accumulate, it is still meaningless if you have little connection to the people around you, especially those who are beloved to you like our life time partner. I do think that this is absolutely truthful even from individuals who are rich enough to buy near to anything and do nothing in their lifetime.
Being able to live as an individual, with freedom and abled body to do things that I like, I felt very blessed. Now, I also got the luck to find my lifetime partner, @enjiliew whom I had been together for 7 years and counting. There were a lot of ups and downs in this 7 years and I expect more to come, but we had gone through this with fight and tolerance. I love how we end things and get into a conclusion. Life still goes on and we still need each other to support in order to move forward. Being solo is sort of meaningless as it is definitely not something sustainable.
Again, researchers also emphasized that people who have a strong circle of supportive people like friends and family will be less likely to face depression. I personally do think this is very true as I do went through some dark times that I am so in doubt about myself and my family came into the picture and gave me a hand to go through the tough time.
Let's spread some love and get engage more in people whom you cared. Even just a short chit chat, call would make people felt appreciated. TM is a place filled with lovely spirits and I enjoyed being in this community too :) Cheers and welcome back to the activated Steemit.