Friendship is beautiful
Sunday morning, I was wandering around taking pictures and there were 2 guys. The left one was a foreigner and the right one was Vietnamese, both of them had leg disability. The foreign man had to use a stick because he was unable to walk stably. The Vietnamese uncle couldn't bend his leg so he had to walk with a stretched leg all the time. They were friends in a nearby hospital, their nurse took them out for some fresh air. On the way, for fear of his friend falling down, the foreigner always held his hand tightly and said "careful", "follow me", "slowly.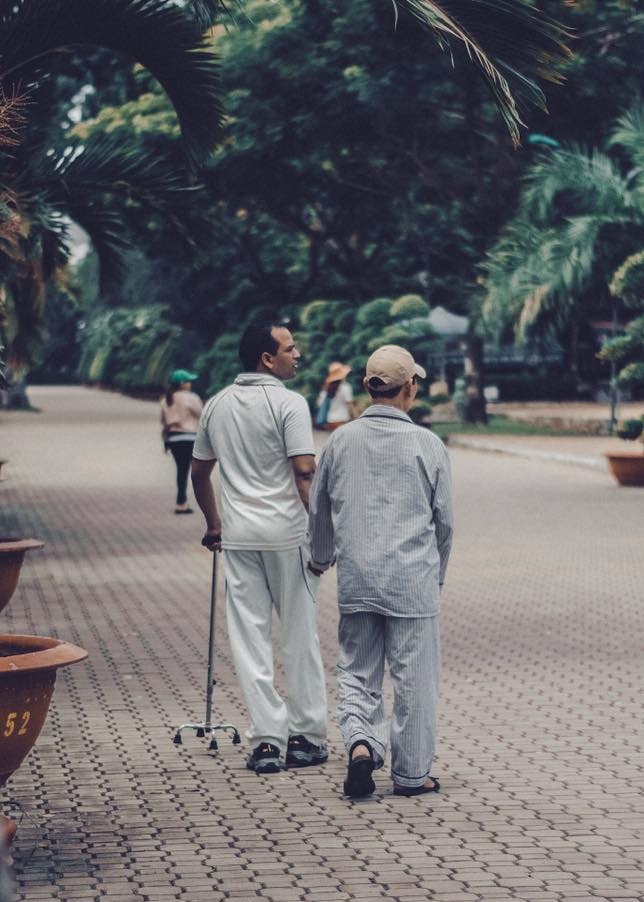 Friendship is beautiful. I looked back at them for a long time and wished them happiness.
The stories I've observed lately have made me love this life more. Always live strong and happy.