Color of life
Today I have an appointment. Danang heavy rain and my car was broken so I took a taxi to get there. Taxi driver is a woman. She talked to me all the time. She said:


" I've been driving this cab for 5 or 6 years - got my license in '96 but had never driven until 2011 because my mother feared I'd work too hard. Being a cab driver means sticking to this cab for 24 hours from 6AM to 6AM the next day, taking a one-day break at home and then starting over again. It's all good until you drive at night though. About ten years ago, there used to be a bunch of cyclo or cab thefts where drivers were told to drive the thieves to some graveyard and then consequently killed, having their cabs stolen.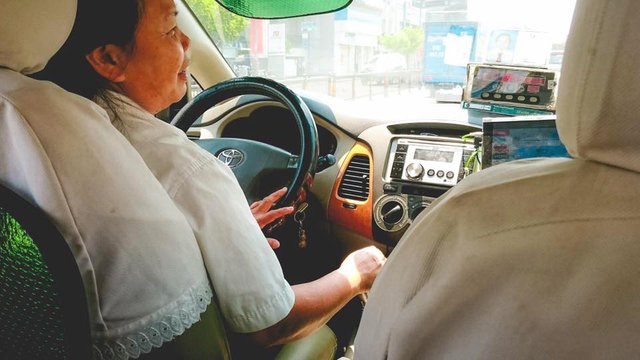 Then, I could only pray that God would protect me. But now that there's GPS on every car, the station will know immediately should something bad happens, so I feel much more secure.
Well, it's much harder for a woman who drives a cab than for a man who does, but I still love my job - I really miss it on days when I don't get to drive. Learn to drive a car, darling; it's real fun! "