Saw the Toronto Maple Leafs vs Calgary Flames Game Yesterday!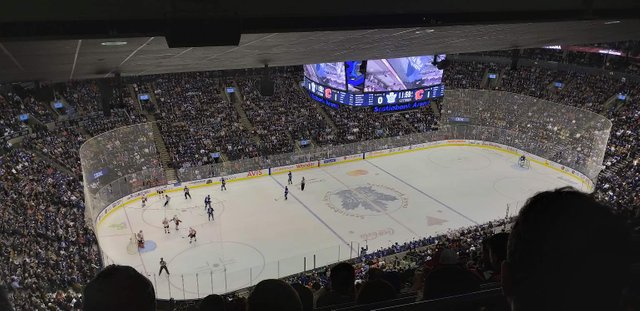 This game was pretty intense. I bought seats way at the back of the Scotiabank Arena but the view was still pretty good. The 1st period was a little boring because nobody scored anything. However, the Flames scored in the second period and thevLeafs fans were feeling anxious.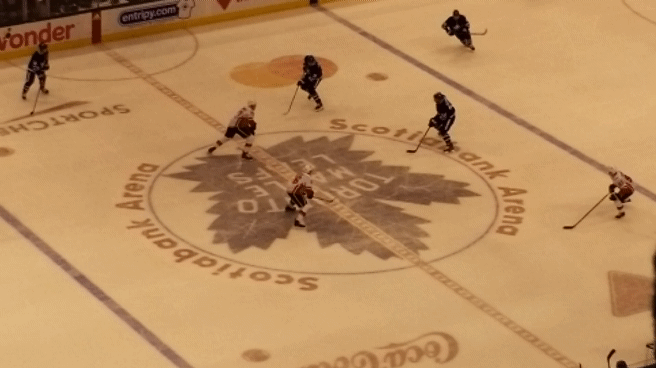 Fortunately, the Leafs scored in the 3rd period to make the score 1 - 1. And it went to overtime. Everyone was on the edge of their seats during the 3v3 5 min overtime. No one ended up scoring so it went to penalty shootout.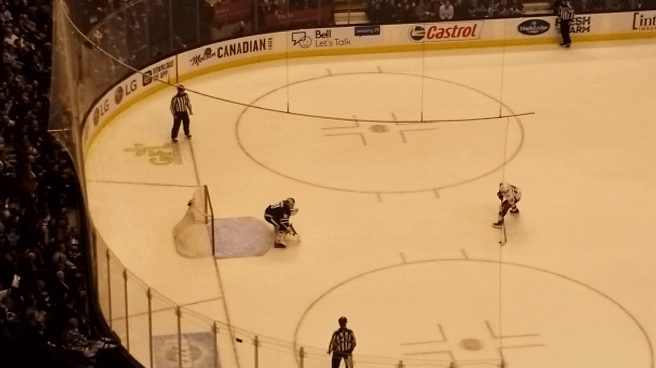 This is the goal that secured the win for the Flames. Toronto was no able to score to even it out.
Congrats to the Flames for winning.
Posted using Partiko Android