This hike was really fun! But also very difficult. It was longer than expected which made me glad we started so early in the morning. It was a bit bizarre because as we headed higher into the mountains, we never saw people come down from the trail. We were often passed by random people.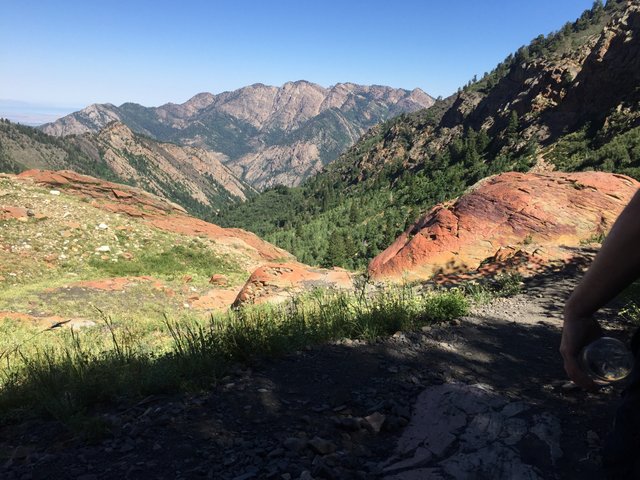 There were cute little waterfalls and rivers, All the way up to the lake. When we got to the lake, we were exhausted and thirsty. We didn't bring enough water (again) so we then had to drink from the running water. I had my chlorine tablets and my Lifestraw that purifies the water. We went to a river above the lake, Which involved a longer duration hike. We went about 10 miles! The way down was much easier once we had something to drink. We didn't expect the water to taste so chemically from the tablets, Which made me wish we didn't use them at all. Sometimes I wonder with this kind of stuff, If it's better just to risk getting sick from bacteria opposed to drinking what tasted like pool water. We avoided standing water which should help, And we weren't equipped to boil water at that moment.
The way down as usual was pretty easy though, Which made me very grateful. This trail being 10 miles was not easy, But the downhill of the trail allowed us to run. Some fellow hikers behind us continued to try and keep up with us. it was like a race, A lot of fun!
Get Paid In Crypto To Search for things online (Presearch)