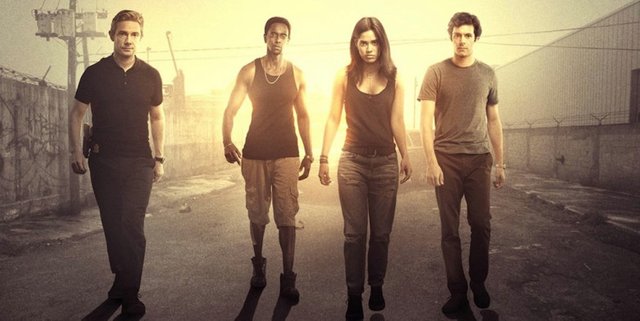 I've recently started watching a new show called "Startup" on the Crackle streaming platform. The show, which is set in Miami, is about 3 people from completely different walks of life getting together to create a (stable)cryptocurrency to change the world. It made me think about my decision to move back to Miami, and I wanted to share with you.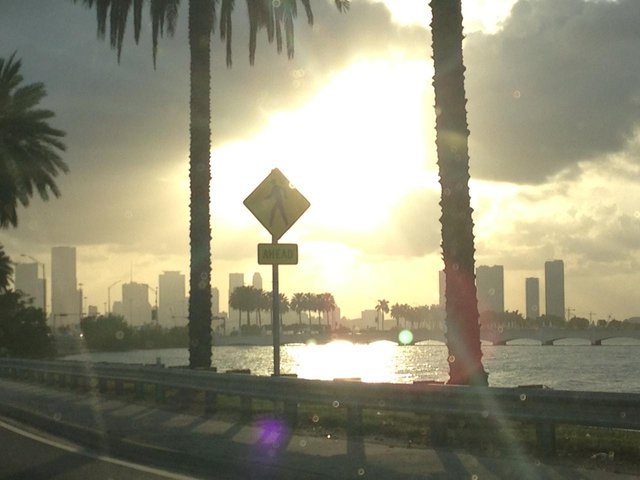 The ride back to Downtown from South Beach
A year ago, my boyfriend and I both quit our jobs at the same time to work on his crypto project full time. It was one of the scariest, exciting, and fulfilling periods of my life. We were living together in Queens, NY at the time and were quickly becoming disillusioned with the expense, stress, sounds, and smells of New York City life. We mused about moving all over the world from Spain, to Thailand, Germany, Texas, the list went on...
I thought long and hard about suggesting my hometown of Miami--I thought I had left it for good. I was born in Miami Beach and spent most of the first 18 years of my life living with my family in the same house in North Miami. Both of my parents worked a lot, so I spent a lot of time with my nanny, Ínes, from Colombia. I speak Spanish to her and English to my parents.
I got to grow up in a place where I was exposed to people from pretty much every different background you could imagine. I got to live in the aftermath of our diplomatic interaction with Cuba. Many of my friend's parents came to Miami on the Mariel boatlift. I got to learn Creole and eat amazing things my parents never would have exposed me to (for example, Goat Curry...YUM!!) with my friends from school. I got to spend weekends sailing to islands with my Dad's "boat friends", shooting the shit, snorkeling, soaking up sun, and getting salty hair curls. I've seen alligators, crocs, manatees, dolphins, peacocks, and so much more living in the wild. I can't believe it took me leaving to realize how lucky I was.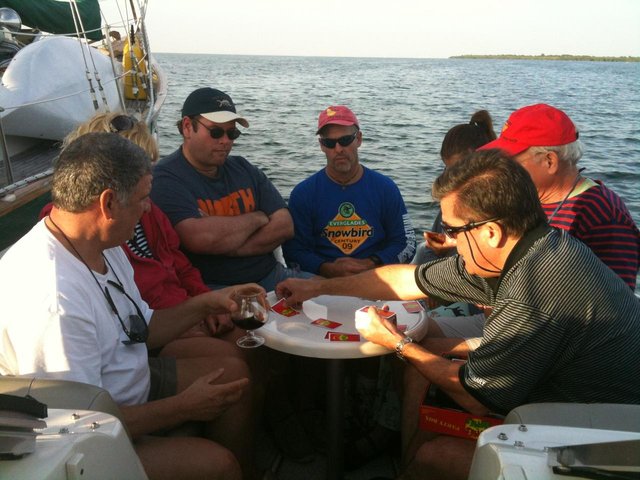 Playing Apples to Apples at Sea on New Years
Gators in the Everglades on a High School Field Trip
After a lot of thought, we decided on Miami, and (if you need less nostalgic reasons) here's why:
No Snow
Yup, that's right! Toss out your winter coats, cause you don't need 'em! It's warm and sunny almost all the time (yes, we get hurricanes) Every year at Christmas I float in a pool and drink eggnog. It's flip flops and sundresses all year round! Beach Picnic for Valentine's Day? No problem. Halloween Pool Party? Go for it! In Miami, outdoors is always an option. (Again, unless there's a hurricane. Then don't go outside.)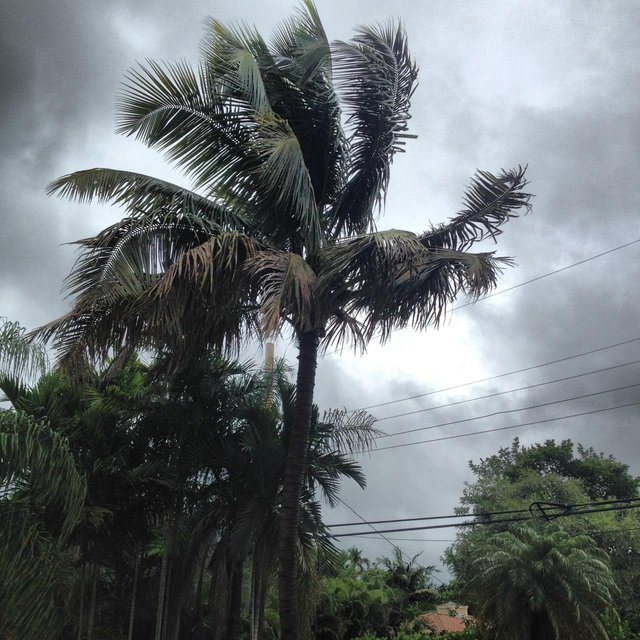 My Old Backyard Shortly Before a Hurricane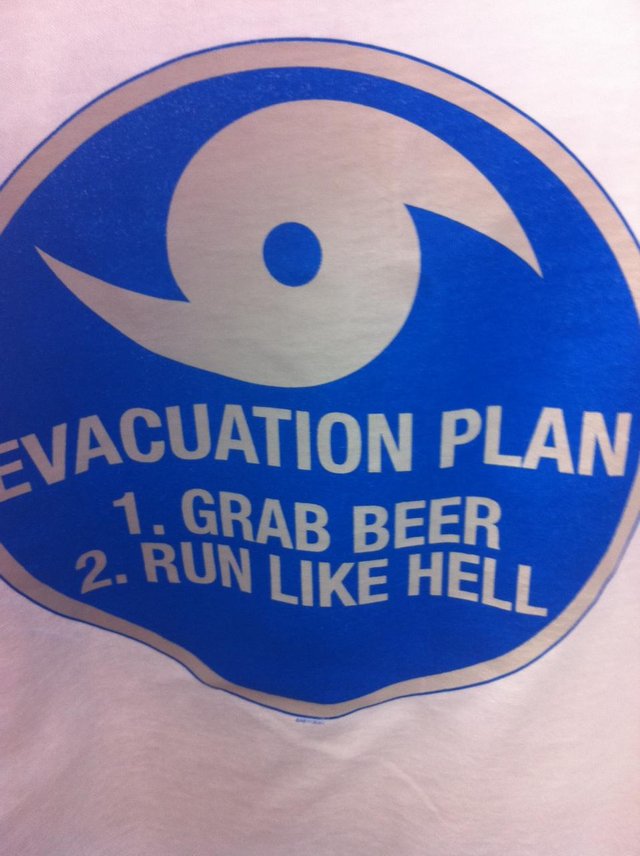 More Money
If you're going to live in the US, there are few states where you don't pay State Income Tax. Florida is one of them. When I lived in NYC, I had to pay Federal, State, AND City Income Tax on my low, early-stage-startup salary. You don't end up getting much of a take home--even if you make good money. In Florida, not only are the taxes low, but since we're have a major import port and things don't have to travel very far to get to our stores, everything-especially food-is much cheaper. My rent is much lower than in NYC, too, and I get to live more central to the city, which I like. More money also means a longer runway for your startup and investors money goes a longer way!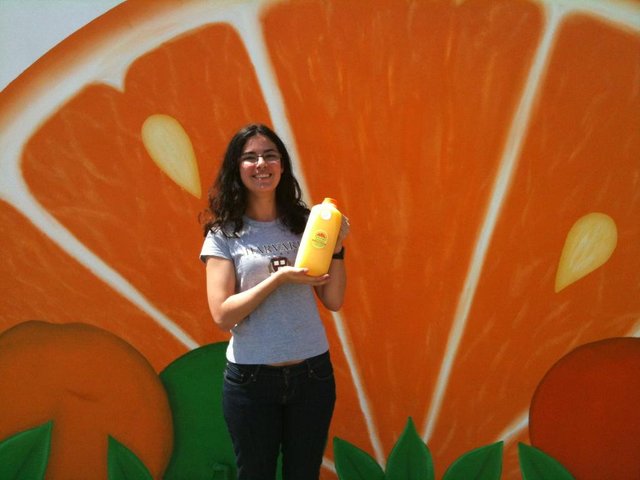 Getting Some Juice Straight from The Grove!
Startup Friendly
In 2015, Miami passed San Jose and reached up to the #2 city for Startup Activity in the US. Last year, Miami also had the highest concentration of startups by population. Because of reasons one and two, there's a lot of investor Money in the city of Miami. Rich old guys love to retire here, play golf, and fund pet projects. Anecdotally, I've seen a lot more VC activity this year in Miami than I've seen in the last couple years. We've started to get hip coding bootcamps, innovation centers, startup oriented co-working spaces--all with Miami cultural flare (and, of course, our new, delicious, local craft brews).
Excitement
If you hear something weird on the news, chances are, it probably happened in Florida. From throwing gators into drive through windows, to (multiple!!) face-eating incidents, to the good ol' days of the Cocaine Cowboys, you can bet that you'll never be bored in Florida.
My Parents Moved to Sarasota
Sorry Mom and Dad, I love you guys, but I want at least a couple hours between us so I can live my life. Lucky for me, it's a nice 3 hour drive right across Alligator Ally. Many of my friend's parents moved over there after we went to University or moved out.
Side note: @charlieshrem I'm so sad I can't come up visit my parents and go to your dinner chat because I'm going to Devcon, but I REALLY want to meet you. I hope you're down here again soon!
So, why are all you startup guys killing yourselves to live in NYC or Cali? Come unwind, thaw out, and get your hustle on! DALÉ!!!
-Kat
Forever a Miami Baby