I have a few favourite fish out of hubby's Tropical Fish Tank. 🐠🐡
My hubby has 2 beautiful fish tank but please don't tell him i said that or he will want another. His biggest tank is 3 1/2 ft, and holds 460 gallons of water his smaller one is 1 ft with 40 gallons. I don't show to much enthusiasm or he will take it the wrong way, believe me we have been here before.
I do have my favourites.
RED TAILED SHARK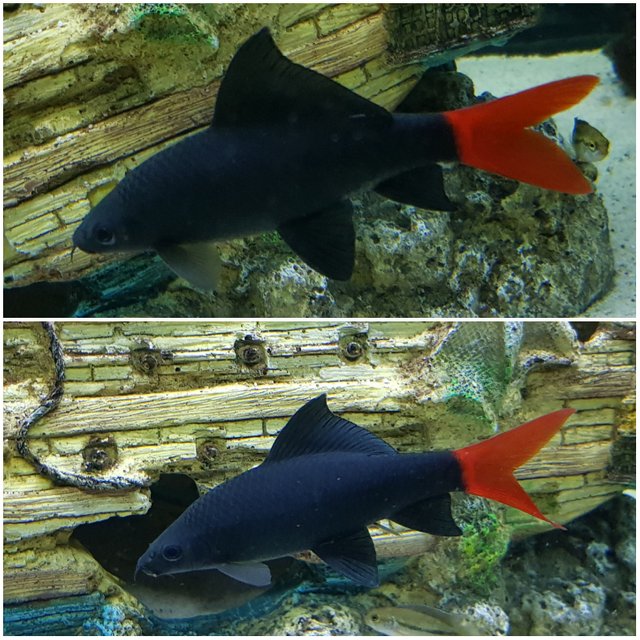 He has had this fish for a while, when he first bought it it was very small but with being put into the larger tank he is growing nicely. These sharks dont have any teeth but are super fast chasing any other fish that get in its way.
ANGELFISH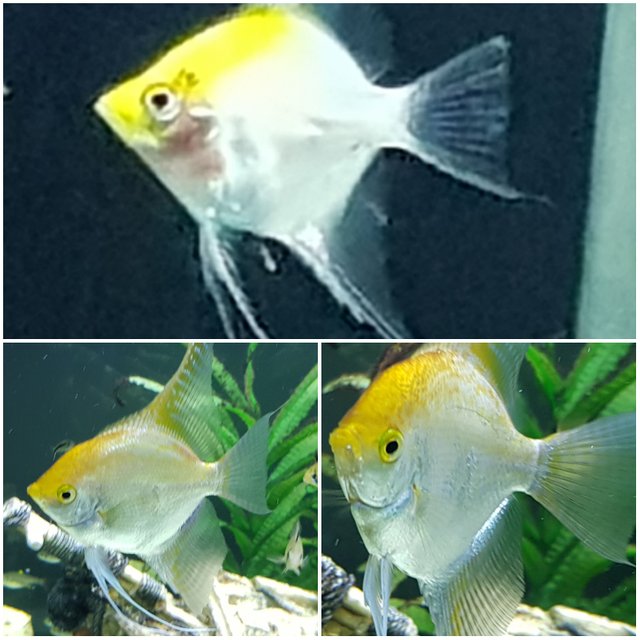 The fish in the top photo is 1 in his smaller tank, this fish is pretty small, once it grows it will go into the bigger tank with the one in the lower photo. I love watching the larger fish swim around the big tank as they are really graceful.
PARROT FISH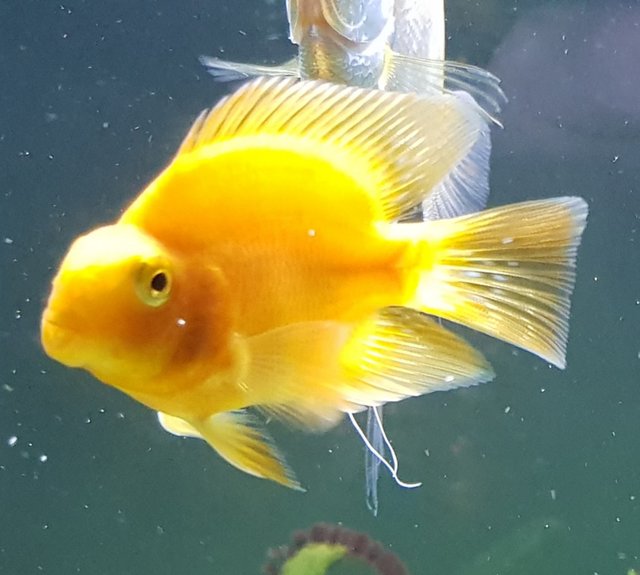 I call this fish the sun fish as its so bright. He can be a bit sensitive to other fish, he will go black if he's not happy, thankfully he's a bright orange so no problems as yet.
I also like his Frogs, these are tiny little frogs that don't grow. They stay under the water, he has 3 but we never get to see them as there always hiding.


Thank you @son-of-satire