"Mama, why are you crying?" The little boy asks her mother.
"Because I'm a woman" she replies.
"I do not understand!" says the little boy
"And you will never understand it ... " she replied, hugging her child.
Later, the boy asked his daddy: "Papa, why Mom weeps apparently for no reason?"
"Every woman weeps without reason." That was all that the dad replied.
The boy was already an adult man and he was still looking for answers why women occasionally cry sometimes.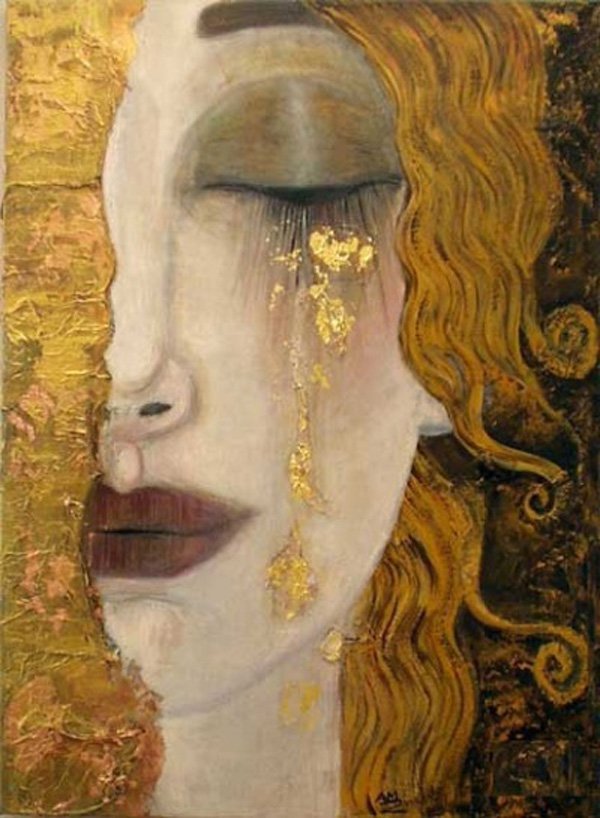 Gustav Klimt: Crying woman. Source: http://www.cuded.com
He once asked God:
"Tell me why women cry so easily?"
God replied thoughtfully:
"When I created a woman I created something special. I made her so strong that she could bear the burdens of the world, yet so she was gentle enough to give consolation.
I have given her an inner strength that will allow her to go further, when everybody else has to give up on sickness and sorrow, provides her family with no complaints. I gave her so deep feelings with which she loves her children always and everywhere, even if the child hurt her deeply.
I have given her such a power to love and tolerate her husband with all her faults.
I gave her such wisdom to know: a good husband would never hurt her wife, but sometimes he tries to prove her feelings, determination and insistence whether she is firmly stand by her husband.
Finally, I gave her tears to cry.
The tears are only her own and she can use them as much as she needs."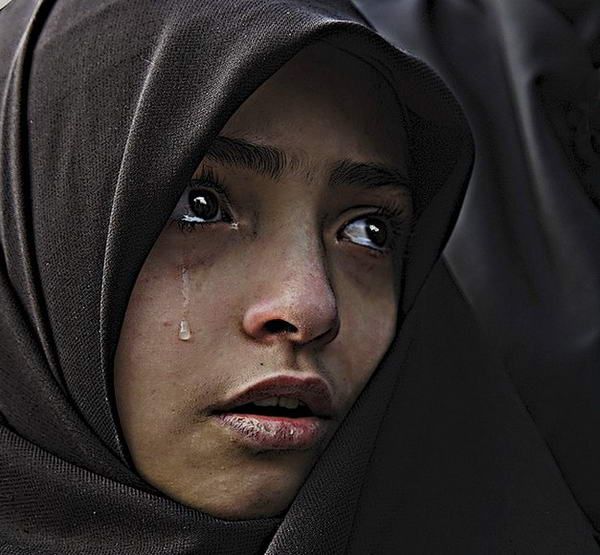 http://www.cuded.com
You see: The beauty of a woman, therefore, does not depend on her dress that she is wearing, does not depend on her shape or hair. The beauty of a woman is in her eyes because they are the gate of heart where Love is dwelling.
---
This story is from a spiritual mailing list, the original text is in Hungarian, which I've translated in English.
---
Áldás!♥♥♥Blessings!♥♥♥Namaste!♥♥♥Aloha!