Hello fellow steemit lovers. I wish you all a happy sunday here from Nigeria. I hope you all are having a wonderful and blessed day.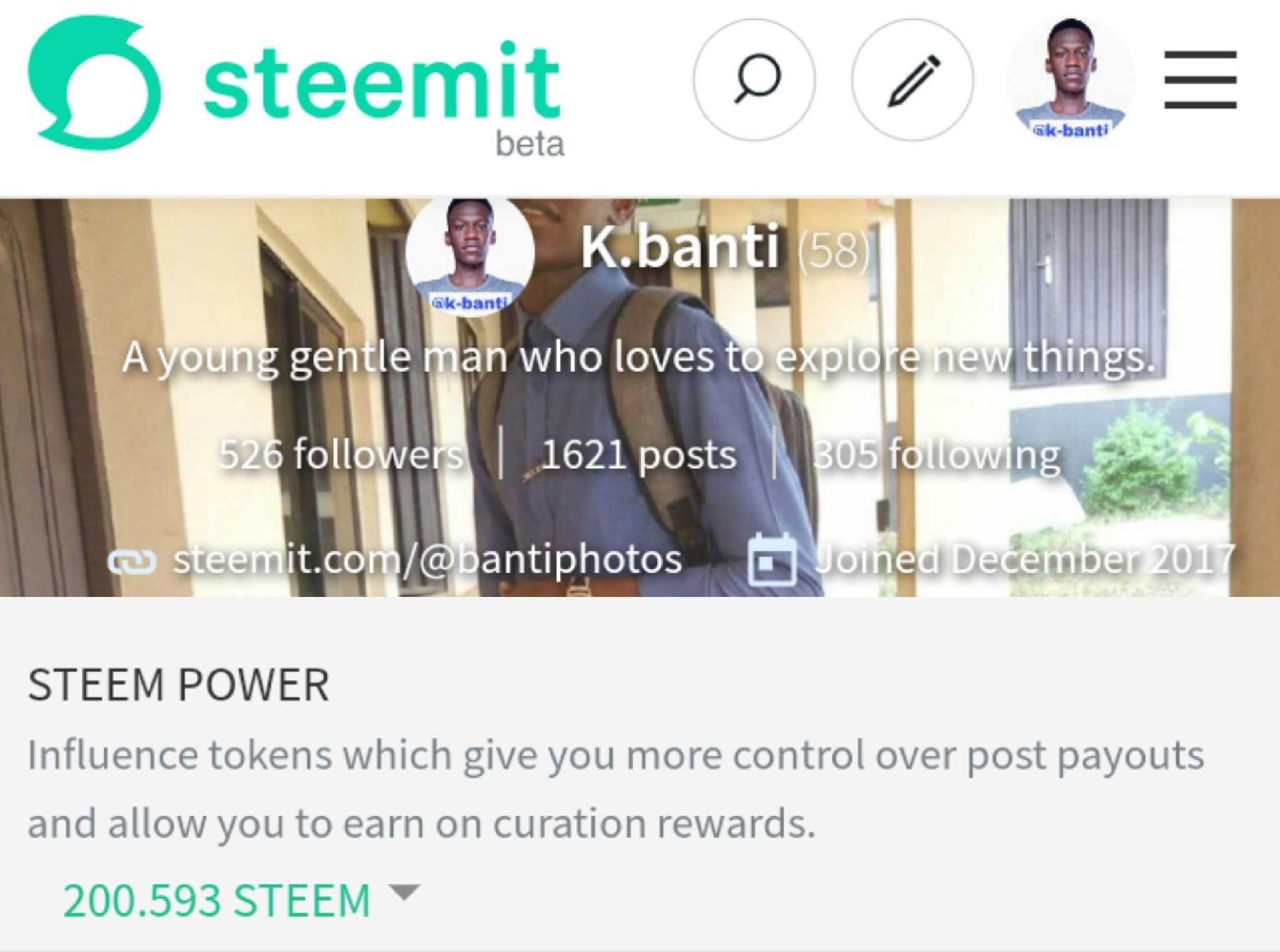 I just wanted to quickly draw your attention to my success story. It's all about a goal I set for myself eight days ago and I thoroughly took it strict that I ensured I achieved it.
I'm glad am recovering so fast from my illness and I believe by tomorrow I should be able to put out some vlogs. I just wanted to let you guys know that with thorough supervision and disciplined determination with dedication, you can achieve whatever goal you set for yourself. When I was going to be taking the step to do this, I never doubted it won't be possible for me. I solidified my determination with the thought that I want to use my success story as an evidence to show to others.
That made me never thought of giving up halfway. I kept on working even till the last day when it seems I wasn't going to make it. I was on my sick bed then thinking on what content to put out in other to get the upvotes that will boost my reputation. I was also thinking at the same time what excuse I will give to them if I didn't end up achieving my goals. I was filled with several thoughts at that moment. I just had to eliminate those thoughts and do something.
I made my last vlog of the month right on my sick bed. I struggled hard to speak to the camera. No reward came for it. Yh, I wasn't discouraged cause no one owes me a reward. I still carried out my task for oracle-d that following day without giving it a second thought. I made sure I worked till the last bit I could. It seems like I was going to die on the job. But I was with all my senses that I won't. I believed I can't die on the job.
Very fortunate for me, I woke up on the 1st of September to see I made it. I'm victorious!. You needed to see how happy and relieved my heart felt. I was so glad I made it. And now I have the assurance I can achieve anything. What about you, Have you ever challenge yourself?
If not
DO SO NOW!!

---
---
---
---
---
---

THANKS FOR VISITING MY BLOG
BEST REGARDS