Canyoning – whether you choose level easy or adrenaline – it's always a great idea for your free time!
Dear Steemian friends!
Today I would like to share with you my experience with "c-a-n-y-o-n-i-n-g".
Did you ever try this kind of activity? If yes, did you enjoy it?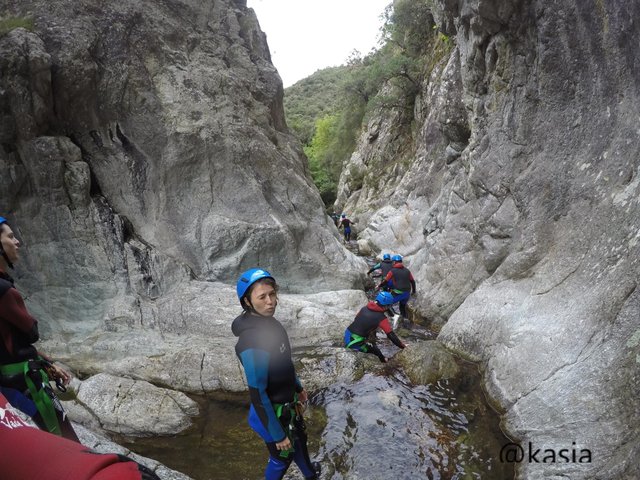 I had an opportunity to do canyoning this summer, ups, last summer!;) In August more precisely. I did it with my ex. In general I am always trying to spend my free time actively. For both of us, it was a first time, we didn't know what to expect. But we both enjoy mountains, outdoors, water, are not afraid of heights, and I general, I would say we like to try new things. So we fell in love with the concept of canyoning.
Unfortunately, I don't have breathtaking photos or videos, and those I have are not a great quality.
What "Canyoning" actually is?
I really like the way mpora describes canyoning :
Canyoning (also known as gorge walking) is probably best described as white water rafting without the boat. Canyoners navigate their way down water filled gorges by swimming through rock pools, sliding down chutes and clambering over the rocks and other unique features of the canyon landscape. This pastime combines elements from different outdoor disciplines including scrambling, abseiling, cliff jumping and swimming and requires local knowledge and rope rigging skills to be done safely.
source
Fitness level? Other requirements?
Some of the canyons require being in a very good shape (i.e. regular sport practice), other welcome kids and less active people. I would say it is important to properly evaluate this, as once you start the adventure there is no return ;)
The other thing is to feel comfortable with water. You should swim and immerse yourself comfortably, your head will be constantly under water;)
Where did I do it?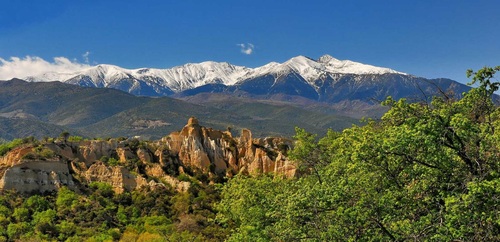 Source
This photo shows stunning Canyon du Llech from the distance.
We knew that we want to do canyoning in France, in Pyrenees-Orientales, near Spanish-French border (close to Perpignon). We were informed that the canyons in that region are on the one side beautiful, and challenging on the other. There are few spots to choose from, depending on your fitness level and how challenging you want your adventure to be, among others:
Les gorges de Galamus – easy
La clue du Terminet – easy
Le gourg des Anelles - intermediate
Le Canyon du Llech – level adrenaline ;)
We chose the last one - canyon du LLech (pronounced "Yeck"). It is said to be one of the most beautiful and one of the sportiest canyons in France. It is widely recognised by its diversity.
In my next post, I will share with you my experiences from this thrilling activity:)
Sending joy!
Kasia