"A room without book is a body without soul."
-Marcus Tullius Cicero
(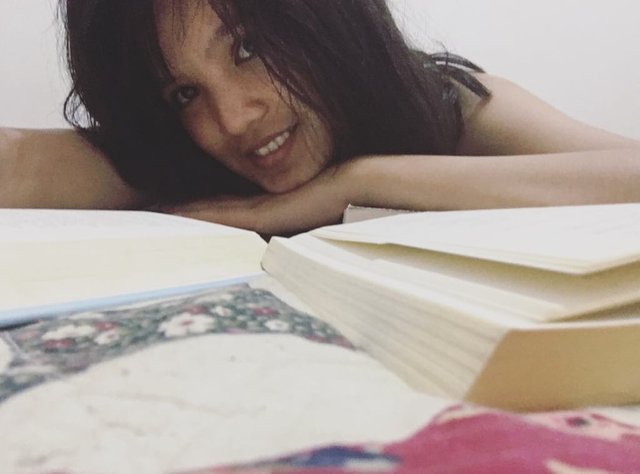 Hola there!. I finally got the time to stop by and post my #SundayBlogShare again. So for this Sunday sharing I'm gonna share to you guys on how I enter the realm of the book land.
As a kid growing up my mama always say that me and my brothers are good at mimicking. She always find us at the couch watching Disney channel and speaking the words the animate actor speaks of. Actually we learned cursing through movies hahaha. So through mimicking actors we've learned how to speak English fluently and pick up some accent here and there. Anyways through my passion of English my mother always read me some Princess story book now and then. My tita and mommy always gave me a story books as a pasalubong (souvenir) if they leave out of town. 
Since I am a young girl I already love stories and reading, but then again computer games pop up out of anywhere and it take my full attention. I began my addiction in online games, hours and hours my face is in my tablet then I forgot my first world the book land. 
However the gate of the book land is starting getting vivid when I got myself inside the guidance councilor's office. I wait there sitting still and getting bore AF just staring anywhere until my eyes stop at there bookshelves at the corner of the room. I travel my eyes to the corner of the book and read the titles. I continue staring at those spine then a minute passed and I find myself standing in my seats, walking towards the shelves. It's alluring me, like those edges of the shelves are calling me look at it, it's like the book itself is asking to be touch and to be read. I slowly starting to get a book out of those shelf and started reading the synopsis. Little did I know I am already in the book land just there standing inside of the book land and the gate is closing initiating my journey as I explore the depths of the book land. 
Starting that day I got myself frequently borrowing books and just read and read until the real world vanish. My reading craze then began I finish at least one book a day, but I frequently read 2 to 3 books a week. I commence in book shopping then started collecting books. Actually my book craze started by wattpad book I have a dozens of wattpad books then climbing up with more longer novel. I've then started reading Dan brown The Da vinci code and there my book worm side come out.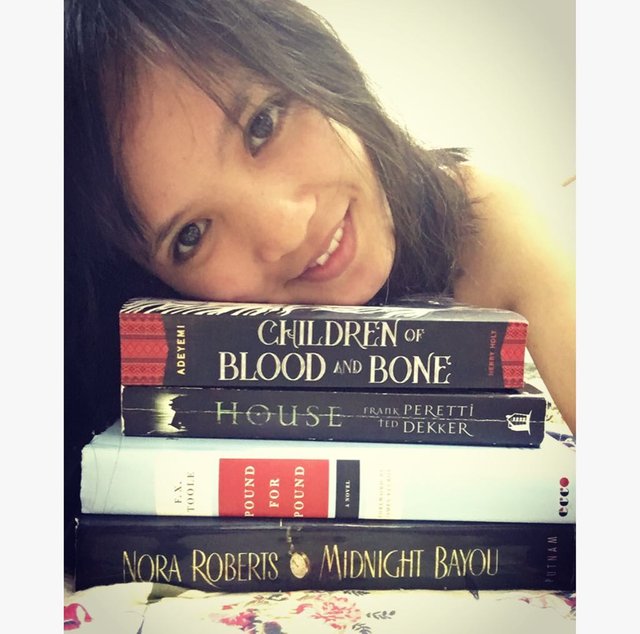 Up until now I still reads at least one book a week and achieving my goal of having a house full of books like literally no joke it would be called Roxy book house. You're welcome to visit as long as you are not a book murderer. I just wish I could achieve that goal. (Oh I know I will.) Anyways that's all my story telling about me entering the book of realm. Guys I'm official civilian of the book land you can come and enjoy the world of books with me. Ok enough with my nonsense. Adios.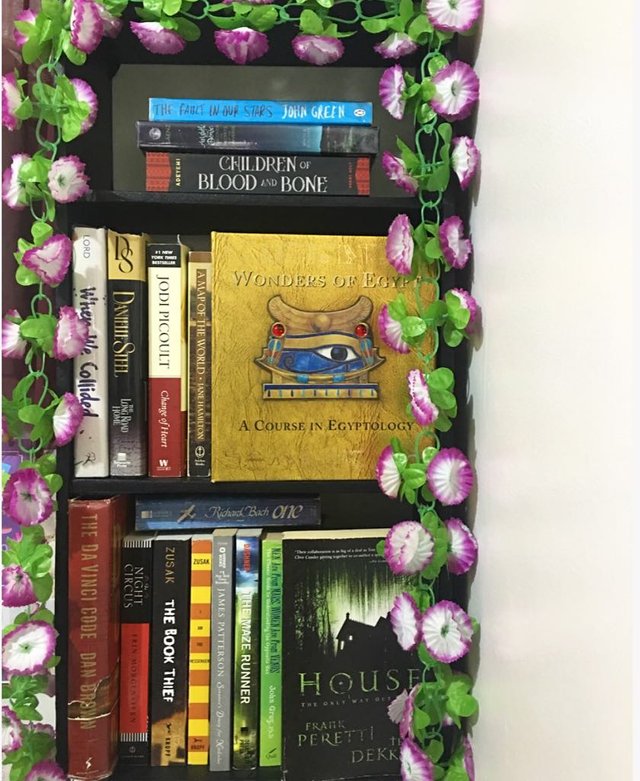 "May your blog posts don't have any wrong grammars." (like mine)
                                     Roxy signing off