Eight weeks ago, my life was changed forever.
Really, it was a change some time in the making. I learned at the beginning of October last year that we would be having a baby. We chose to wait and let her gender be a surprise to us, so for nine months she was @babysavage.
Then after a difficult labor, a beautiful baby girl was born in the wee hours of the morning and she became @ravensavage. My little Raven, my firstborn, my amazing happy cheerful baby daughter.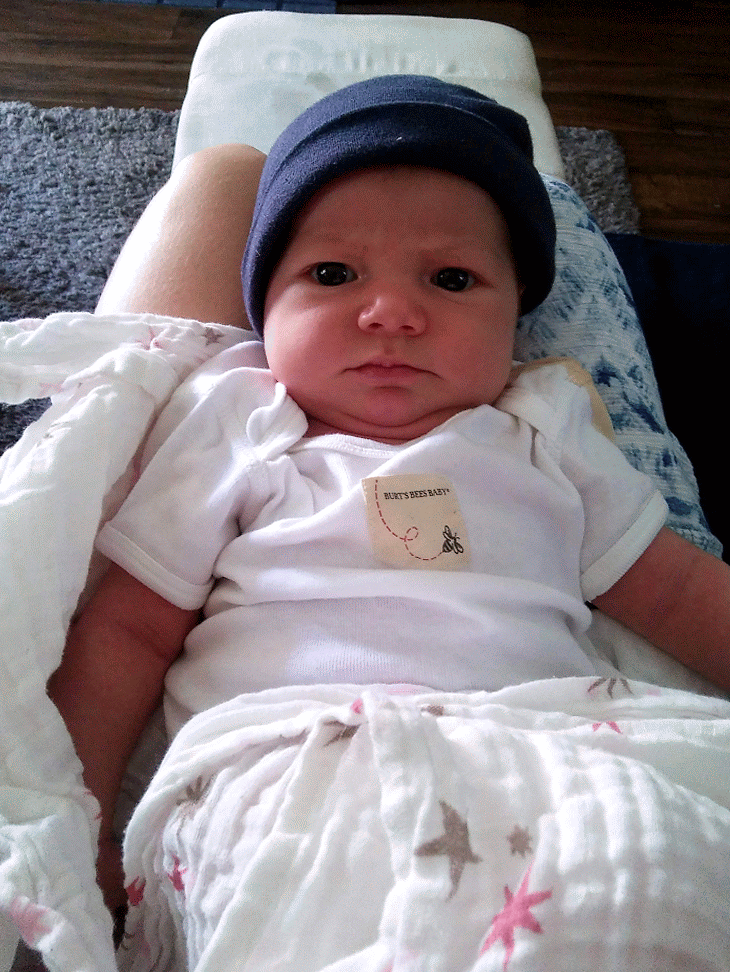 This picture is from a few weeks ago. They grow up so fast!! I can't wait to start teaching her about blockchain economics and finance... (: