She was sitting on a bench in Amsterdam waiting for a friend when a stranger walked up to her and asked her for the time.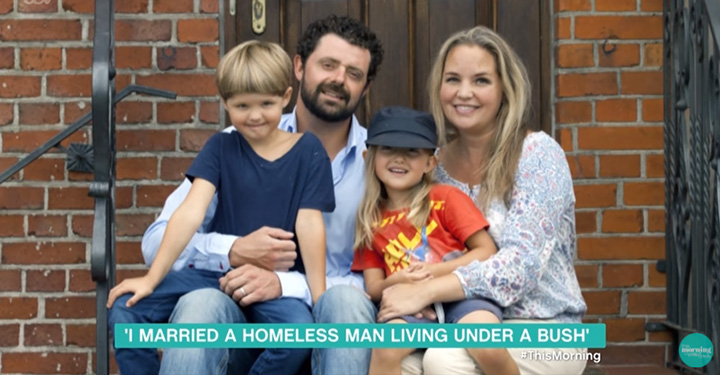 Credit: This Morning / YouTube
Emmy Abrahamson never imagined that the love of her life would be a hairy, homeless man. But that's the beauty of love.
Considering there was a big clock right in front of them, she thought it to be a bit cheesy when he asked for the time.
She told This Morning that she knew straight away he was homeless. "He was very dirty, and his beard was bigger then," she said.
"I also noticed that he had the most beautiful brown eyes."
Even though he wasn't up to par on his hygiene, Vic and Emma had a great time together so he decided to make plans for the following Saturday at the same time, at the same bench.
The first of many.
The two are now happily married with two beautiful children.