Andy Sandness went a decade without a face until a widow donated her husband's face via transplant.
(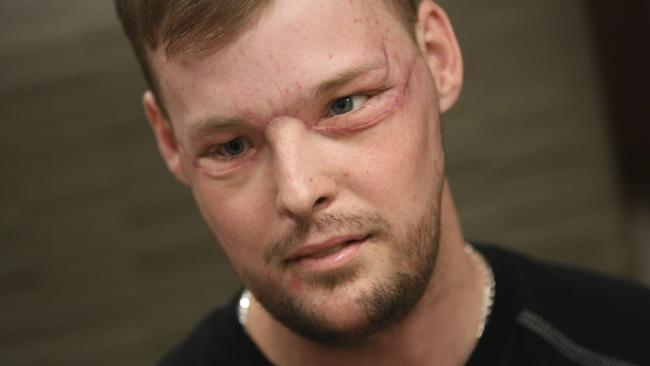 )
Andy Sandness tried to commit suicide in 2006 back in his Wyoming home. According to reports he put a rifle underneath his chin and pulled the trigger destroying and shattering most his face. Before the tragic event took place, Sandness life was full of hunting, fishing, and spending as much time as he could outdoors enjoying life.
Calen " Rudy " Ross is the person who agreed to donate his organs when he passed. A picture of him down below.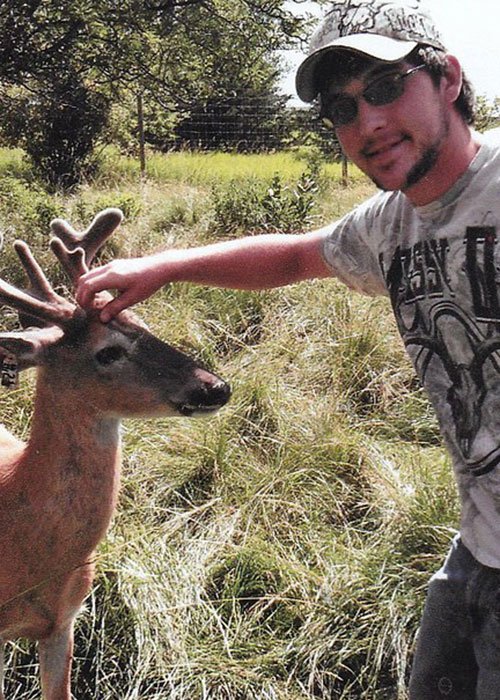 Calen Ross, who ended his life by form of suicide, also lived the same way Sandness did with his passion for hunting and fishing. According to the doctors who were checking for matches; blood type, facial structure, and skin color were such a match, they could have been related.
Lily Ross, widow to Calen Ross, had agreed to donate her deceased husband's face to Andy Sandness. Sixteen months after the transplant surgery she reached out and touched the face of her high school sweetheart on another man's body.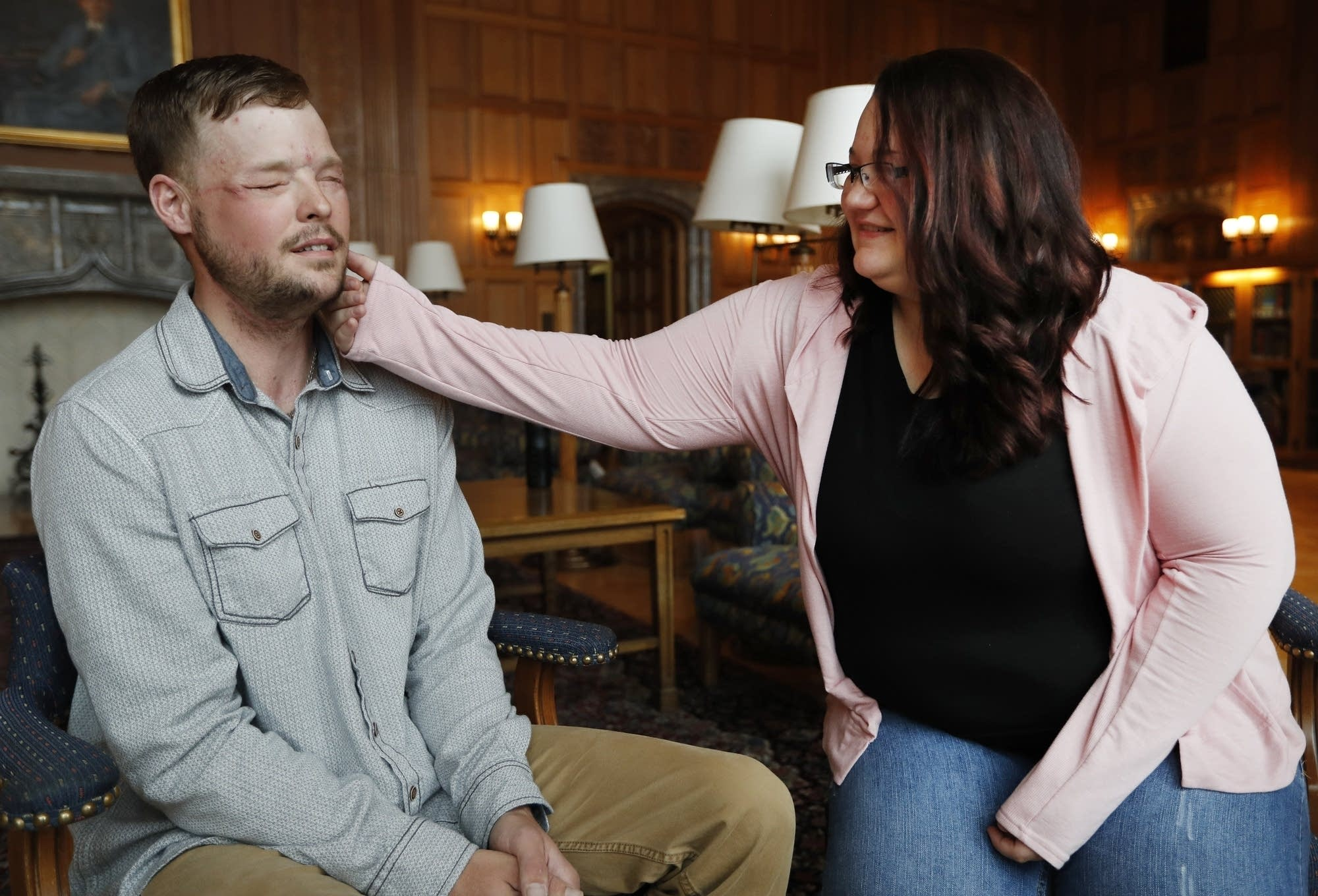 Even though he was blessed to receive a new face and to have an successful surgery, Sandness still has to go through the training process of speaking and getting his nerves to sync in with his face. And of course getting used to the man in the mirror.
According to reports he's slowly gaining his confidence back and climbing up the ladder of success. He was even given a promotion in his field of work. Sandness also told reporters that he knew this surgery was truly a success when a toddler looked over at him and wasn't greeted by shock and discomfort.
Before and after picture of Andy Sandness.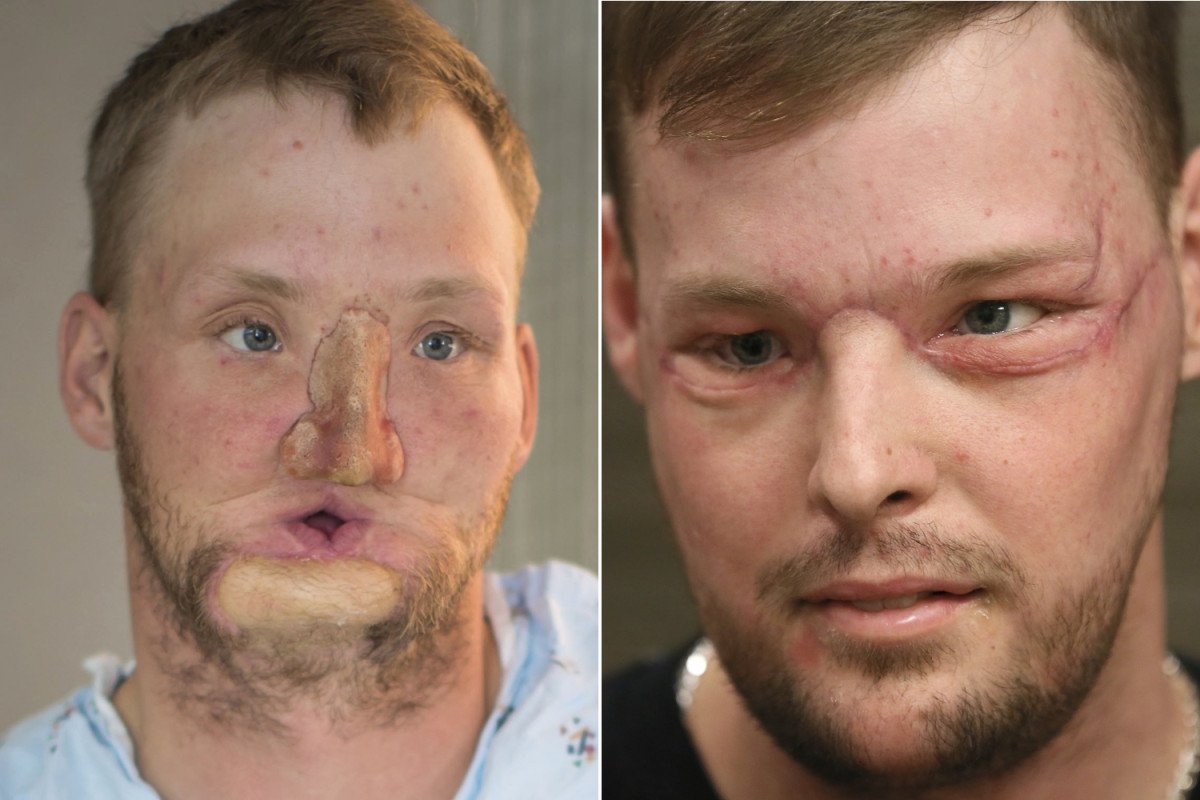 http://www.chicagotribune.com/lifestyles/ct-widow-meets-face-transplant-20171110-story.html