Life. Simple or Complex?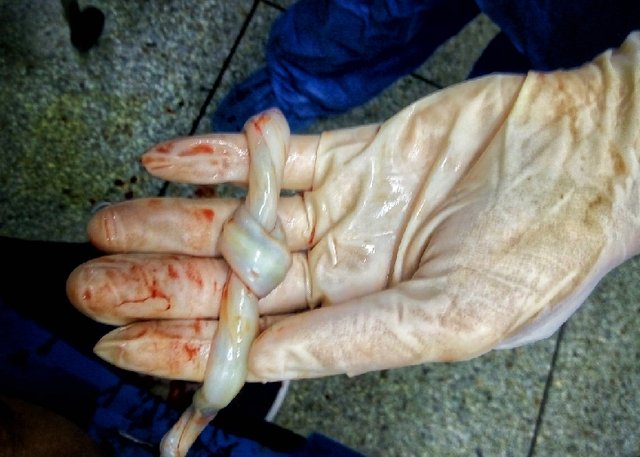 ---
Look the photo a few moments.
For those who do not understand it is a knot found in the umbilical cord that united a mother and her baby.
There is no quieter place than a mother's womb where you can sleep for only 9 months, you have food assured and your only concern is to grow. It seems simple, until the moment of truth arrives and your first challenge begins, to leave the tunnel and find light at the end of the road.
Overcome the challenge you win your first victory: LIFE. Suppose now that this knot represents life and your only task is to live until you can untie it, how do you face it? How would you fulfill your task? Did the actions you took loose or tighten the knot? And if so, did you quit or did you try again? well now that you thought you can answer the first question that is in the title.
Good evening Steemians just happened to leave you a little reflection. Remember that some knots are stronger, others are more lax but what really matters is what we do to untie them.
Photo Taken with my ASUS ZENFONE 3 MAX 5.2 (13MP)
---