Time and Tide wait for no man.
Time always brings us face to face with our mortality, some believe it goes on forever, sadly this is not true! Over the past month and a half my niece and a brother passed away.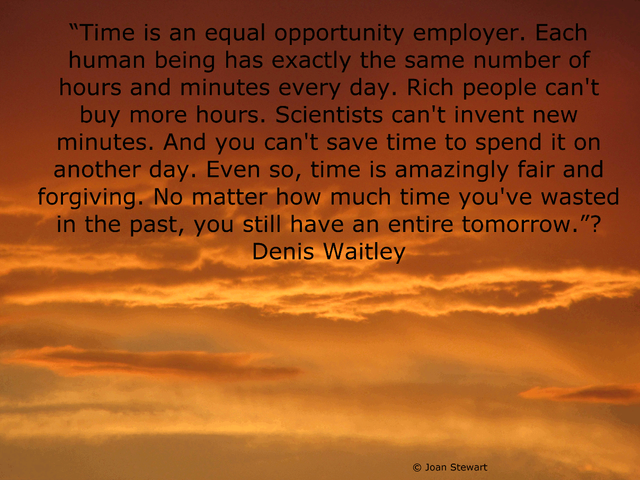 Being given equal opportunity in time every day is a constant reminder, do what you set out to accomplish, time is fair but not always equal how long our life will be. When life throws a curveball ball you realize it will never be the same again, oldies reminisce about past experiences, it is still the same number of seconds and minutes in a day.
Ten weeks ago my brother took ill, at first we were not too concerned being a healthy man all his life, within two months he lost about forty kilograms in weight, his colour turning yellow, indicating jaundice, on-going hospital visits for testing, waiting for further tests to be run. Taking the jouney ahead, one hour into his sixty-ninth year, living life to the full, loving his Navy life (all things British Navy), a member of the M.O.T.H. (Member of the Tin Hats) in later years.
Klatskin tumor I had never heard of, coming to terms with this along with his daughter living in the Western Cape with her mother, regularly phoned on hearing of her Dad being ill, she had a heart attack at age forty-four, forty-four days prior to her Dad.
Wishing to attend his daughters celebration of life many days of delay, remaining daughter and son traveled to the Cape arranging what ever needed to be done. Family here in Durban continued taking my brother to hospital for tests. Ending up having two celebrations of life one week after the other, when life throws a curveball it normally hits us for a six.
No matter which path we take, life really is one day at a time, anger, regrets, jealousy, desire, all come packaged as 'human', so do love, morals, living! Encouraging one another, helping each other make every day count in some way or another, everything boils down to the same for each one of us, a kind word, a smile, after all we are just human.
Being back for the first day, emotional tide still takes over, thank you to those who sent wishes, really appreciate your kind thoughts and words.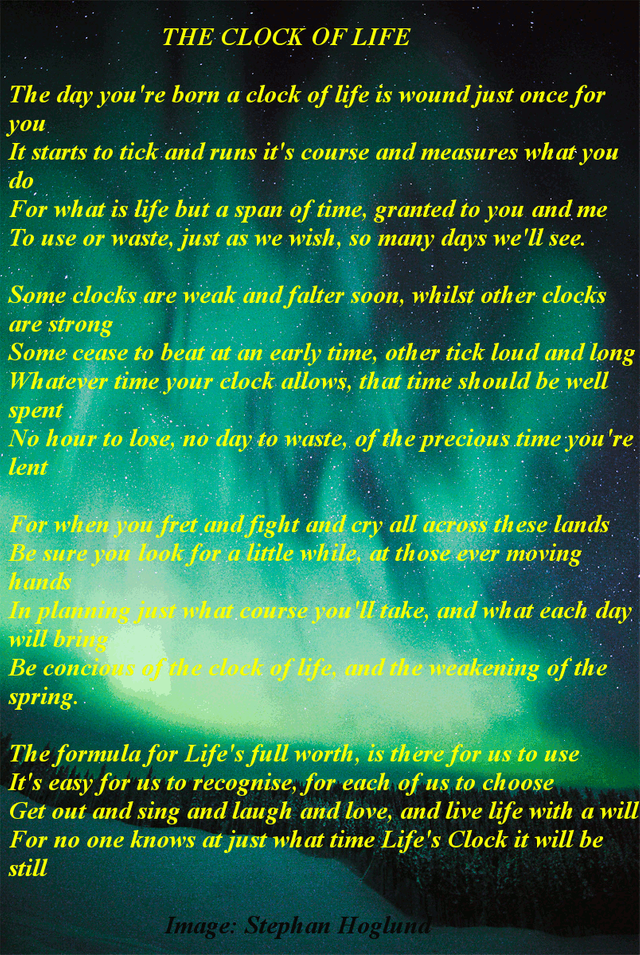 The Clock of Life I have no idea where this originated, my Dad gave it to me many years ago, good words to keep one grounded.
Proverb: Time and tide wait for no man. The processes of nature continue, no matter how much we might like them to stop. The word tide meant "time" when this proverb was created, so it may have been the alliteration of the words that first appealed to people.
---
Clickable link below to join KRYPT0N1A (This link will take you away from Steemit.com)**

---
Communities I Support: #qurator #steemitbloggers #teamsouthafrica #steemitbuilders



Animated Banner Created By @zord189