Moving Home: Story of the makeshift desk
Finally time to move
It's been yet another tiring week as I finally started my moving process to the new apartment on Monday. I have until mid April to move, but my landlord is refunding the money I put down on this month in proportion to when I leave so I'm trying to get out as soon as possible since I'm essentially paying rent for 2 seperate apartments right now. I'v been in this apartment for 3 years and despite not having an elevator and living on the 7th floor, I really liked this place. All good things have to end though and I'm actually excited for a change of pace. I'm not excited though for the move.. 3 years of stuff is a lot of stuff and I was never good at organizing or cleaning in the first place so moving is going to be quite a task.
My new computer!
I haven't made many blogs about games but I'm a huge gamer. I'm equally into gaming as I am making food and with anything you love, you invest in it. With my laptop starting to become outdated I finally threw in the towel and decided to build another desktop. I chose all my parts online and they arrived super quick, same day (shipping in china is crazy, most is same day or next day for no extra cost). Well everything came except for my desk... I was so excited to try out my new computer that I built it despite having no desk to play at. My desk for some reason was taking much longer and needed another 3 days to arrive. I didn't let that ruin my parade though and I made a makeshift desk from all the random boxes I got from my computer. It was ghetto and super funny looking but it worked and I got to use my new computer!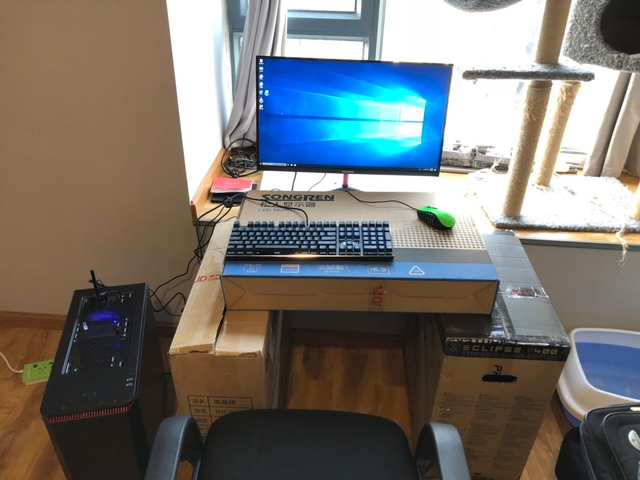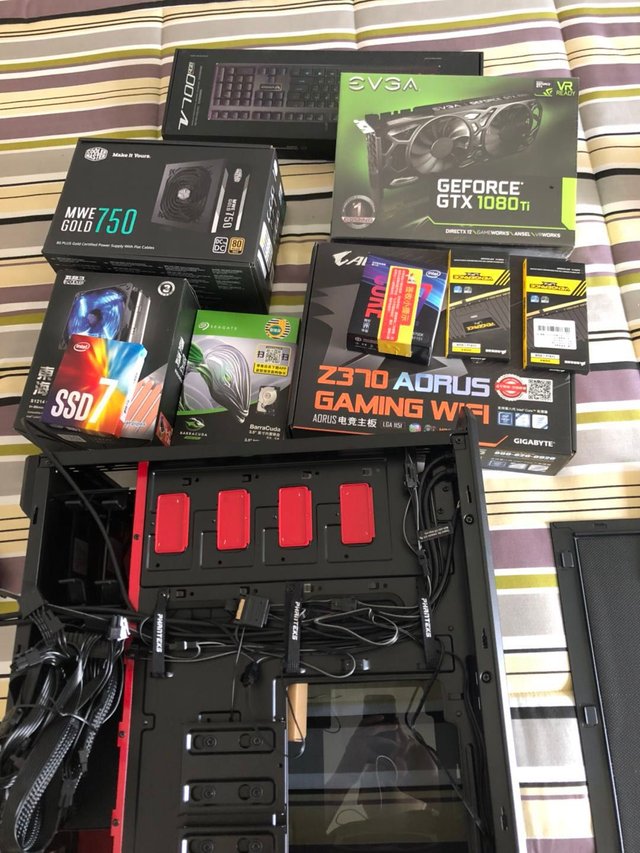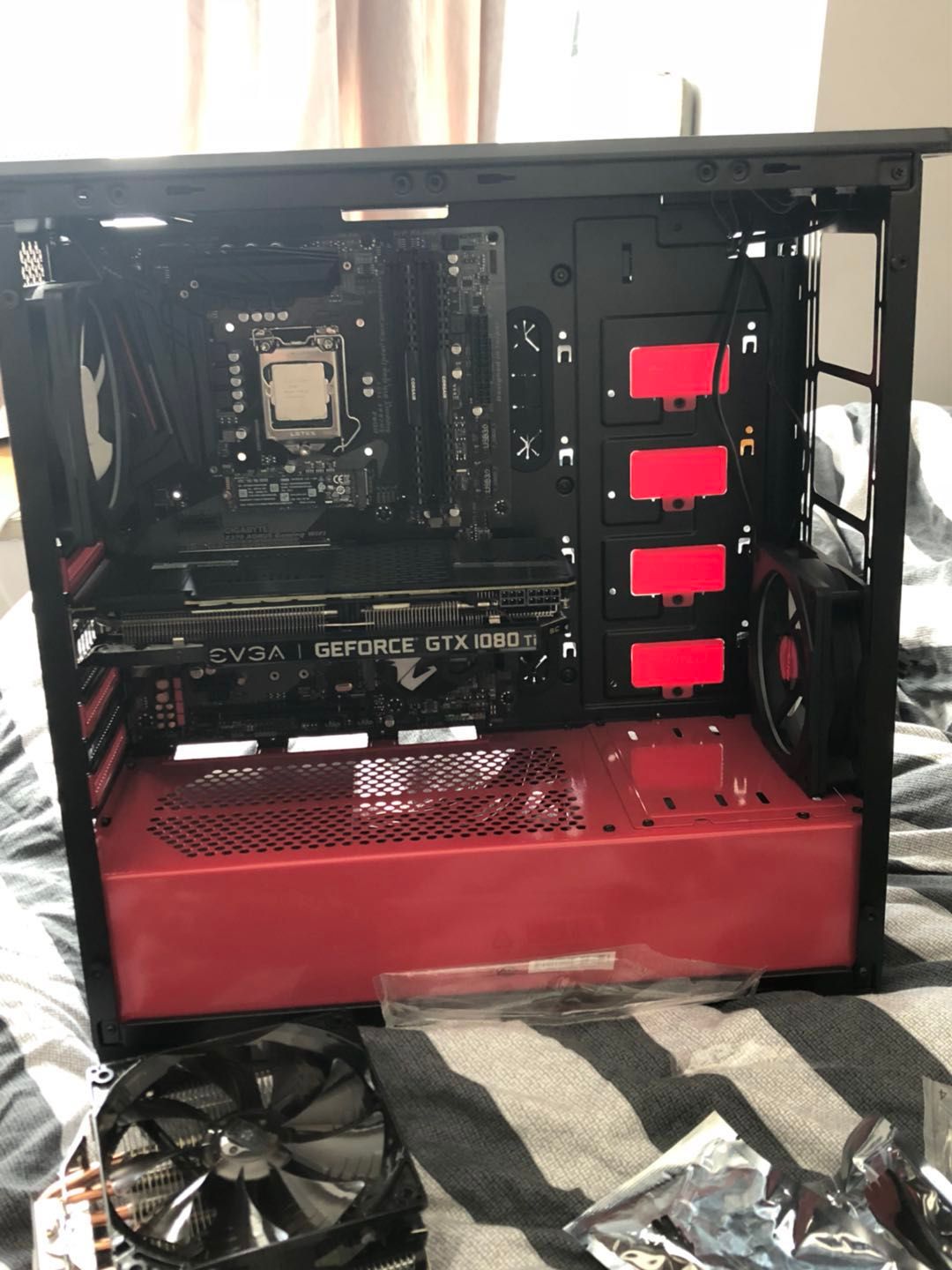 Day 1
I just bought an expensive new computer and I'm strapped for cash so I decided to move everything myself. I bought cheap moving sacks online and started jamming as much as I could into them. I also loaded my suitcases up and got ready for the haul. My old apartment was on the 7th floor with no elevator and bringing everything downstairs by myself was a real pain. After lugging 2 suitcases and a big sack downstairs I called a didi (uber) and made my first trip to the new apartment. Luckily, the new place had an elevator so it wasn't too much of an issue to get it upstairs. I followed this same process for another couple trips until my entire body was so sore that I couldn't move.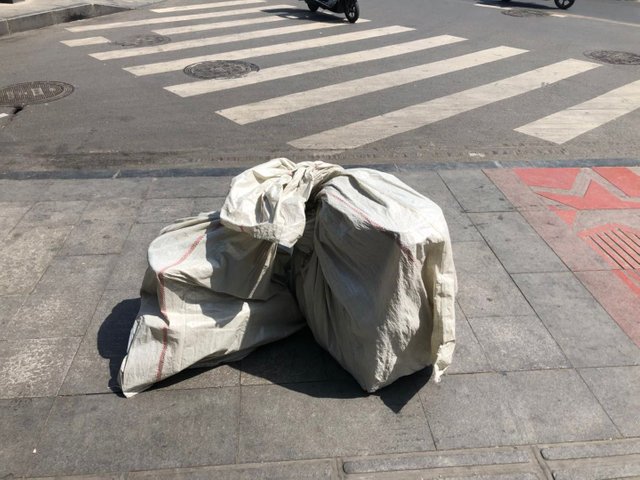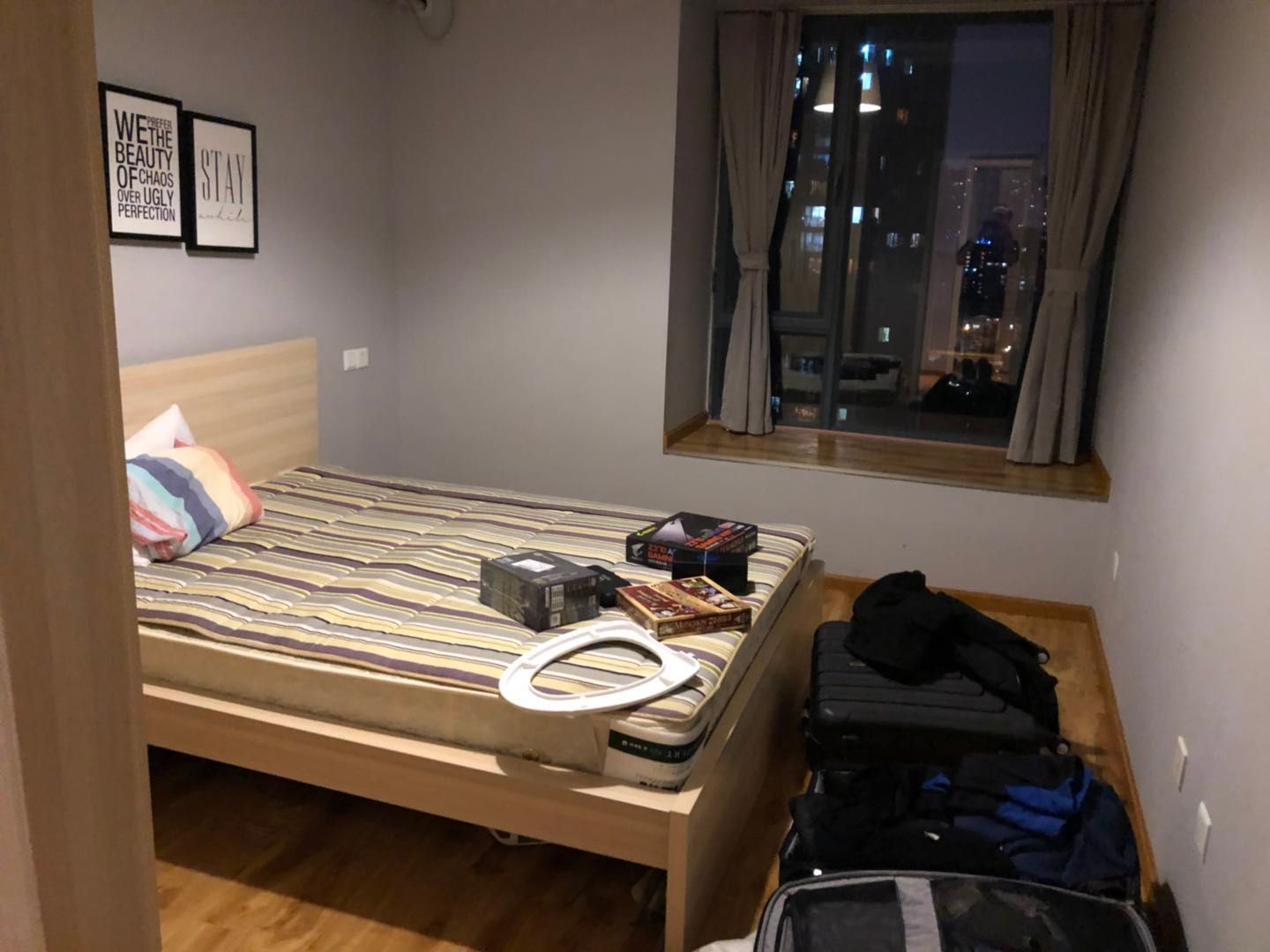 Day 2
After day 1, my old apartment barely even looked like I started to move. It was pretty discouraging to be so tired and to have so much left to do. I really regretted not hiring a moving company but I was already past that point. Day 2 my new roommates came to help me out which was awesome and we made as much progress in a single morning as I did the previous day.
I was feeling extremely bad though, I had 0 energy, a headache and a sorethroat. My roommates were tired, and I was grateful for the help they already gave so I decided to make the rest of the trips by myself. As I was heading back though, our power went out! It wasn't just our apartment that lost power but our entire community we lived in. This put a huge damper on my moving plans because our new apartment was on the 21st floor and no way was I going to climb 21 sets of stairs to move stuff. There was one thing I had to move though no matter what, and that was my cat zombie so I went back home, grabbed my cat and brought him over. Luckily, when I got back the elevator was running (although nothing else had power).
The sickness
It turns out that I was feeling extremely bad for a reason and I came down with a bit of a bad cold. I had a fever and could barely move anymore as I laid in bed trying to sleep. I guess I was lucky that the power went out because I probably would have kept pushing myself to move more stuff if it hadnt. I was sick for 2 days and barely got any moving done but at least now on day 4 I'm feeling much better.
The Cat
Zombie is having a hard time with the move. He's really scared and keeps running to the door and crying. Anytime he hears any noise he makes a dash for my bed and hides there for a long time. He barely ate any food for the first 2 days but he has finally started eating some again. Its his third day in the new aparment and he seems to finally be getting used to the apartment. At first he wouldn't even leave my room and if I left, he would start crying for me to come back. Then he started slowly venturing out and exploring only to make a mad dash back any time he heard a sound. I remember one time I sat on the couch and that sound sent him flying back.
He's used to the apartment now but he's still scared of my roommates. They're trying to play with him so he gets used to them but it takes some time. I went a long time without hosting many parties or get togthers so Zombie isn't super comfortable with people. He's quite shy and scared but I'm hoping this new apartment will change that since I have roommates now. I'm just happy that he's leaving my room now and eating, it's big progress from the previous 2 days!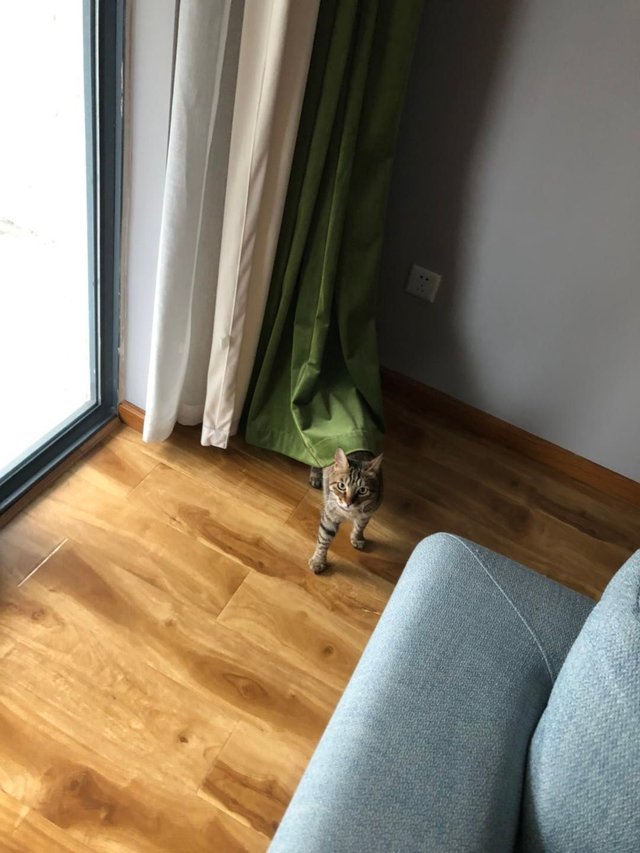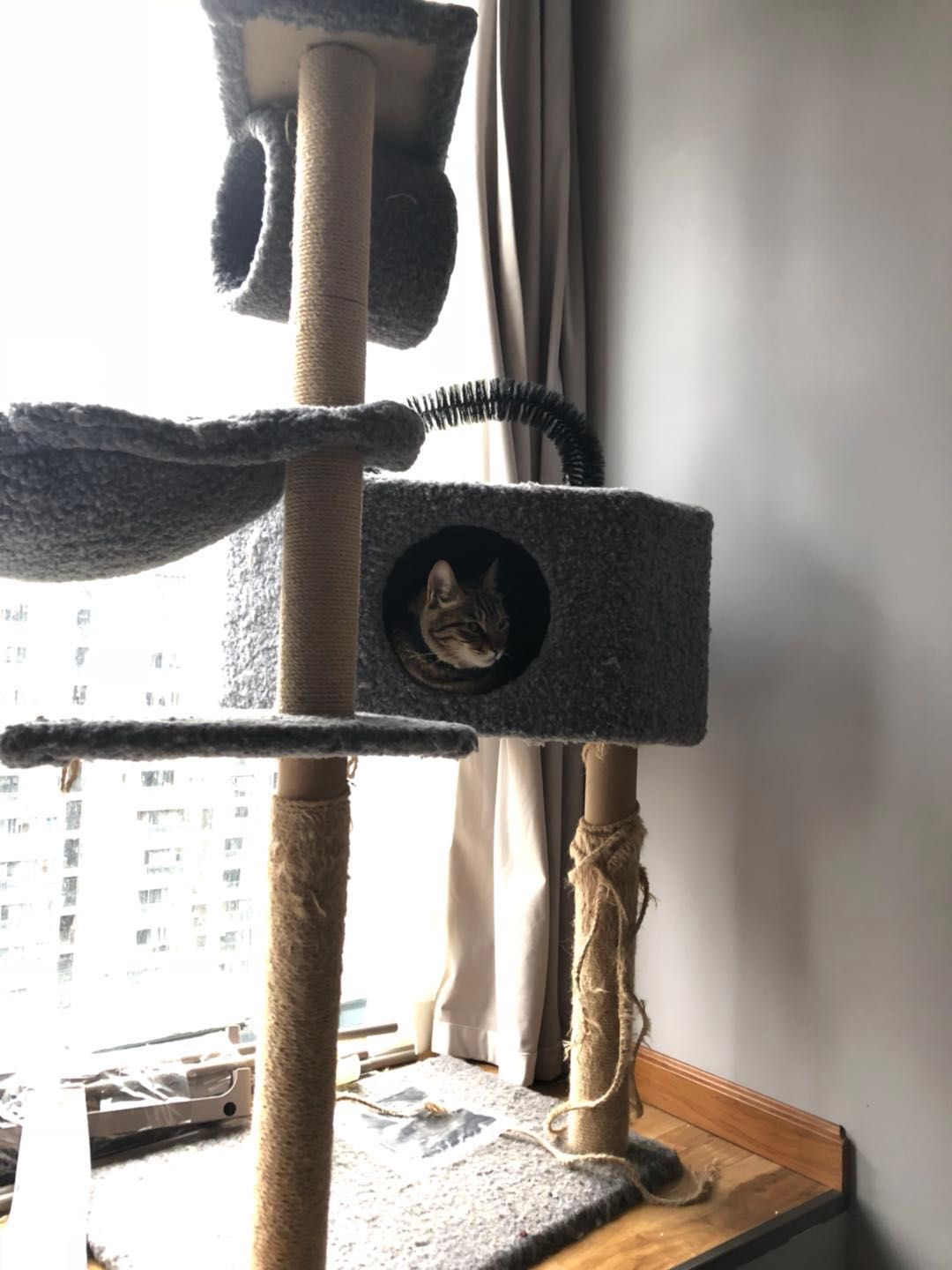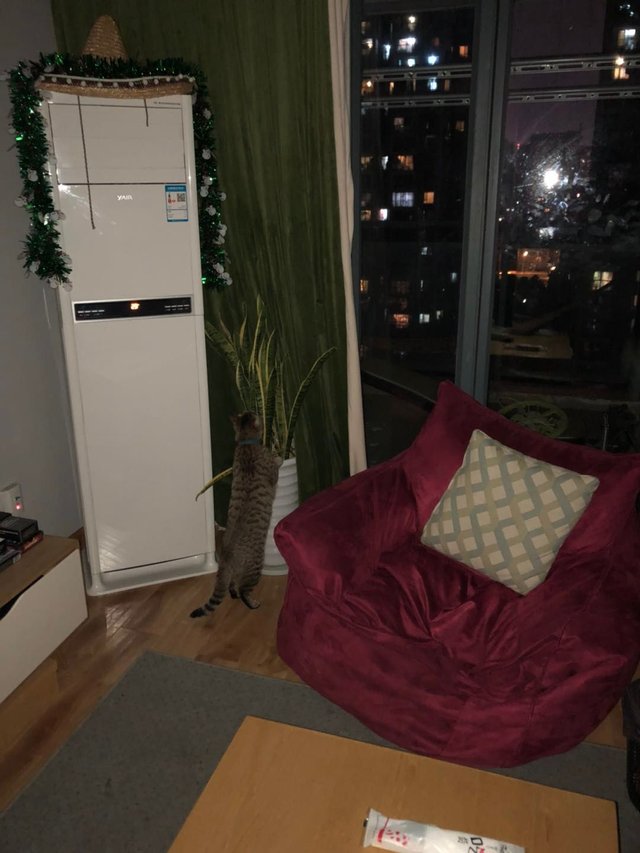 Day 3 4 & 5
I was still sick on Day 3 so I didn't do any moving. I originally wanted to go to my old apartment in the morning to do some moving but I was still sick and just laid in bed to recover since I had to work in the afternoon. I slept most the morning and then headed to work for the rest of the day.
Day 4 I was finally better and it was a holiday (Tomb sweeping day) so I got a good amount of moving and cleaning done at my old apartment. My new desk also arrived and I spent a good 3 hours putting it together. The directions were horrible and none of the parts were labeled so it was really hard to tell what pieces went with what. I finally got it together though and I'm super happy to have finally moved away from my cardboard box setup!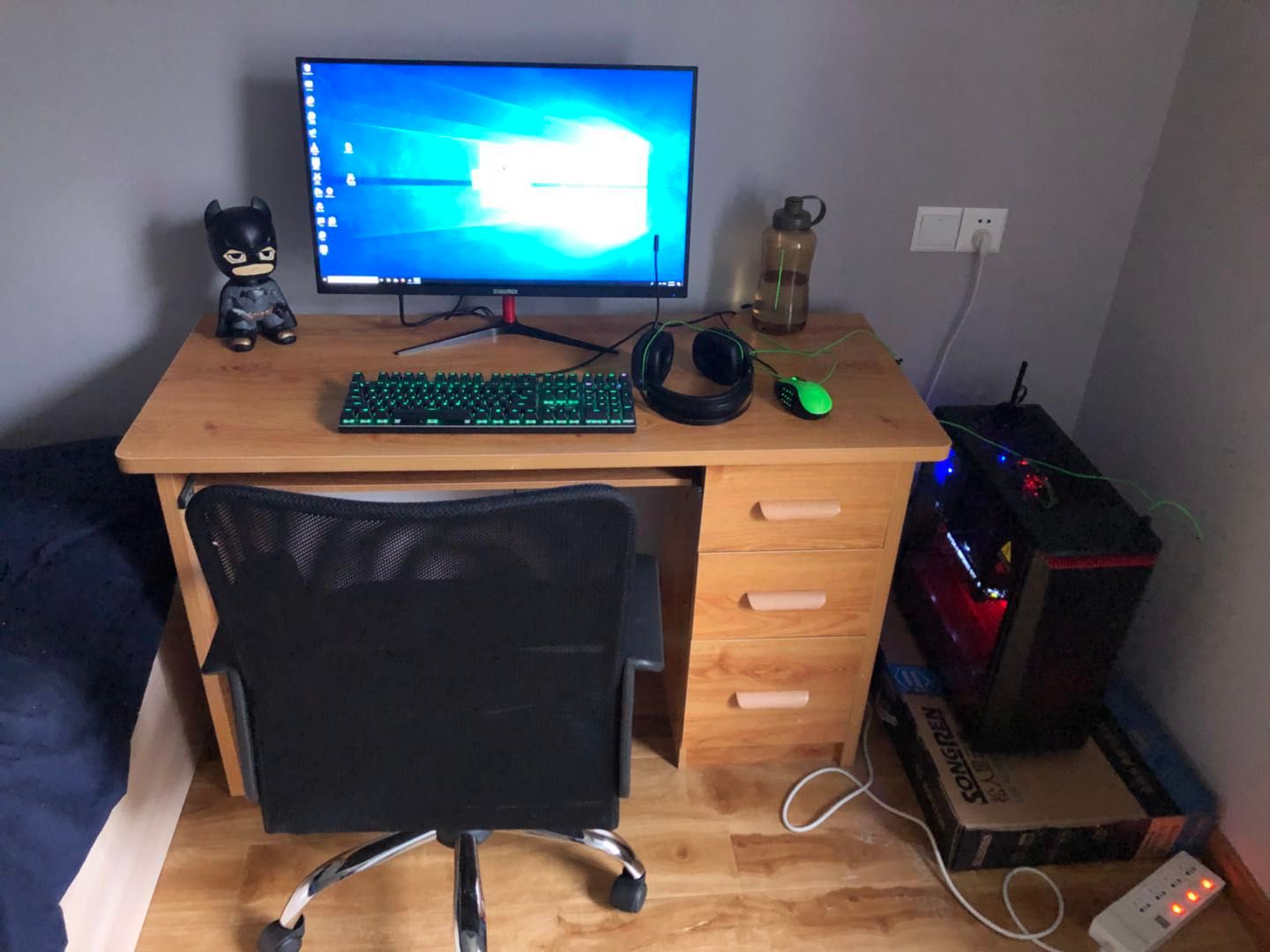 It's now Day 5 and I woke up super early because my cat was biting me to play. I'm finishing up this blog and heading back to my old apartment to hopefully move the last of the stuff. After this move I'll still have to go back a couple times to finish cleaning the place up but at least I won't need to bring anything over.